Erwan Morellec winner of the Best AFFI 2022 Conference Paper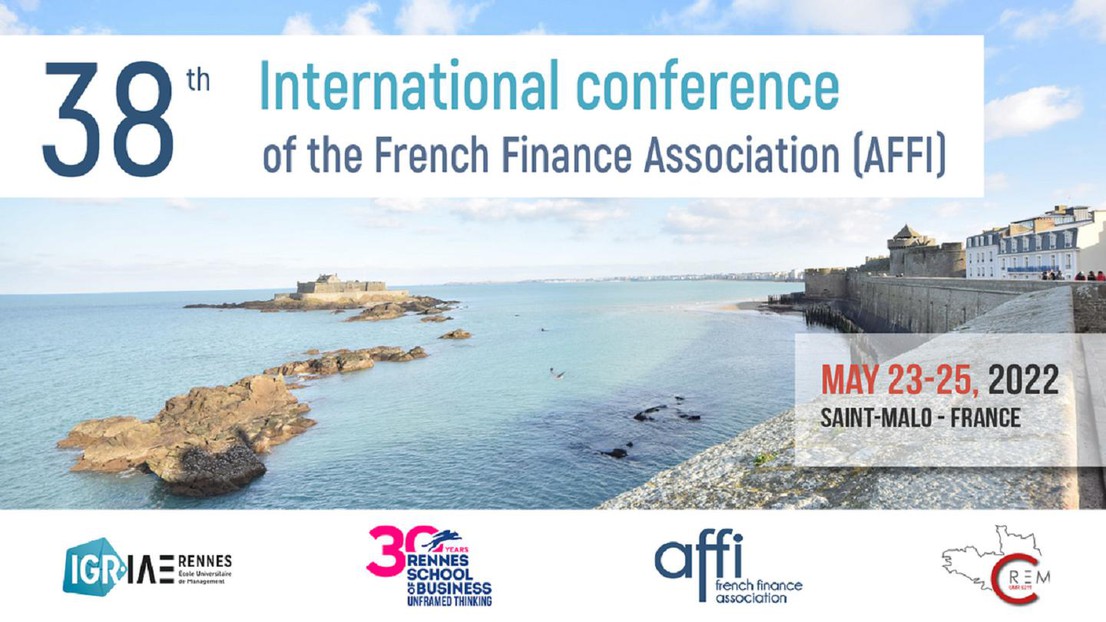 Professor Erwan Morellec receives the Best Conference Paper Award at the 38th International Meetings of the French Finance Association for the paper "Financing Cycles"

The International AFFI Conference is one of the main European conferences in Finance. The event usually brings together scholars and experts specialized in finance as well as other disciplines concerned with financial topics and issues. The conference welcomes central bankers and aims to attract practitioners and policy makers interested in the field of finance.
During the 38th Conference held in May 2022, Professor Erwan Morellec receives the Best AFFI Conference Paper Award for the paper "Financing Cycles" written with Thomas Geelen (Copenhagen Business School), Jakub Hajda (HEC Montreal), Adam Winegar (BI Norwegian Business School).
Abstract of the paper:
Capital ages and must eventually be replaced. We propose a theory of financing in which firms finance new capital with debt and optimally deleverage to free up debt capacity as their capital ages, thereby generating debt cycles. Concurrently, firms shorten the maturity of their debt to match the remaining life of their capital, gener- ating maturity cycles. These firm-level financing cycles drive aggregate leverage and maturity dynamics when capital age is correlated across firms. We provide time series and cross-sectional evidence that strongly supports these independent predictions and highlights the key roles of capital age and asset life in financing cycles.
---
---