ERA-NET NEURON JTC Call 2019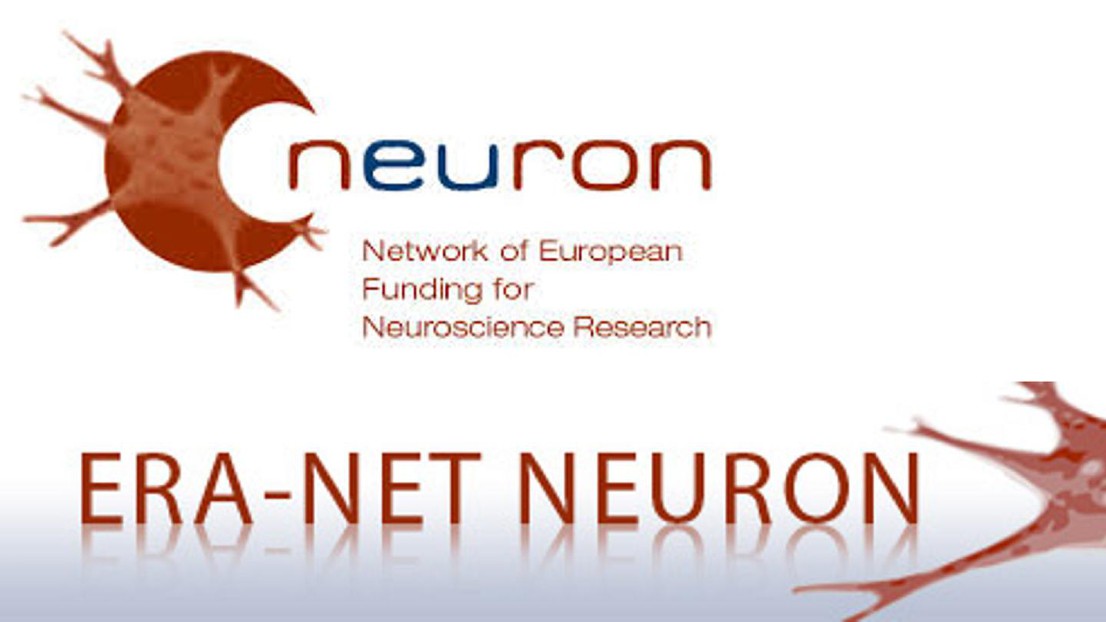 Call for Proposals for Multinational Research Projects on Translational Biomarkers in Brain Disorders

The 'Network of European Funding for Neuroscience Research' (NEURON) aims at coordinating research efforts and funding programmes of its partner countries in the field of disease-related neuroscience.
The NEURON Network has launched a joint transnational call for projects on 'Translational Biomarkers in Brain Disorders'. With this call, ERA-NET NEURON wishes to facilitate multinational, collaborative research projects that will address the unmet medical need for valid and reliable biomarkers for the diagnosis, patient stratification, prognosis, monitoring and prediction of treatment response and side effects in neurological and psychiatric diseases. The NEURON funding organisations particularly wish to promote multi-disciplinary work and translational research proposals that combine basic and clinical approaches. In the context of the present call, the inclusion of psychiatrists and/or neurologists in the postulating consortia is strongly encouraged, along with fundamental neuroscientists.
Research proposals should cover at least one of the following areas:
Fundamental research addressing the discovery and validation of biomarkers to be used as bio signatures of the pathophysiology associated with specific neurological and psychiatric diseases.
Clinical research on clinically relevant biomarkers for the diagnosis, patient stratification, prognosis or monitoring or prediction of treatment response and side effects for specific neurological and psychiatric diseases.
Proposals may include hypothesis-driven studies on a variety of biomarkers, e.g. structural, functional, molecular, genetic biomarkers. Digital, behavioral or cognitive biomarkers are eligible only in combination with other bio signatures. In all cases, a clear pathophysiological correlate and studies on human participants or tissue should be included in the proposal. Clinical studies are eligible up to the point of proof of concept [1].
To address an important translational gap in the biomarker validation process, proposals are encouraged to perform retrospective validation for pre-identified candidates using high quality data samples such as highly stratified patients populations and rigorous analytical methods. Moreover, the combination of at least two types of biomarkers is required for biomarkers' validation studies.
Research consortia must demonstrate relevant expertise and range of skills required to conduct the study, including rigorous study design; alternatively, appropriate collaborations should be in place upon submission. Readily access to high quality biological materials- i.e. data sets, cohorts, animal models; high quality facilities and the latest analytical technologies- should be established. In this context, it is highly encouraged to get in contact with relevant European infrastructures early in the planning of the projects; in particular EATRIS-ERIC (focused on translational medicine), BBMRI-ERIC (focused on biobanking) and ELIXIR (focused on data sharing). Specific contact details can be found for each of these infrastructures.
The development of new technologies is excluded from this call unless appropriately justified by the absence of an alternative validated technology. Animal models or cell models used in the project should already be established and validated. The development of new animal or cell models is excluded from the scope of the call.
Research on neurodegenerative disorders that are addressed by the EU Joint Programme - Neurodegenerative Disease Research (JPND) is excluded from the present call [2].
The ERA-NET NEURON seeks to strengthen patient engagement in research. Applicants are expected to include patients, where appropriate, in their research process. Meaningful patient engagement can occur at the level of research planning, conducting research or research result dissemination. Patient representatives will participate in the review of selected proposals and provide feedback on patient engagement aspects.
Interested researchers are requested to contact the SNSF Administrative Offices to clarify submission requirements at least two weeks before submitting the pre-proposal. The submission deadline for pre-proposals is 11 March 2019.
Submission of joint transnational proposals
There will be a two-stage procedure for joint applications: pre-proposals and full proposals. In both cases, one joint proposal document (in English) shall be prepared by the partners of a joint transnational proposal, and must be submitted to the Joint Call Secretariat by one spokesperson, the coordinator.
Pre-proposals must be submitted in electronic format no later than 11 March, 2019 (14:00:00 CET) via the electronic submission system. All fields must be completed using DIN-A4; font: Arial, 10pt; single-spaced, page limits.
The information given in the pre-proposal is binding. Thus, any fundamental changes between the pre- and full proposals stages concerning the composition of the consortia, objectives of the project or requested budget must be communicated to the Joint Call Secretariat and their respective funding agencies with detailed justifications and will only be allowed in exceptional cases by the Call Steering Committee, before passing to evaluation stage.
NOTE: Full proposals submissions will be accepted only from those applicants explicitly invited by the Joint Call Secretariat.
SNSF Further information:
SNSF contact:
Division Biology and Medicine
Dr Claudia Ellenrieder
E-mail [email protected]
Tel. +41 31 308 22
NEURON Call Secretariat:
Project Management Agency (DLR-PT) – Health, on behalf of the Federal Ministry of Education and Research (BMBF)
Dr Anna Gossen
E-Mail: [email protected]
Phone: (+49) 228 3821 1684
Further information:
Call text: Read more about this call's purpose, aims, and application procedures.
Country-specific information: Please study thoroughly the regulations for your country/region
Contact persons: It is strongly recommended that applicants call their national/regional contact person prior to submitting a proposal.
Proposal templates and online submission: Please download the pre-proposal template and find the link for the pre-proposal submission here.
Sources:
---