EPFLoop takes third place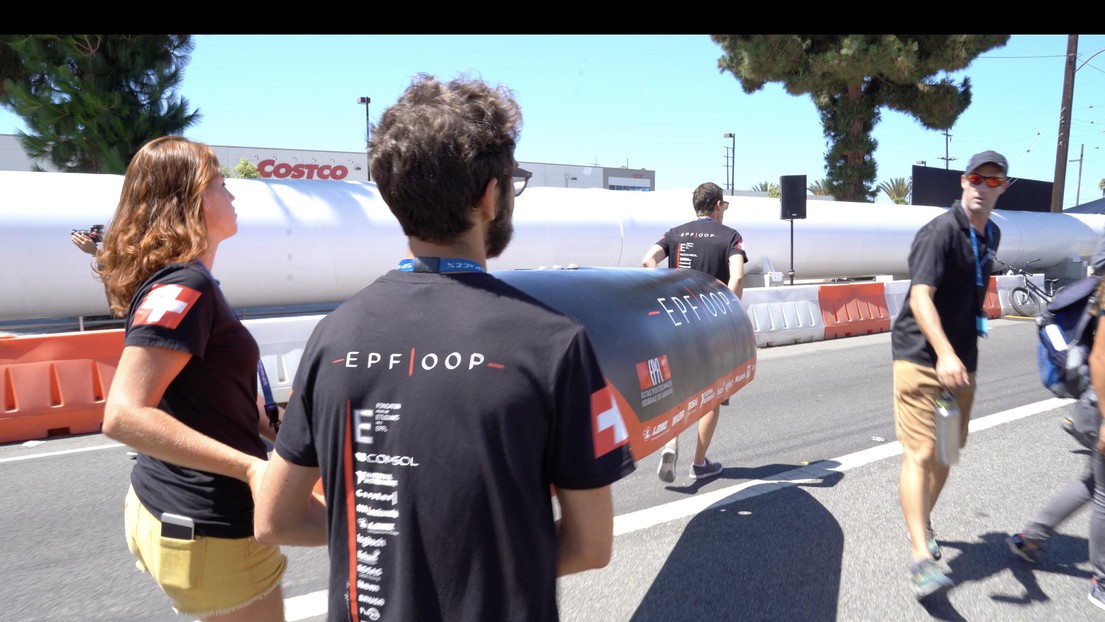 EPFL's entry in yesterday's Hyperloop Pod Competition in California raced to a third-place finish. This was an extraordinary result for EPFLoop, which squared off against 18 teams from around the world in its first-ever Hyperloop competition.

It was an incredible adventure, and the students' hard work paid off. On Sunday, 22 July, EPFLoop emerged as one of the top three teams at the end of the Hyperloop Pod Competition in Hawthorne, California. This was an extremely strong showing as a first-time competitor: EPFLoop was one of just two teams to be selected for this competition without having taken part in any of the previous editions.
EPFL qualified for the final alongside Delft Hyperloop (Netherlands) and WAAR Hyperloop (Technical University of Munich, which won the 2017 event). The EPFLoop pod reached a top speed of 85 km/h inside a 1.5-kilometer tube. A communications snafu prevented the pod from going faster, and it ended in a highly respectable third place.
"A fantastic team"
The EPFL team is walking away from its very first Hyperloop competition with a podium finish. Elon Musk, the founder of SpaceX, which organized the competition, was on hand to congratulate all the participants. EPFLoop also got a boost from EPFL President Martin Vetterli, who made the trip to California to cheer on the team. "Being one of three teams to qualify for the final stage of the competition is an incredible performance," said Martin Vetterli at the end of the race. "The stakes were high, and the students pushed the equipment to its limits. We can be proud of these results – especially since this was our school's first foray into such a high-profile international competition. Great job by a fantastic team!"
The other Swiss participant – EPF Zurich's Swissloop – ran into technical problems that kept it out of the finals despite very strong test runs. It's a sure bet that both Swiss teams will turn this experience to their advantage in future editions of this competition.









---
---