EPFL welcomes the President of Germany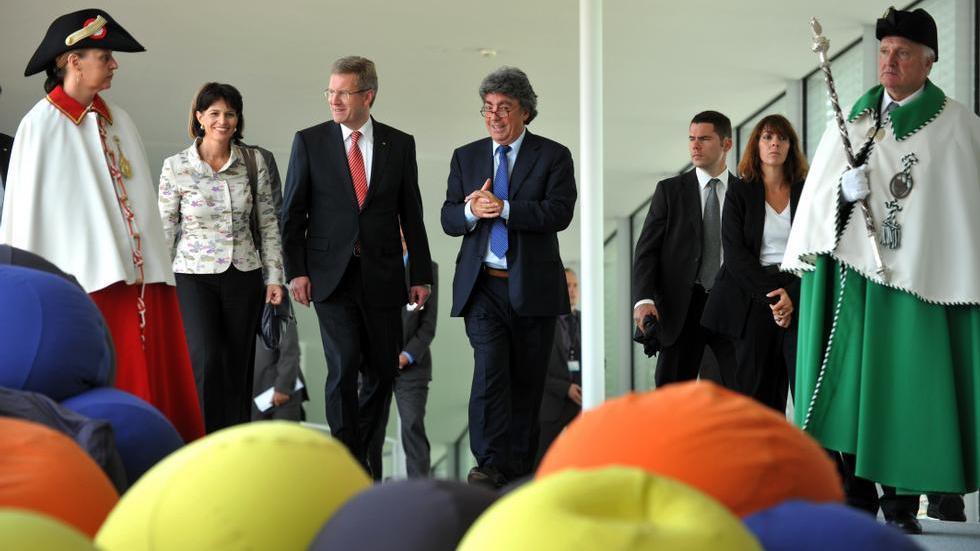 Today the campus was visited by the President of the German Federal Republic and the President of the Swiss confederation. On the occasion of his state visit to Switzerland, Christian Wulff took the opportunity of his stopover at EPFL to attend a demonstration of dye-sensitized solar cells, presented by Michaël Grätzel.

Germany is the main trading partner of Switzerland, and the countries also collaborate closely in the academic fields. This is why Christian Wulff, the President of the Federal Republic, had scheduled a visit to EPFL during his state visit. Within the compound of the Rolex Learning Center forum, he attended a presentation by Michaël Grätzel, the inventor of the dye-sensitized solar cell. The German-born EPFL chemist with Swiss nationality symbolizes in person the links which unite the two countries in the scientific field.
Christian Wulff was accompanied by his Swiss counterpart, Doris Leuthard. The President is a former minister of the state of Lower Saxony. He is also one of the most popular politicians in his country.
This incursion into the scientific world was motivated by an interest in sustainable development – a domain in which both countries are particularly active. In his address, Patrick Aebischer, President of EPFL, mentioned in particular the installation of the largest solar-panel area on the roofs of the campus.
---