EPFL wants campus events to be more sustainable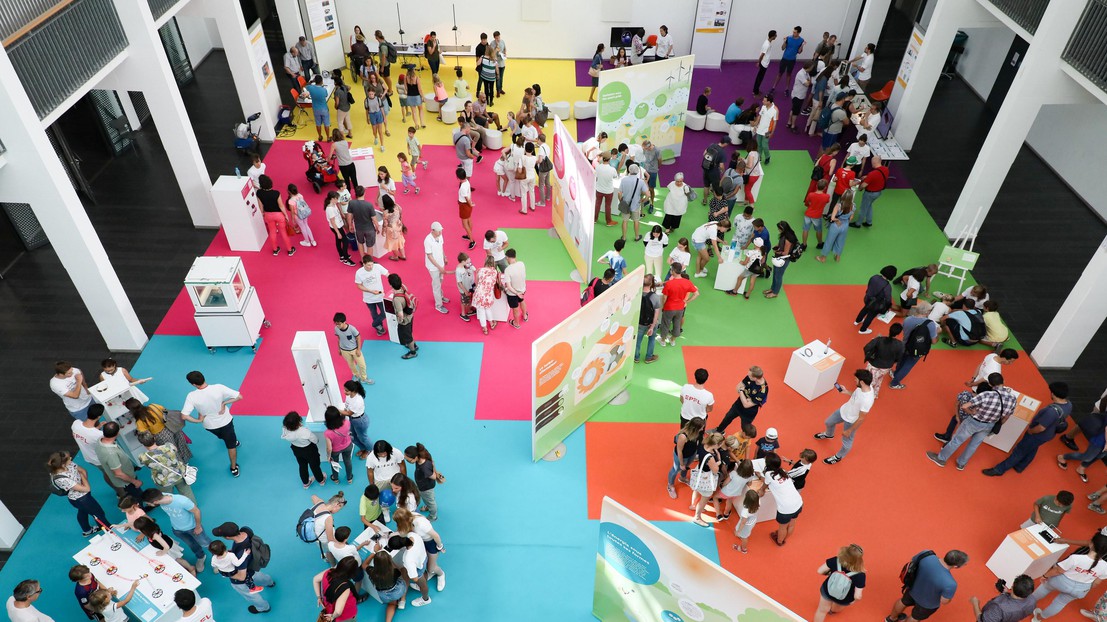 The Sustainability Unit and Mediacom Events have just published a series of sustainability recommendations for campus events, covering everything from food planning and waste management to issues of equality.

Do you want your on-campus event to be as sustainable as possible? Be sure to check out EPFL's new checklist, which you can get to from the home pages of both the Sustainability Unit and Mediacom Events. It provides event organizers with essential sustainability guidelines for every step of the way, from pre-event planning to post-event wrap-up.
Meeting a proven need
Since it was set up, EPFL's Sustainability Unit has been regularly contacted by student associations and other groups for advice on how to run sustainable events. Its reply generally consisted of basic tips, such as serving local foods that are in season, encouraging eco-friendly transportation options and providing reusable dishware and cutlery. But in late 2019, the SwissTech Convention Center came up with the idea for a general checklist of recommendations on organizing sustainable events. The Sustainability Unit and Mediacom Events then signed on to that initiative, which was temporarily shelved when the campus closed during the 2020–2021 school year. The sustainable event checklist, consisting of around 50 recommendations in nine different areas, is now ready – although it will surely evolve. Mediacom Events and the Sustainability Unit view the checklist as a work in progress that should be updated regularly in conjunction with student associations. Several associations have even proposed the idea of creating a sustainability label for the School's events.
Our students are absolutely essential to our goal of achieving a sustainable, equal-opportunity campus.
The Sustainability Unit is now part of the Vice Presidency for Responsible Transformation (VPT), as is the Equal Opportunities Office. Starting this fall, student associations with an interest in sustainability or equal-opportunity issues will be able to speak with these two teams, along with Prof. van der Goot and Mediacom Events, in a series of regular meetings. The first one took place on Monday, 4 October.
Prof. van der Goot is thrilled by the students' high level of motivation: "Our students are absolutely essential to our goal of achieving a sustainable, equal-opportunity campus. We should also remember that the Vice Presidency I lead was created in response to a request from our students."
Going beyond the environment
The sustainability checklist is designed to address all aspects of an event's environmental footprint. Other tips, in addition to those mentioned above, relate to reducing waste and managing it more effectively. But the recommendations actually go beyond the environment to include issues of equality – such as wheelchair access to buildings and the inclusion of diversity and equality in an event's goals – and responsible funding.
Event organizers will be pleased to see that the checklist includes information on people and organizations that can help them incorporate sustainability into their plans. Molotov Events SA, for example, provides reusable dishware and recently opened a supply facility on campus.
Event organizers can contact Mediacom Events if they have any questions or would like more information.
---
---