EPFL tuberculosis non-profit receives major grant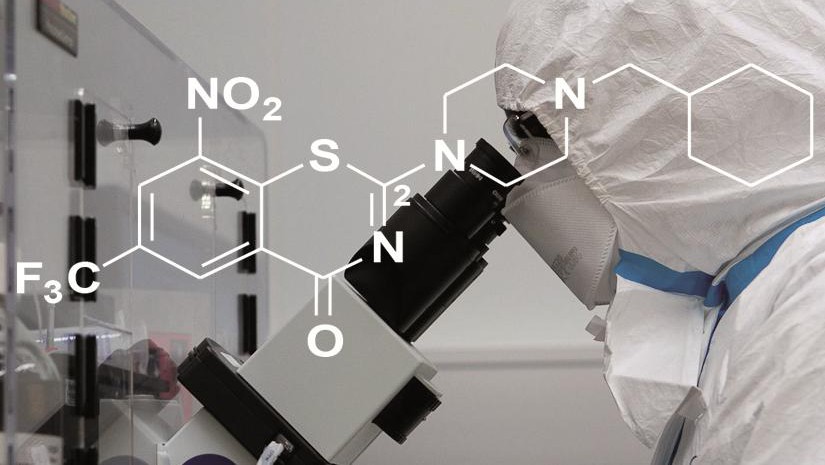 EPFL spin-off "Innovative Medicines for Tuberculosis" (iM4TB) has been awarded nearly USD 750,000 by the Bill & Melinda Gates Foundation to develop a breakthrough drug against tuberculosis.
In 2013, an estimated nine million people developed tuberculosis (TB), of whom 360,000 were HIV-positive, while the disease or complications from it proved fatal for another 1.5 million. Consequently, TB now ranks as the 8th cause of death in emerging countries. EPFL spin-off Innovative Medicines for Tuberculosis (iM4TB), is answering the challenge with a promising new drug. Moving onto early clinical trials, the work has been bolstered by a grant from the Bill & Melinda Gates Foundation.
Founded in 2013, iM4TB is a not-for-profit foundation based in EPFL's innovation park, Lausanne, Switzerland, and supported by the EU's Seventh Framework Programme consortium More Medicines for Tuberculosis. iM4TB is chaired by Professor Stewart Cole, a world-renowned TB expert, who also directs EPFL's Global Health Institute.
iM4TB spearheads the development of a new antibiotic, PBTZ169, which kills drug-resistant TB bacteria and has the potential to shorten therapy. The drug works by destroying the bacterium's cell wall, which shields it against the immune system and antibiotics. In vivo studies have shown PBTZ169 to be effective and quicker than current drugs recommended by the World Health Organization.
The award from the Gates Foundation will help move PBTZ169 into human trials, which will likely be carried out initially in collaboration with the Centre Hospitalier Universitaire Vaudois (CHUV) in Lausanne.
iM4TB also enjoys the support of HIV-discoverer and Nobel laureate Françoise Barré-Sinoussi (Institut Pasteur), who has now become the Patron of iM4TB. "I am happy to support and encourage iM4TB's work on tuberculosis drug development," she states. "I applaud their aim to stop this disease that is a major threat to persons infected with HIV and kills three people every minute worldwide."
---
---