EPFL students work on problems encountered by doctors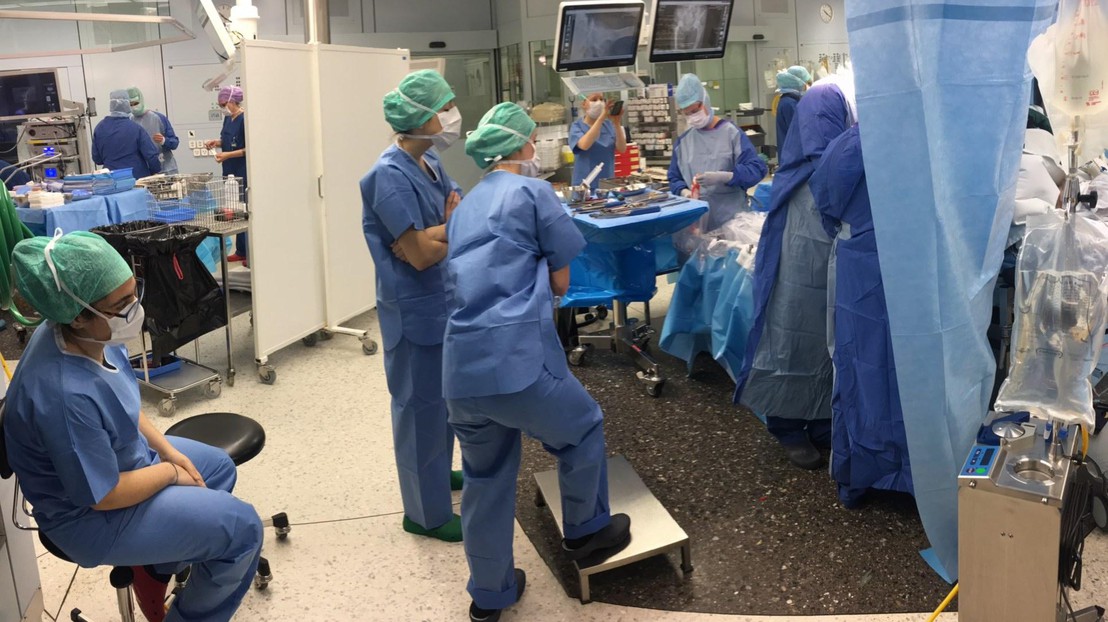 Students taking the biomechanics course at EPFL were given the chance to work directly on problems encountered by doctors. They looked at issues such as how to better assess the healing process of skin grafts on patients with severe burns, how to prevent broaches from breaking during hip replacement surgery, and how to replace a windpipe damaged in a traffic accident. 

For 14 weeks, the microengineering, mechanical engineering and life sciences engineering students enrolled in Dominique Pioletti's Master's-level biomechanics class - a Professor at the EPFL School of Engineering - had to deal firsthand with the complex problems encountered by doctors. Some groups were even able to shadow the doctors and observe an operation in order to get a better grasp of their needs. "The first task was to turn the doctors' still-imprecise explanations into engineering specifications," says Alexandre Pican, one of the students involved in the project. "We were really motivated by the fact that we were looking for a solution to a real problem," adds Marc Brossard, a microengineering student.
A more accurate assessment of how a skin graft is healing
Although it was difficult to come up with a complete solution in just three months, the students nevertheless had some innovative ideas. The group working on the skin graft project had the idea of making the skin vibrate using actuators and then measuring the vibrations – and the skin's reaction to them. Their aim was to find a contactless way of assessing how far along a large area of skin was in the healing process, and then to monitor progress using standardized data. "For now, wound analysis is very localized – it is often done by simply pinching the skin, for instance – and each doctor has their own technique," explains Robin Fallegger, a student in life sciences engineering. "Measurements are not standardized, which can make it hard to monitor progress over several years, especially when different doctors are involved."
Preventing complications during a hip replacement
A second group, under the supervision of a surgeon and a researcher from the Schulthess Klinik in Zurich, looked at ways to strengthen an instrument that breaks during one in every thousand hip replacement surgeries. "To implant the prosthesis, the femur has to be prepared using a broach. A handle is then used to remove it," explain Vincent de Poulpiquet and Noé Schmutz, two students involved in this project. "The broach contains a small cylinder, which hooks onto the handle. If the cylinder breaks, the handle can't be used and part of the bone has to be sawn off to get the broach out." The team came up with a new, more resilient latching system, together with a backup solution just in case the broach breaks anyway.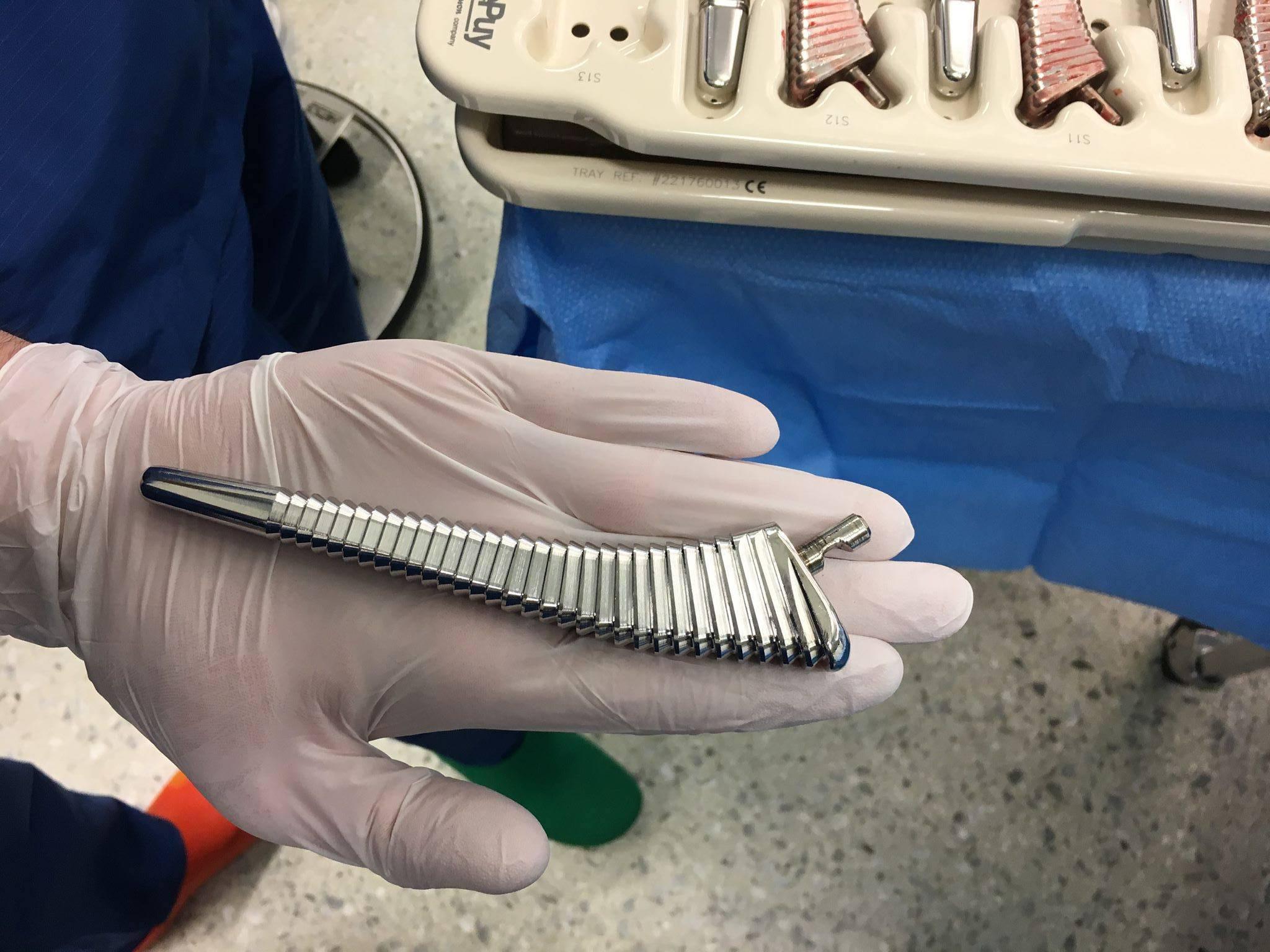 Students looked at ways to strengthen the small cylinder of this instrument, used during hip replacement surgeries.
The teams comprised students from various fields, which meant they could pool their various skills. Life sciences engineering students brought and applied their biological know-how, while those in microengineering and mechanical engineering were able to determine what was actually feasible and ensure that the solutions they came up with could be replicated. The groups of students also worked with professors and other experts to get them on the right track and fill in any gaps in their knowledge. And responding to a real-world problem was a real motivation for the students: "That really helped us to understand the industry and its needs," all the groups agreed. 
References
The two projects mentioned above are: 
Biomechanical analysis of severely burned skin: Marc Brossard, Robin Fallegger and Alexandre Pican
Hip replacement surgery: Alice Bizeul, Clara David, Vincent de Poulpiquet and Noé Schmutz. This original project resulted in the submission of an abstract for the upcoming congress of the Swiss Society of Orthopaedics and Traumatology.
---
---