EPFL startup Insolight raises 5 million francs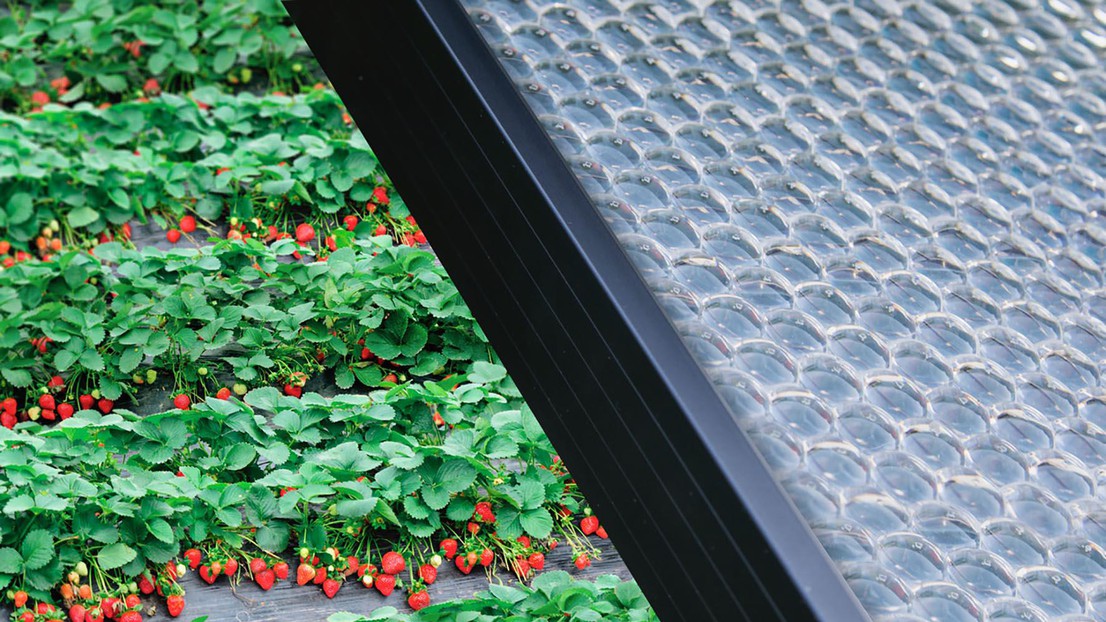 High-efficiency solar panel manufacturer Insolight today announced the completion of a CHF 5 million fundraising round. The firm, which also received a four-year, CHF 10 million grant from the EU, will begin producing and selling its technology, designed initially for use in agriculture.

Insolight, an EPFL startup that manufactures high-efficiency solar panels, has raised CHF 5 million – mainly from Swiss investors – to bring its product a step closer to market. The injection of capital comes on top of a CHF 10 million EU grant awarded to the HIPERION consortium, which brings together a range of industry and research partners. The company, whose technology has achieved record efficiency of 29% for sun-to-electricity conversion, will initially target the agricultural sector with translucent panels that can act as both greenhouse covers and power plants.
Targeting agriculture first
The photovoltaic modules developed by Insolight, based at EPFL's Innovation Park, represent a novel approach to solar power generation. Lenses embedded in a thin glass layer focus sunlight on tiny, high-efficiency, space-grade solar cells below. The lenses move a few millimeters throughout the day to track the sun's movement across the sky and keep the cells aligned with the light rays. The system can be fitted to conventional solar panels to maximize energy production. But the translucent modules can also work as standalone power plants while serving other functions such as promoting crop growth.
Insolight is planning to team up with major solar energy suppliers to target the agricultural sector with panels that can be installed in fields, on greenhouses and on green roofs. Users will be able to switch between two modes: an electricity generation mode, in which the lenses concentrate light on the high-efficiency solar cells, and a maximum light transmission mode, in which all incoming light passes through the panel to reach the crops below. "The agrivoltaics market may be relatively new, but it's already worth an estimated CHF 700 million, with total installed capacity of 5 GWp," says Insolight CEO Laurent Coulot. In tests at Tecnova Foundation, an agricultural technology center in Spain, the system increased crop biomass by 20% by creating a micro-climate, protecting plants from extreme weather conditions, and modulating direct sunlight.
---
---