EPFL's Open Days: a major success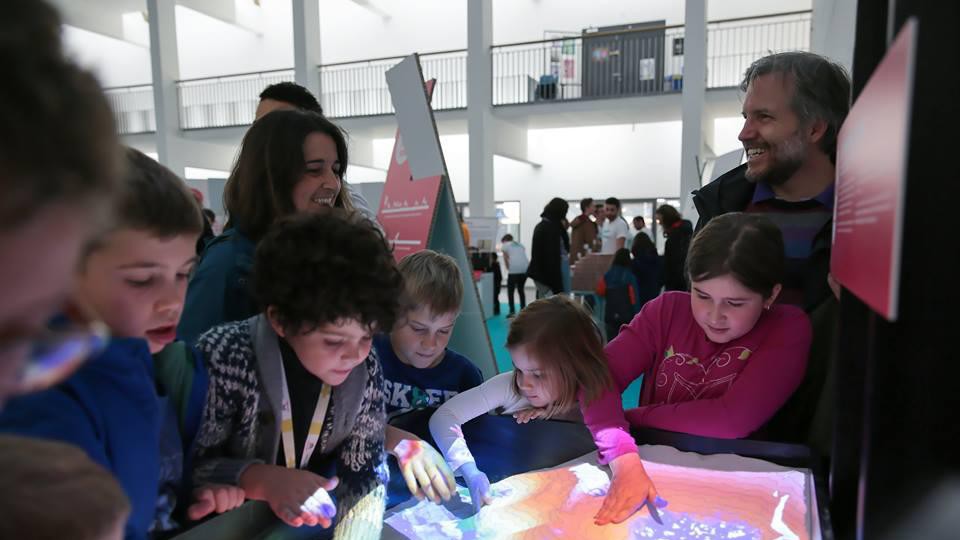 Close to 35,000 people took advantage of EPFL's Open Days this past weekend to visit the school's campus, where the new ArtLab building also just opened. 247 seminars and demonstrations on the theme of time gave visitors of all ages a behind-the-scenes look at science.

The rain did not deter the crowds, who came to learn all about what happens at EPFL. This was the first Open Doors at EPFL in six years, and it brought in around 35,000 visitors. 23,000 of them, many of them families, came on Sunday alone. This weekend-long event also included Scientastic, EPFL's annual science festival.
A school with so many fields of interest
EPFL's many labs and teams worked extremely hard, as they developed 247 wide-ranging activities suitable for young and old alike. "We achieved what we set out to do during these two days," said Madeleine von Holzen, EPFL's spokesperson. "Visitors discovered the real breadth of the school and saw that science is both accessible and fun." Over 1,500 staff members took part in informing the public about science in layman's terms.
The weekend's unifying theme – the passing of time – was explored through seven different topics: the campus, the elements, space-time, humans of tomorrow, virtual worlds, perceptions, and everyday life of the future. This provided visitors with plenty of ways to further explore their personal interests.
ArtLab was a main attraction
The new ArtLab, inaugurated two days previously, pulled in visitors like a magnet. This long, iconic building will be open to the public throughout the year. It comprises three distinct spaces: the Montreux Jazz Café, where visitors can immerse themselves in the archives of the famous jazz festival; the Datasquare, which introduces visitors to some of EPFL's most important research projects; and an experimental space that highlights the intersection of new technologies and art. This space is currently hosting a ground-breaking exhibition devoted to French artist Pierre Soulages, which was developed together with the Fondation Gandur pour l'Art. Innovative techniques, such as hyperspectral cameras, offer a whole new way of looking at selected works from the artist's Outrenoirs series.
Despite the large crowds, no major incident was reported over the weekend by campus security.
---