EPFL's innovation experts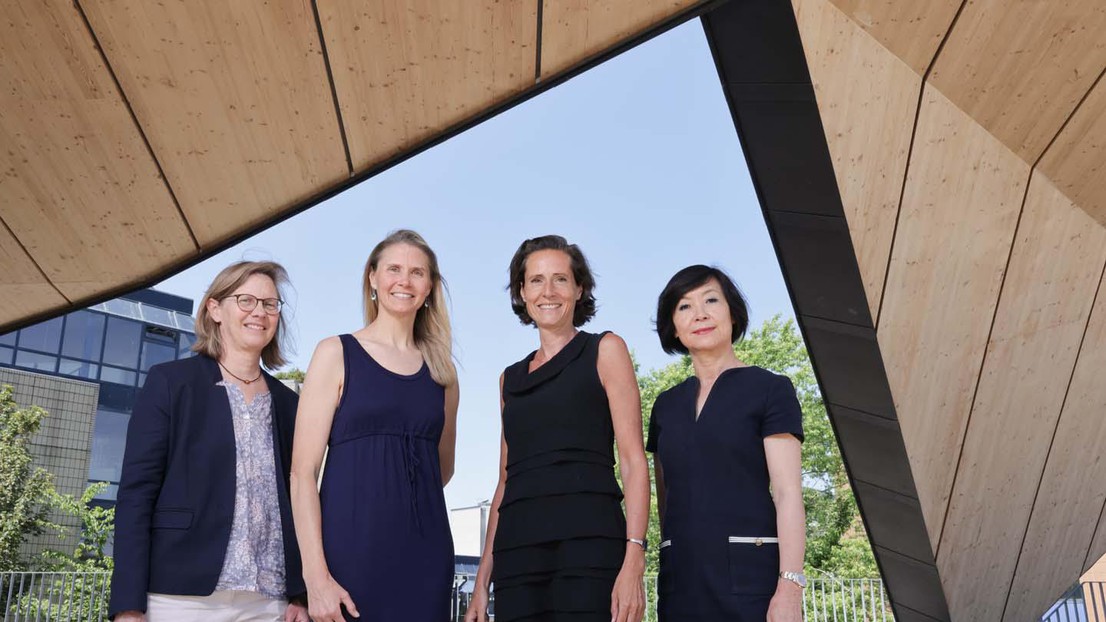 Innosuisse, the Swiss Innovation Agency, draws on experts in a range of fields to review funding requests. We spoke with the four Innosuisse experts from EPFL – all of whom are women.

Innosuisse promotes joint ventures between research and industry through a series of funding programs, networking events, training sessions and coaching services. Its experts come from a variety of backgrounds and bring in-depth knowledge of their discipline and of the innovation process. Marilyne Andersen, Cara Tobin, Pascale Van Landuyt and Lan Zuo Gillet are the four Innosuisse experts from EPFL, and they sat down with us for this interview.
What is your role as an Innosuisse expert?
Lan Zuo Gillet: We're mainly responsible for reviewing funding requests from scientists and engineers working at businesses and universities. Requests are reviewed by one or two experts depending on the type of project, and then Innosuisse's Innovation Council decides whether to grant the funding based on our assessment. Experts are selected through an application process and are generally appointed for renewable four-year terms. We're grouped by area of expertise, although Innosuisse makes a point of putting us in touch with each other so as to create a large network.
Why do you feel initiatives like this are important?
Cara Tobin: Innosuisse issued a call for "net zero" experts in January 2023 ["net zero" refers to the Swiss government's goal, set in August 2019, to achieve net zero greenhouse gas emissions by 2050]. I applied and was selected. This role has opened my eyes to the many different kinds of research going on in the country with the goal of mitigating climate change. I honestly had no idea so much was going on in my own field! But I've also seen that the research tends to be fragmented and that many projects cut across two or more disciplines, making it hard to get a big-picture view. Yet a big-picture view is exactly what's needed to pool our skills effectively and prevent redundant efforts in terms of both time and money. There's no need to reinvent the wheel each time – in effect, energy and funding can be put to better use in new areas. Climate change is a real problem and we have to act swiftly, in as concerted a manner as possible.
Pascale Van Landuyt: I'm also EPFL's industrial liaison officer, which means I'm usually sitting on the other side of the table, working to put together collaborative projects. So for me it's really interesting – and of course gratifying – to see things from the other perspective and gain insight into the broader trends in technological innovation. Also, our jobs as Innosuisse experts doesn't entail only reviewing funding requests. We also work with Innosuisse's Innovation Booster program [which supports the development of radical solutions to major global challenges] and Flagship Initiative [which encourages systemic approach of innovation through cross-disciplinary R&D] for which the experts are also invited to make recommendations to improve the projects during their execution.
Lan Zuo Gillet: My first experience with technological innovation came while completing my PhD at EPFL in 1992. I then held various positions implementing new technology in the finance and manufacturing industries. Since 2008 I've been working full-time in Switzerland's innovation and startup ecosystem, where I help set up joint R&D projects and get young companies off the ground. My role as an Innosuisse expert fits in perfectly with my three decades of career experience, including my position at EPFL's Innovation Park. It gives me an overview of all the new technology being developed, satisfies my curiosity as an engineer and expands my knowledge base.
Marilyne Andersen: I view my role as an Innosuisse expert as part of the important services external to EPFL that we owe to the broader community. It is also worth noting that our process of reviewing funding requests is consistent with the peer review method inherent to the academic world and contributes, just like the peer-review process does for journal publications, to the rigor and reliability of scientific findings.
Do you think it's telling that all four experts from EPFL are women?
Marilyne Andersen:I have noticed that organizations like Innosuisse are becoming increasingly active in seeking out women, while women tend to respond positively to such service-oriented or community-oriented requests. In a way it is good news to see more women in expert roles, but it would be even better if we did not have to make a special effort to recruit women or did not feel like having achieved some objective because there is a higher percentage of women than before. Gender equality, or at least a better balance between the genders, should simply become the norm.
Lan Zuo Gillet: It's true that men still dominate technical fields. But women who are skilled in these fields probably stand out more. Equal opportunity initiatives are widespread these days, although I don't like the idea of hiring women just to meet a quota. We need to address the issue earlier on – raise our children in a way that encourages girls to pursue careers in technical disciplines.
Cara Tobin: Yes, I think it's telling. We bring our experience as female scientists, innovators and business founders to this role. When we review applications for the Innovation Booster program – a group workshop grant with the aim to facilitate radical innovation –, for instance, we're supposed to make sure there's some degree of gender equality and representation from the different regions of Switzerland. As the face of Innosuisse at Booster and start-up events, we also serve as role models for girls and young women, showing them the career paths that are open to them. All this is important for boys, too. My sons are thinking about enrolling at EPFL. As a mother and an engineer, I strive to demonstrate how gender diversity can enhance innovative thinking.
Pascale Van Landuyt: Building on what Lan said, I'd say that we shouldn't try to go faster than what society is ready for. Especially since progress is being made – there are undoubtedly a lot more women in science and engineering today. EPFL wants to adopt a coordinated, targeted approach to promoting gender equality, diversity and inclusion. Women currently make up over a third of our new faculty members. And I've seen a lot more women at the head of startups.
Lan Zuo Gillet: In developed countries like Switzerland, the younger generation – and here I mean both men and women – are increasingly attracted to innovation and entrepreneurship. But looking at women specifically, 41% of the applicants to Module 2 of Innosuisse's startup training program are female university students and researchers, across all disciplines. And 43% of the participants in Innosuisse's events for startups are women.
Innosuisse was established to encourage innovation in Switzerland. Do you think conditions in the country are ripe for supporting entrepreneurship?
Pascale Van Landuyt: Innosuisse, which was previously the Commission for Technology and Innovation, has a long tradition of joint initiatives with local universities and businesses. And it's got the financial means to support technological innovation. In 2022, Innosuisse granted a total of 181.4 million francs in funding to 374 projects across Switzerland, which corresponds to a 45% acceptance rate. I think one reason Innosuisse is so successful is that it has funding programs for all technology readiness levels – programs like Innovation Booster, Innovation Cheque, conventional funding rounds, Start-up Innovation Project, and Swiss Accelerator.
Cara Tobin: I would also add the Bridge program which is run jointly by Innosuisse and the Swiss National Science Foundation. Bridge is for scientists and engineers working at the crossroads of basic and applied research, just before the first technology readiness level. In addition, Innosuisse runs programs to support joint R&D with researchers in other countries. One positive development I've seen in Switzerland is that the startup ecosystem is no longer focused entirely on Zurich. Before, all the climate-oriented startup competitions were held there. But now that's no longer the case.
Lan Zuo Gillet: It's true that startup support initiatives can be found all across the country, and for all technology readiness levels. That shows just how important entrepreneurship and innovation are for Switzerland and the priority the government places on maintaining the country's leadership in this area. However, it's also true that the approach here could be considered too bottom-up, and that entrepreneurs could find it hard to navigate the many different programs. Some innovators might be tempted to stay in their comfort zone and put off taking the leap.
Marilyne Andersen: Our country definitely is not short on funding opportunities to support R&D. What is still missing is a more anchored culture of risk-taking, like we see in the US for example. That kind of culture is what we should encourage, especially when you consider that the norm is that only one in ten high-tech startups survives.
About EPFL's four Innosuisse experts
Lan Zuo Gillet is the deputy managing director of EPFL Innovation Park, where she oversees training programs, business incubators, business accelerators and workshops on joint ventures between startups and large corporations. She is also the founder of the Tech4Trust, Tech4Eva and Tech4Growth initiatives.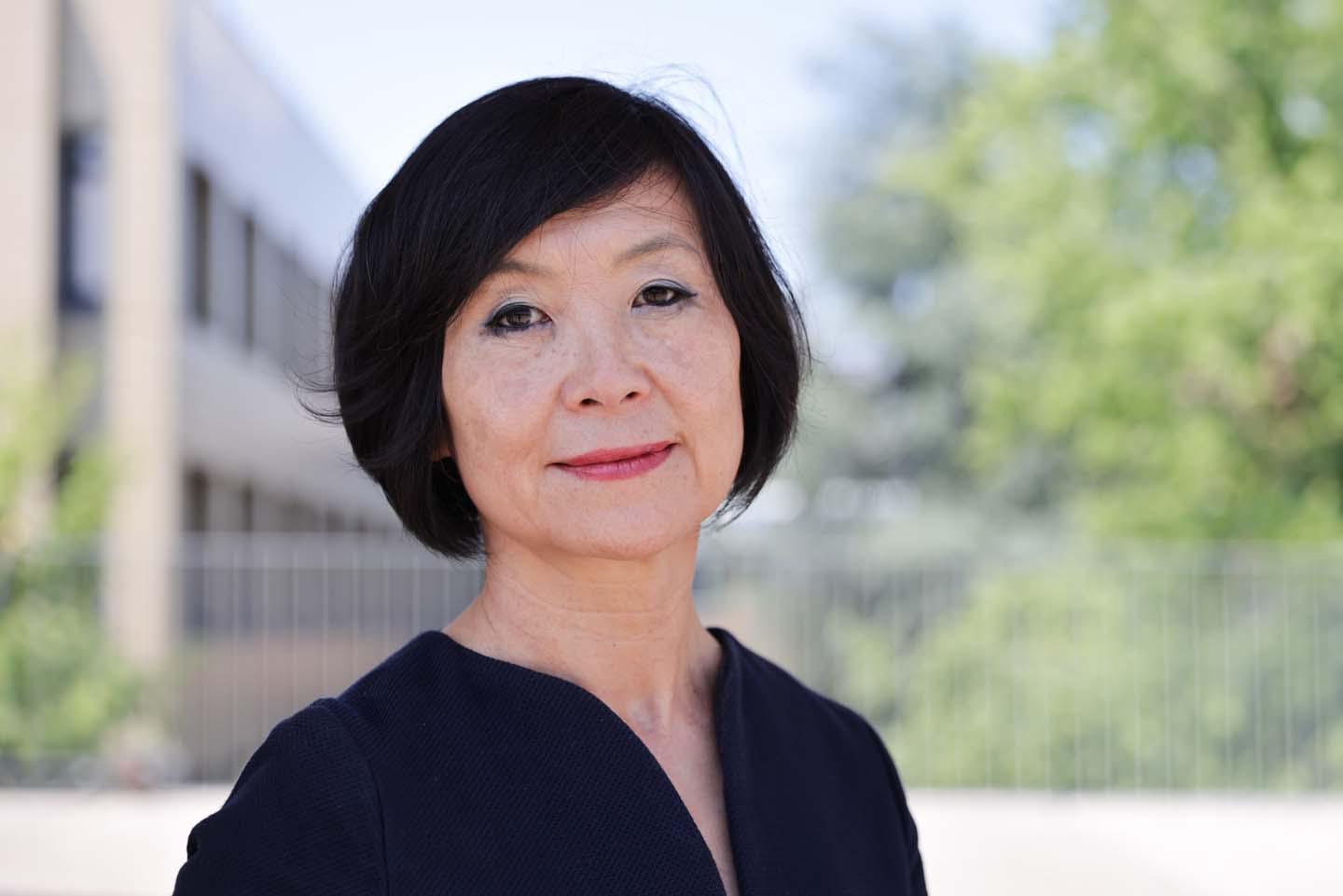 Pascale Van Landuyt is EPFL's industrial liaison officer, within the Vice Presidency for Innovation. She works to promote open innovation through joint ventures between EPFL and local businesses. Van Landuyt holds an engineering degree in materials science and a PhD in biomedicine.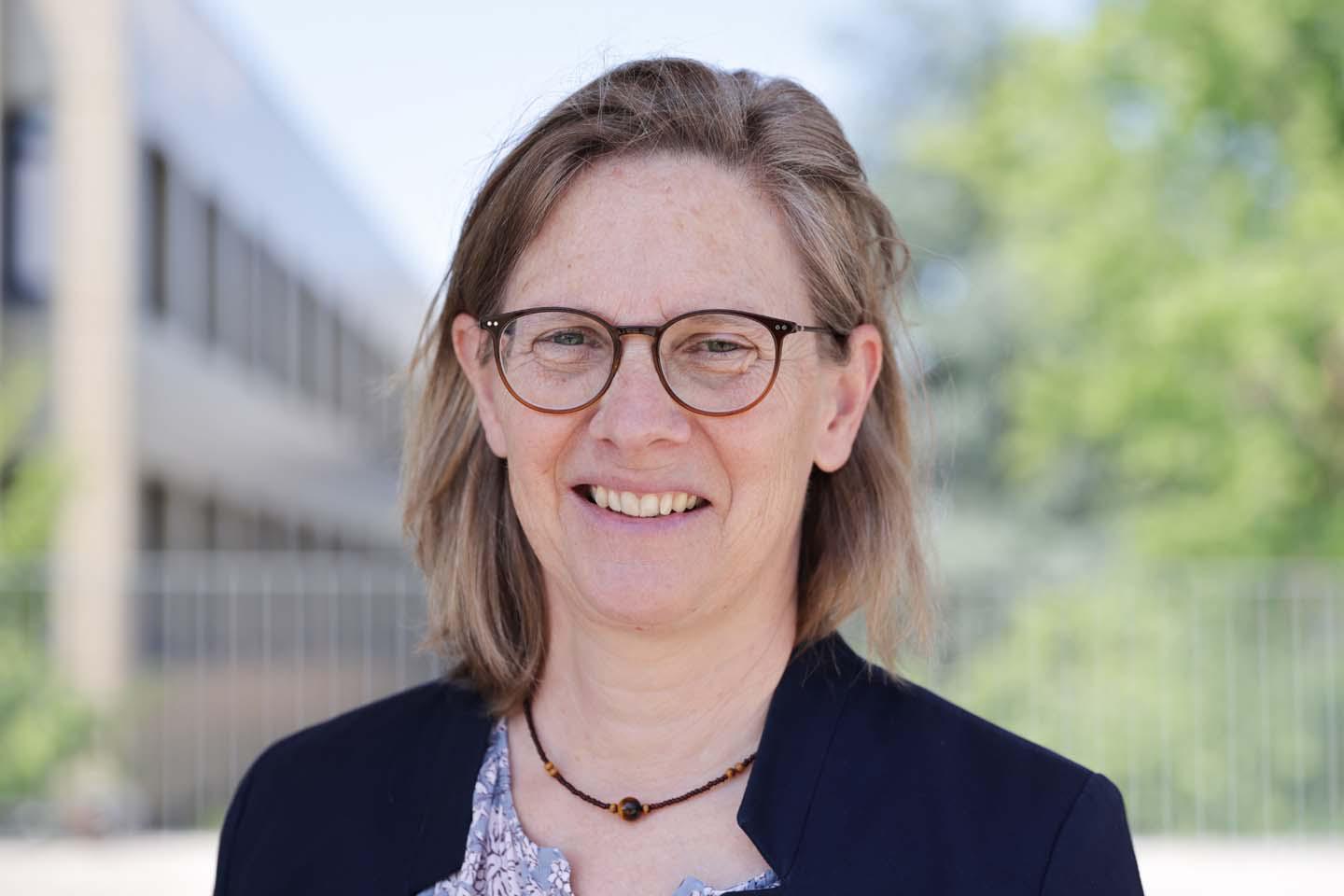 Cara Tobin holds a PhD in environmental engineering. In 2020, she was appointed as the lead scientist in energy and the environment at EPFL's EssentialTech Centre and heads the Centre's water and sanitation technology program.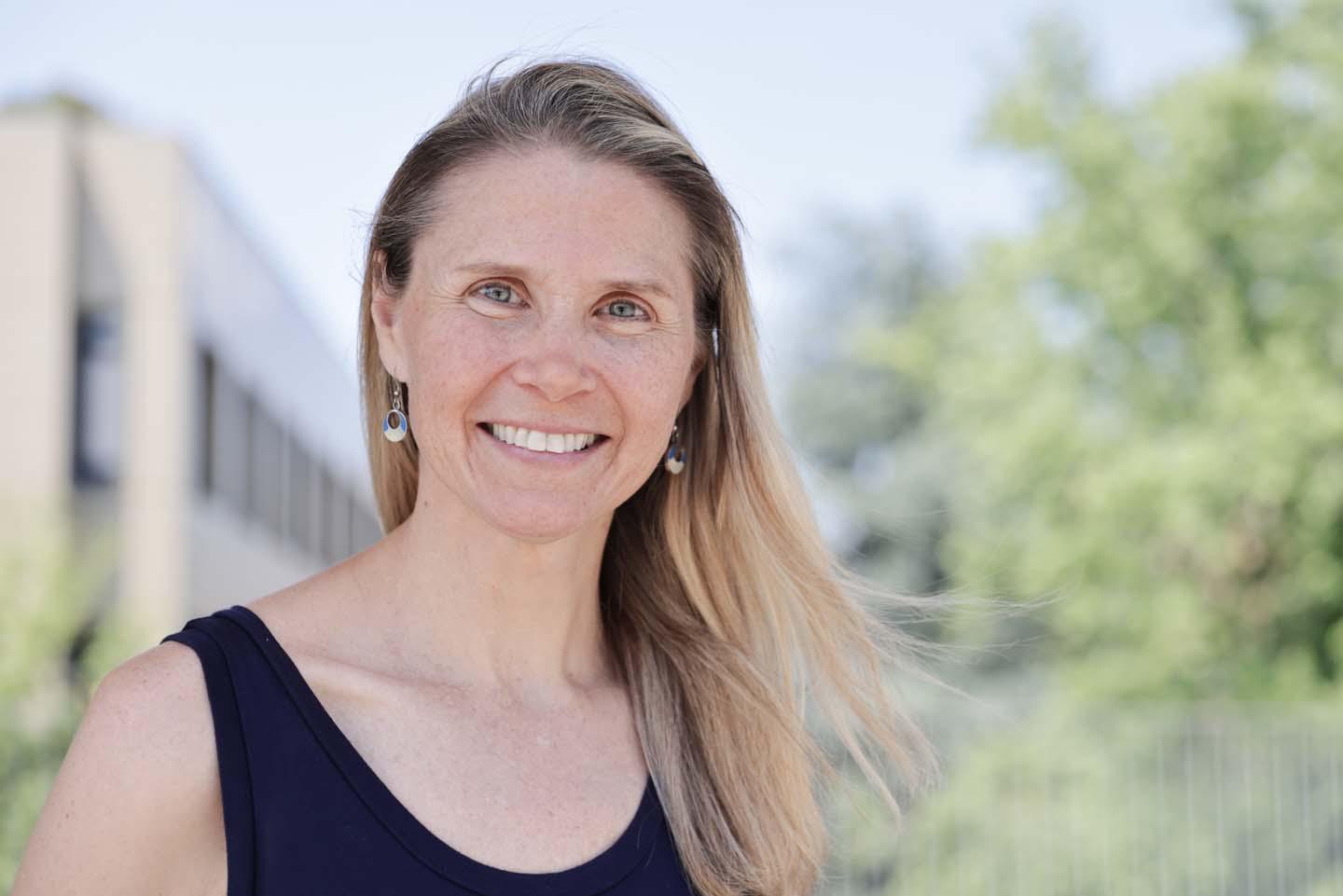 Marilyne Andersen, a physicist by training, is a full professor of sustainable construction technology at EPFL and heads the Laboratory of Integrated Performance in Design, which she opened in 2010. Dean of the ENAC School between 2013 and 2018, her research sits at the crossroads of science, engineering and architecture.
---
---