EPFL's associated campus managers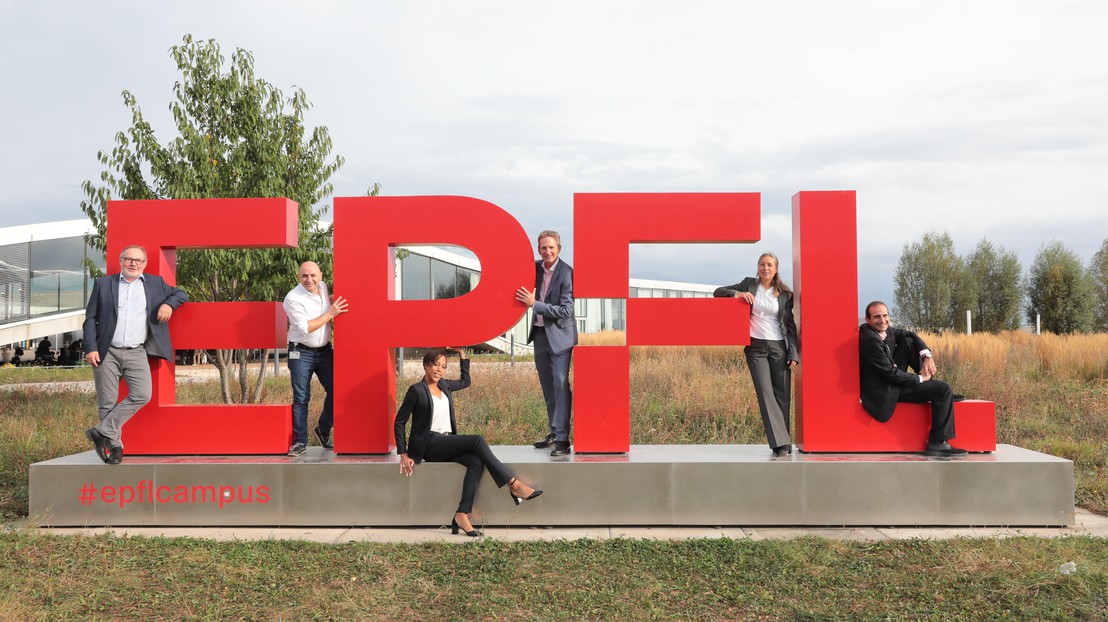 Meet the five people in charge of operations at our associated campuses in Fribourg, Geneva, Neuchâtel, Sion and Ras Al Khaimah in the United Arab Emirates.

EPFL's associated campuses play an important role in the School's development. Over the next 12 months they will come to house nearly a sixth of our researchers. We've recently enhanced the governance of these campuses by separating responsibility for academic strategy – overseen by Jan Hesthaven, Vice President of Academic Affairs – from responsibility for campus operations – overseen by Franco Vigliotti, the head of the Development and Construction Department within the Vice Presidency for Operations. At each associated campus, this latter function is held by an operations manager.
Read on to learn more about the people selected for this role at each of the five campuses.
EPFL Fribourg - Martin Gonzenbach
Martin Gonzenbach holds a Master's degree in physics from EPFL and a post-graduate degree in mathematical engineering from École Polytechnique de Paris. He began his career working for a startup in Zurich, then took on positions at an SME, a multinational and a Vaud cantonal agency before eventually returning to EPFL. "I started as head of external relations and innovation at ENAC, then served as an innovation advisor for ENAC's InnoSeed program. Since 2019, I've been the head of operations for the EPFL Fribourg campus and the Smart Living Lab," he says.
The Smart Living Lab is an R&D center that EPFL set up in association with HEIA-FR and UNIFR. It's housed on the blueFACTORY site in the city of Fribourg. "Our campus is located in an old industrial district that is now changing rapidly," says Gonzenbach. "The neighborhood is being transformed into an innovation hub with a low carbon footprint, destined to support activities of various kinds."
Construction work on a new building for the Smart Living Lab will begin in 2022. The building's design is based on the findings of a major research program, and it will accommodate 130 scientists and engineers performing experimental research on building performance, comfort and usage. "The new building will be flexible and adaptable and serve as a demonstrator for new technology. Its wooden structure is intended to help it achieve an exemplary carbon footprint, especially in terms of CO2 emissions across its entire life cycle," says Gonzenbach.
The Fribourg campus at a glance:
Opened in 2014

Research specializations: construction technology, energy systems, building usage and occupant well-being

50 employees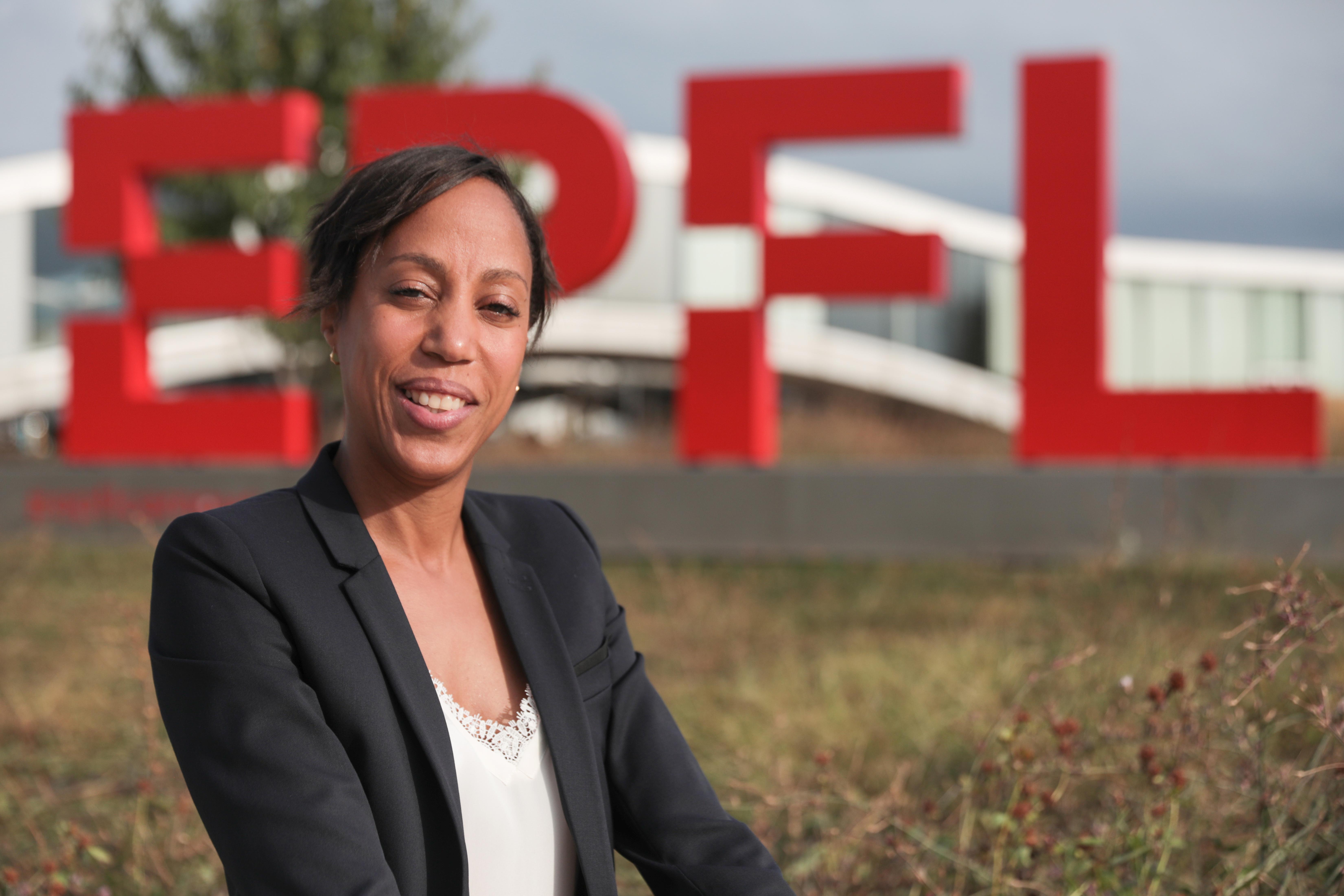 EPFL Geneva - Danielle Desravines
EPFL's Geneva campus has recently gotten a new head: Danielle Desravines. "I started this position on 1 September 2021," she says. "Before that I managed R&D funding and administration at the European Molecular Biology Laboratory (EMBL) in Grenoble – that's where I got my PhD in structural biology and nanobiology." During her career, Desravines has gained experience in fundamental research, management and operational support for research and innovation.
EPFL Geneva is located on Campus Biotech, a technology park that EPFL shares with several companies and research institutes, including the University of Geneva and the Geneva University Hospital. "A large part of my job as operations manager is maintaining ties with all our different stakeholders, such as the EPFL campus in Lausanne and the other organizations at Campus Biotech like the Campus Biotech Geneva Foundation, which manages the site." Campus Biotech's ecosystem has the unique advantage that it is designed to foster synergies and encourage cross-disciplinary collaboration. EPFL's scientists are particularly active in international research programs, and they work at the leading edge of neuroscience, neurotechnology, digital healthcare and epidemiology. "I'm really proud of our researchers," says Desravines. "They're involved in exceptional and successful projects that are recognized internationally."
Campus Biotech intends to remain a frontrunner in its field. The technology park will be getting an ultra-high-field 7T MRI scanner in the next few months; the new machine will be used to conduct more in-depth, robust research in an effort to further improve the clinical treatments provided to patients. The park will also install a new magnetoencephalography (MEG) machine for advanced research in neuroscience and clinical neurology. Talks are under way on enhancing the medical-grade area of the cleanroom where the implants developed by EPFL's Center for Neuroprosthetics and neurotech entrepreneurs are made. The cleanroom could then be used to fabricate prototypes for first-in-human clinical trials, enabling major steps forward in translational research.
The Geneva campus at a glance:
Opened in 2015

Research specializations: neuroscience, digital healthcare and epidemiology

Around 400 students and employees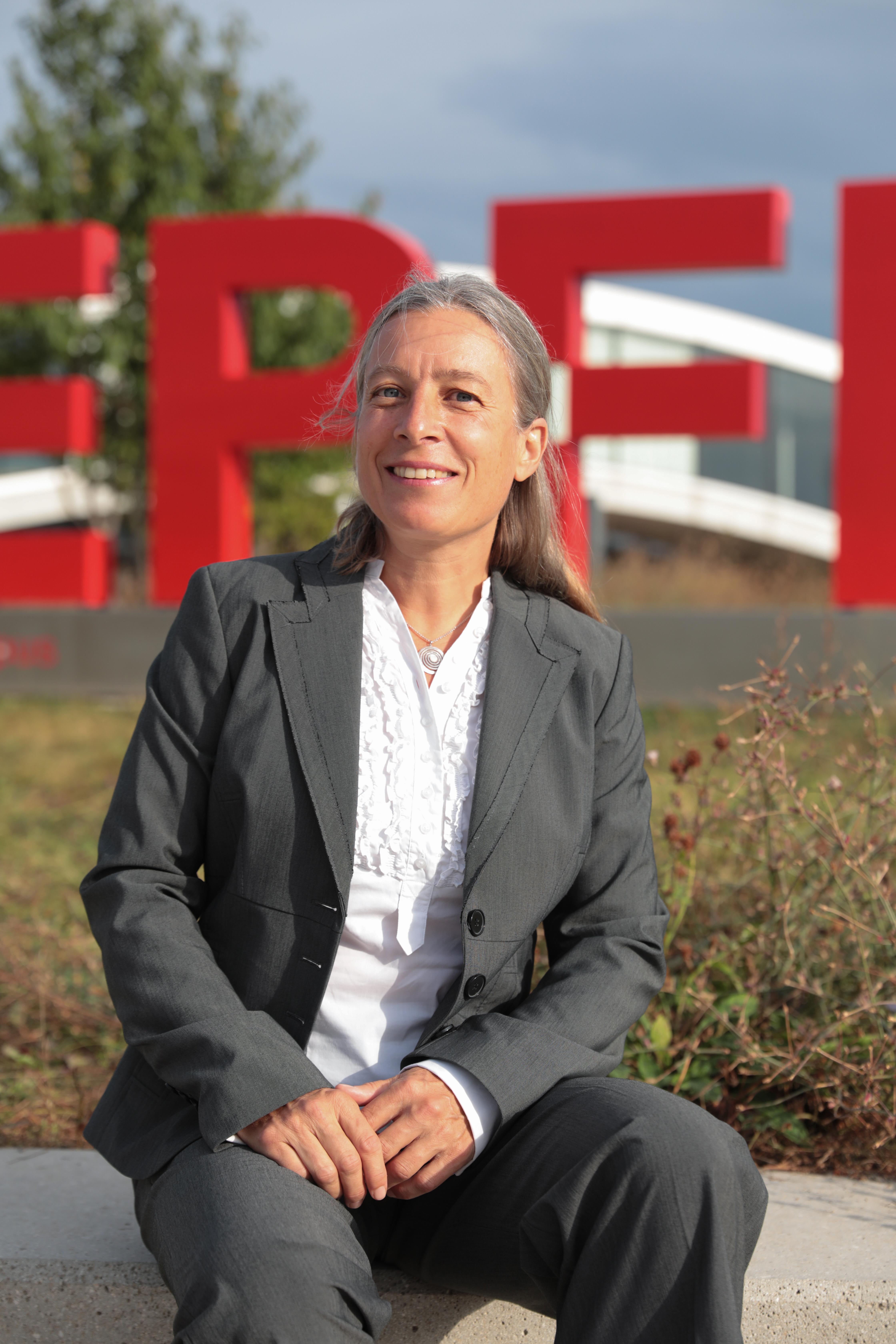 EPFL Neuchâtel - Marcella Giovannini
Marcella Giovannini is originally from Ticino Canton but grew up in Geneva. A physicist by training, she has conducted research at the University of Geneva, EPFL and the University of Neuchâtel, where she held a position studying quantum cascade lasers.
In 2009, Giovannini joined the Institute of Microengineering, which had just been formed from the merger of the microengineering departments at EPFL and the University of Neuchâtel. There Giovannini worked as deputy director for over ten years. She was appointed head of operations at EPFL's Neuchâtel campus in April 2021.
This campus enjoys close ties with the region's local businesses. It now has two R&D centers and ten labs where scientists and engineers work to develop systems for applications in healthcare, security, space, watchmaking, machine manufacturing, communications, energy and more. "By end-2022 we plan to open two more labs," says Giovannini. "We will step up our research capacity in advanced microfabrication by hiring two new professors to lead these labs and by expanding our Micromanufacturing Science & Engineering Center (M2C), which is a joint venture between EPFL and Centre Suisse d'Electronique et de Microtechnique (CSEM). We're currently in the process of purchasing and installing new equipment for the M2C."
The Neuchâtel campus at a glance:
Opened in 2009

Research specializations: microengineering, microelectronics, mechatronics and advanced microfabrication

240 students and employees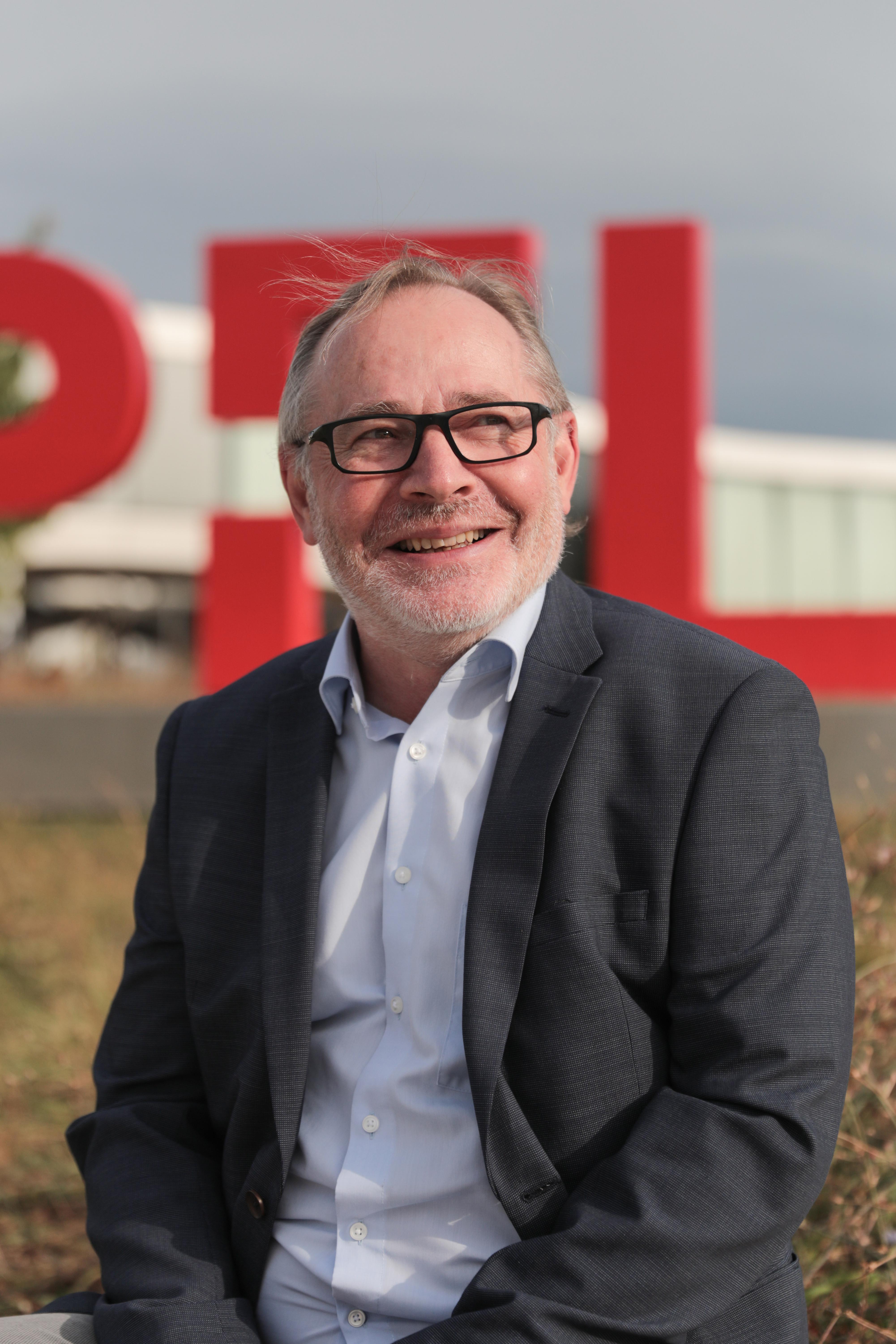 EPFL Valais Wallis - Marc-André Berclaz
Marc-André Berclaz has been head of the Sion campus since 2013. Originally from Valais Canton, Berclaz obtained a Master's degree in economics from HEC Lausanne and spent ten years leading first the Valais university network and then the Haute Ecole Spécialisée de Suisse Occidentale (HES-SO). "I also chaired the board of HES rectors from 2008 to 2013 and was a co-founder and the first vice president of Swissuniversities," he says. Berclaz will retire at the end of February 2022.
At EPFL, his first task was to oversee various aspects of the new Sion campus – its facilities and departments, relations with public officials and partnerships with local businesses. "I also had operational duties such as managing the budget and finances, handling communications and conducting local outreach," he says.
Berclaz feels the campus opening was a real success. "Our professors really got involved in setting things up, and we had the unfailing support of Valais policymakers." Going forward, EPFL Valais Wallis plans to keep expanding and nearly double the total number of people on campus between now and 2023. "Together with HES-SO Valais we created Energypolis, a joint technology park that is part of the Switzerland Innovation Park Network. The goal with Energypolis is to establish a value chain running from fundamental research all the way to technology transfer," says Berclaz. "For example, we'll soon open a new 10,000 m2 building dedicated to research on alpine and polar environments." In conjunction with this new building, to be named ALPOLE, EPFL Valais Wallis will create five new research chairs and transfer three existing chairs.
The Sion campus at a glance:
Opened in 2015

Research specializations: energy systems, green chemistry, alpine and polar environments and neuroscience

220 people including around 75 PhD students

Fadi Bayoud © 2021 EPFL / Alain Herzog - CC BY-SA 4.0
EPFL Middle East - Fadi Bayoud
Fadi Bayoud, originally from Lebanon, completed his PhD at ENAC and worked as a construction engineer before orienting his career towards strategy and management. He has advised a range of businesses and educational establishments. He was appointed head of operations at the EPFL Middle East campus in April 2021.
EPFL Middle East hosts students who are carrying out an internship or Master's project. Unlike EPFL's other associated campuses, it does not have any research labs. "My primary role is to help students find internship and Master's project opportunities in the United Arab Emirates and complete their work successfully," says Bayoud. "We have plans for the future and are working to make EPFL Middle East a regional hub. Not everyone here has heard of EPFL, so my task involves building up the School's reputation. There's also the fact that this is a completely different environment from the one in Lausanne – the challenges for students to explore in terms of technological applications, sustainability and energy management are not at all the same. The EPFL scientists and engineers who come here should be prepared to broaden their perspective and experience new things."
Nearly 100 student projects and technology transfer initiatives had been completed at EPFL Middle East by the end of 2020. Several of the student projects were related to a new building for the Swiss International Scientific School in Dubai (SISD) that requires 80% less energy than buildings designed to meet UAE construction standards. Other projects, in the area of smart waste management, have resulted in CO2 abatement of over 40,000 tCO2 per year; a further 410,000 tCO2 per year could be achieved through technology currently being developed at the campus. The Government of Ras Al Khaimah has entirely funded the $36 million partnership. Discussions are under way with the Government and the UAE Ministry of Education on renewing the partnership beyond 2022, as part of the Swiss Federal Council's 2021–2023 foreign-policy strategy for the Middle East and North Africa (MENA) region.
The Ras Al Khaimah campus at a glance:
Opened in 2009

Research specializations: energy management and sustainability

3 employees
---
---