EPFL researchers explore the role of nature in cities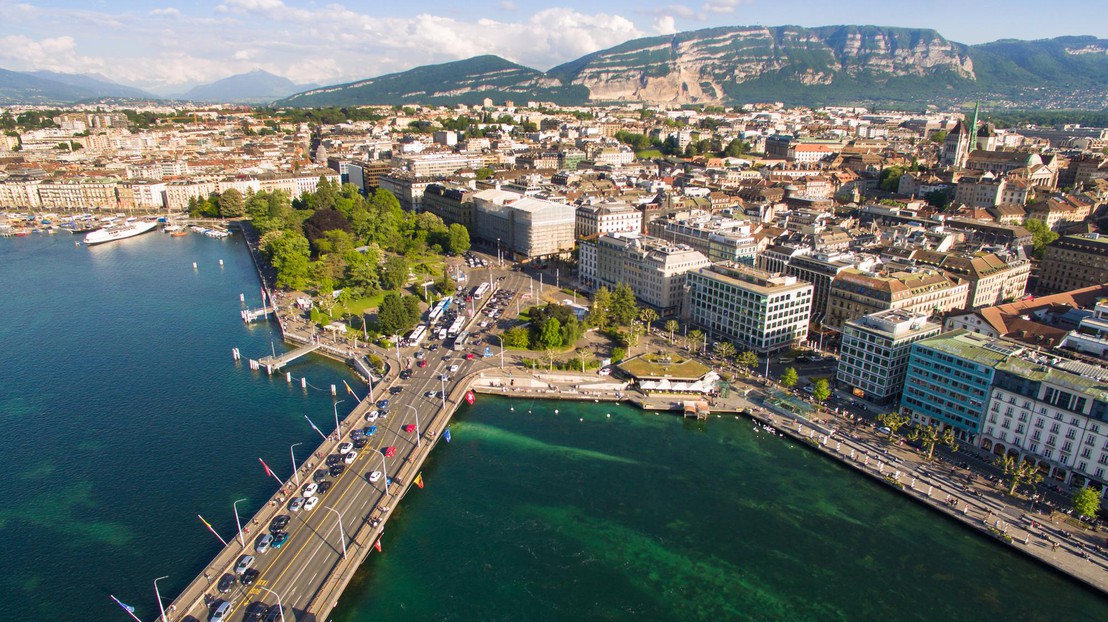 On 29 April, EPFL's Habitat Research Center will launch Landscape Habitats, a cross-disciplinary research cluster devoted to the role of nature in cities. All EPFL laboratories are invited to get involved in its work.

How can we ensure that cities of the future will have sufficient access to clean water? What strategies can we develop to prevent floods? How can we create and sustain harmonious relationships with the air and soil? On 29 April, EPFL's Habitat Research Center will launch the Landscape Habitats research cluster, which will study the role of nature in cities. The occasion will also be marked by the opening of The Living City exhibition, organized by researcher Matthew Skjonberg in EPFL's Archizoom space. The exhibition presents a three-century overview of the field of civic design, with a special focus on the creation of regional park systems.
A crucial role
The role of nature in the city is of crucial importance for Paola Viganò, the director of the Habitat Research Center and a professor of urban theory and urban design at EPFL: "The image we have of cities today leaves no room for a deep connection with rivers, forests and lakes. Cross-disciplinary collaboration is the only way we can come up with innovative ideas in this field – we want our research to change paradigms."
The new Habitat Research Center produces research, leads projects (it is coordinating one of the teams working on a vision for Greater Geneva), runs meetings between researchers and organizes seminars. All of EPFL's laboratories are invited to collaborate with the Center in its four areas of research: Healthy Habitats, which aims to make cities healthier places through such things as green mobility; Digital Habitats, which explores the possibilities offered by smart cities; Landscape Habitats, which aims to rethink the role of nature in cities; and Productive Habitats, which seeks to understand how new work paradigms such as teleworking will transform the landscape.
Call for projects
Inspired by the principle that cities are no longer solely the domain of architects and civil engineers, the Habitat Research Center offers new opportunities for cross-disciplinary research. As part of the Healthy Habitats research cluster, the Habitat Research Center has also just launched a call for projects (Seed Money) on the theme of Healthy Cities. The aim is to explore the concept of One Health, according to which human health is linked to that of other species and to the environment more broadly. This entails examining the interactions between spatial, social and environmental processes in cities, through the prisms of sustainability, biodiversity and public health.
Launch of the Landscape Habitats research cluster: 6pm on 29 April in SG1212, EPFL
Opening of The Living City exhibition: 7pm on 29 April in SG1212, EPFL
Submission deadline for the Healthy Cities seed money call: 7 May 2019
---
---