EPFL part of Europe's largest research initiative on urban mobility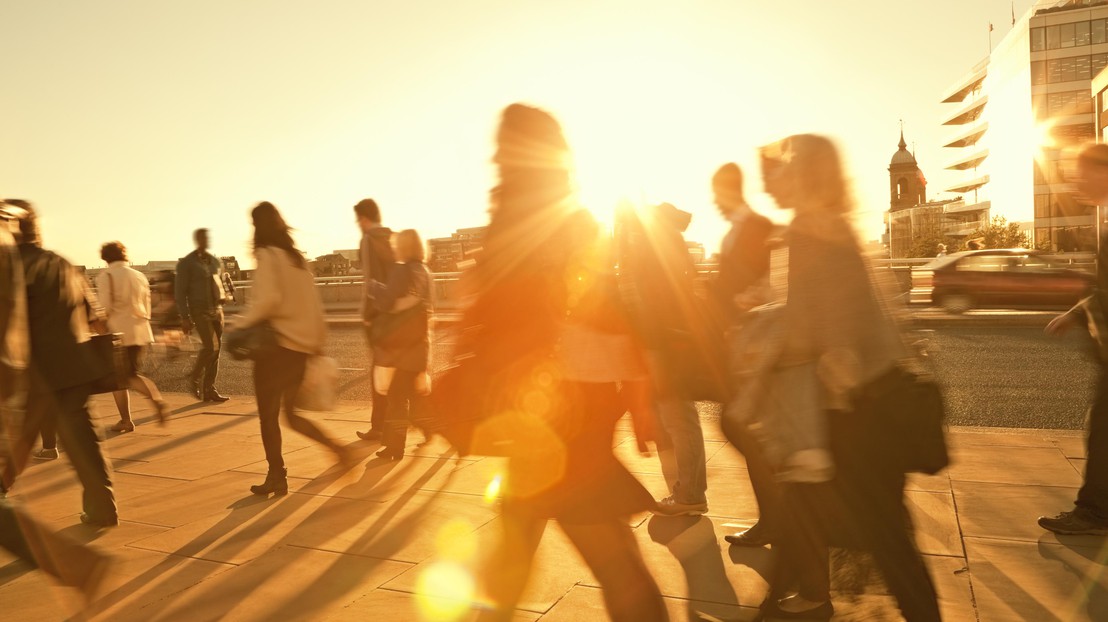 The MOBiLus consortium, made up of nearly 50 organizations including EPFL, has just won major EU financing to study new approaches to urban transportation.

The MOBiLus consortium has won the call for proposals issued by the European Institute of Innovation and Technology (EIT) to create a Knowledge and Innovation Community (KIC) in the field of "Urban Mobility." MOBiLus – which will be known as EIT Urban Mobility as of 1 January 2019 – brings together 48 partner organizations including EPFL to design, build and implement novel systems for making city transportation more sustainable. Its total research budget is €1.6 billion over seven years (2019–2026); this EU funding will provide €400 million of that, helping make it one of the largest publicly funded initiatives for urban transportation in the world.
The consortium dates back to 2015 when four engineering schools – EPFL, the Technical University of Denmark, the Eindhoven University of Technology and the Technical University of Munich – teamed up to create the EuroTech Universities Alliance. "What sets MOBiLus apart is our focus on urban spaces. Our primary strategic objective is to design city transportation systems that enhance these spaces so that they contribute to residents' quality of life. Everything else stems from that goal," says Simone Amorosi, deputy director of EPFL's TRACE Transportation Center and EPFL's representative in the call for proposals.
Eight challenges
The consortium will set out to address eight challenges: sustainable urban growth; transportation network decongestion; interdisciplinary talent; eco-efficient and safe urban transport; data exploitation; mobility industry competition; regulatory and behavioral change; and urban governance. "This is a highly ambitious research initiative that will transform cities and make them more livable," says Olivier Küttel, head of International Affairs at EPFL and a member of the consortium's steering committee.
EIT Urban Mobility will be headquartered in Barcelona and comprise 11 universities, 7 non-academic research organizations, 17 businesses, 13 cities and a wider additional network of 39 affiliated organizations. Their efforts will be pooled to leverage new innovation instruments in what the EIT calls the "knowledge triangle" of research centers, universities and businesses. More specifically, EIT Urban Mobility will use the EU funding to promote educational, industrial and R&D projects carried out by its member organizations in accordance with the consortium's strategy. City planners will play a key role in the consortium's approach – undoubtedly a plus in its winning bid.
TRACE was established in 2010 to coordinate joint research between EPFL labs and public- and private-sector organizations. The center now has 150 projects completed or under way, and it has a clear idea of the in-kind contribution that EPFL can make to EIT Urban Mobility research projects. This type of contribution is essential because the amount of funding allocated to specific projects depends on the in-kind contributions made by the project partners. In the case of EPFL, these contributions are usually journal articles.
A unique skill set
EPFL – the only Swiss member of the consortium – brings a unique set of skills to the table, as it is one of the few research institutions to incorporate sociological issues into studies of urban transportation. Some 40 labs at the school work in transportation-related fields ranging from traffic modelling and data analysis to human-computer interaction, infrastructure, materials science, connected vehicles and robotics.
About EIT Urban Mobility
In addition to the consortium's core universities, the other schools involved in the initiative are Technion (which will join the EuroTech Alliance on 1 January 2019), Aalto University, the KTH Royal Institute of Technology, University College London, Budapest University of Technology and Economics, Czech Technical University and Polytechnic University of Catalonia. The 13 EIT Urban Mobility cities are Amsterdam, Barcelona, Copenhagen, Eindhoven, Hamburg, Helmond, Helsinki, Istanbul, Milan, Munich, Prague, Stockholm and Tel Aviv. The main companies taking part in the consortium are E.ON and TomTom, in Innovation Hub North (Copenhagen); BMW, Siemens, UnternehmerTUM and Volkswagen Truck & Bus, in Innovation Hub Central (Munich); Achmea, Altran, Colruyt, Oracle, TASS International and Tractebel, in Innovation Hub West (Helmond); MOL Group, Skoda Auto and Zone Cluster, in Innovation Hub East (Prague); and Amadeus, CARNET and Seat, in Innovation Hub South (Barcelona).
Contacts
Olivier Küttel, head of International Affairs at EPFL, [email protected], +41 21 69 33559
Simone Amorosi, deputy director of TRACE, [email protected], +41 21 69 33140
---
---