EPFL introduces new award for outstanding teaching assistants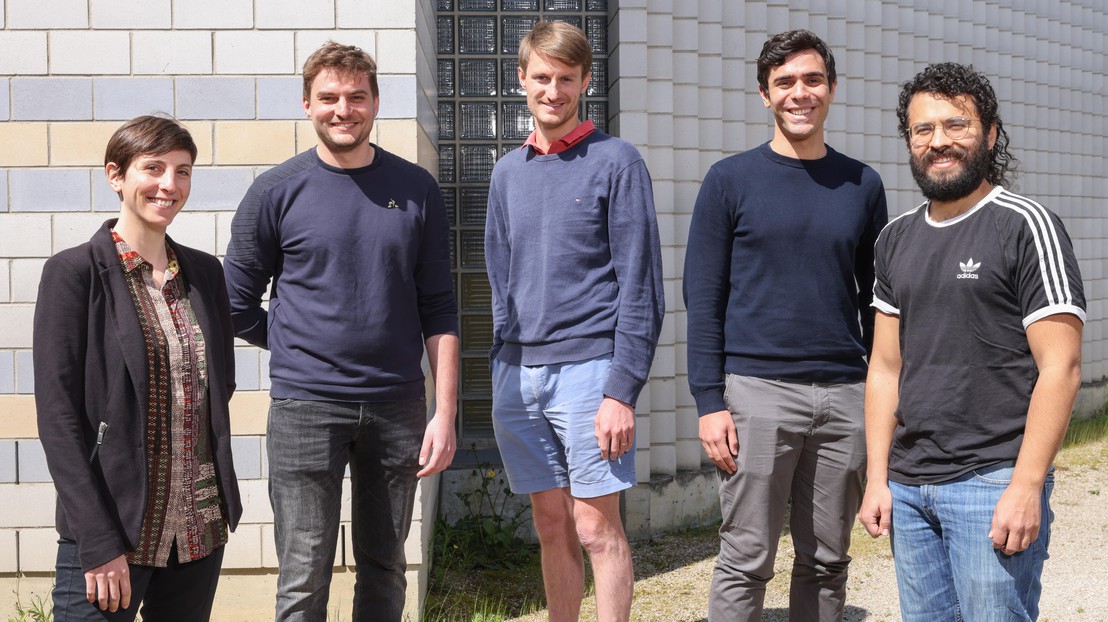 EPFL's School of Engineering has recognized five doctoral assistants for their outstanding contribution to teaching. This new award will now be handed out each semester.

Laura Vilaclara, Matthieu Broisin, Roberto Valenza, Fabian Latorre and Alexis Goujon are the inaugural winners of the STI Teaching Assistant Award. This new award, introduced this year by EPFL's School of Engineering (STI), recognizes PhD students for their outstanding contribution to supervising student exercise sessions and practicals.
700 doctoral assistants
This year, STI has over 3,000 students on Bachelor's and Master's programs – a number that has doubled in the past decade. "As class sizes get bigger, teaching assistants are playing an increasingly important role in maintaining high standards of education," says Sebastian Gautsch, who coordinates the program. Every semester, some 400 of the school's 700 doctoral assistants take on teaching duties. In fact, demand is so high that around 40% of them are called upon to support classes led by other laboratories. "There's a real sense of everyone pulling together," adds Gautsch.
A passion for teaching
The five award-winners were chosen for going above and beyond in their commitment to teaching. During the Covid-19 pandemic, Laura Vilaclara reworked the Doodle form for a class taught by Prof. Dimitri Van De Ville and converted MATLAB exercises into Jupyter Notebooks format. Mathieu Broisin, who works as an assistant in Prof. Francesco Mondada's Embedded Systems and Robotics class, programmed more than 100 robots so they could be used by students. Adrien Goujon, meanwhile, designed a virtual waiting-list system for students to submit questions to teaching assistants. "All the winners have shown a genuine passion for teaching," says Gautsch. "By helping to design and improve classes and develop new resources, they're gaining skills outside their fields of research."
"I love finding new ways to present problems to students," says Vilaclara. It's incredibly satisfying when the light bulb comes on and they suddenly 'get it.' It's also fascinating to see how two people can respond differently to the same explanation. Sometimes, if I'm struggling to get an idea across, I'll bring in a colleague. They might be able to explain it in terms that resonate with the student's way of thinking."
"It's nice to know that your efforts are appreciated"
All five winners were delighted when they heard the news. "The award came as something of a shock," says Vilaclara. "I'm grateful to Prof. Van De Ville for acknowledging me in this way. It's a huge confidence boost that will propel me forward."
"I'm thrilled that my professor values my work," adds Broisin. "It's nice to know that your efforts are appreciated."
"It's great to hear that my contribution hasn't gone unnoticed. The work of the whole team is recognised through this award " says Goujon.
STI will announce five new winners, again chosen by professors, at the end of the spring 2022 semester. "The award is open to all teaching assistants," says Gautsch.
---