EPFL honors its best teacher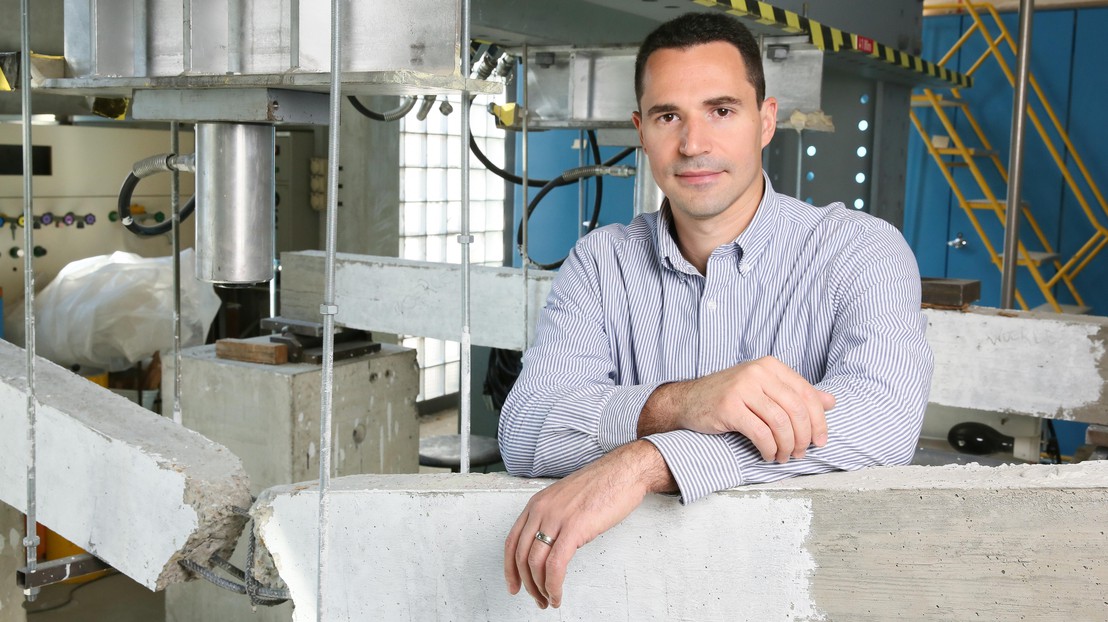 Fabien Sorin, an assistant professor in the Materials Science and Engineering Section, has been awarded the 2017 Credit Suisse Award for Best Teaching. Professor Sorin is unstinting in the time and energy he devotes to his classes, with the perfect blend of demonstrations, theory and experiments.

Fabien Sorin may only have been at EPFL for four years, but he's already made his mark. Soon after joining the Materials Science and Engineering Section, the assistant professor took over teaching an introductory course for Bachelor's students in the School of Engineering. The class is quite large – some 300 students – which made it a real challenge for the first-year professor. Professor Sorin has poured his heart into the course, and it shows: his students obtain excellent results and give Sorin very high marks. In recognition, Sorin has been awarded the 2017 Credit Suisse Award for Best Teaching at EPFL.
How does Professor Sorin engage his students? Through a well planned curriculum that combines demonstrations, scientific concepts and experiments. "Teaching these concepts to just one student would be easy, but getting certain points across to a lecture hall full of 300 students through experiments is much more challenging," says Sorin. "Over the past few years I came up with a three-pronged approach so that I could teach the theoretical and practical sides together." Sorin begins his classes with often spectacular demonstrations, not hesitating to break dishes, for example, in order to reveal the properties of a given material. Or he shows videos that he made in his laboratory. Having captured the entire class's attention, he then introduces the theoretical elements of that day's lesson. He ends the class with experiments.
"Mixing things up is the best way to hold their attention," says Professor Sorin. "After doing an experiment, maybe I'll tell a funny story or bring in a historical perspective, and then I'll explain the underlying concepts on the board. That helps keep them focused." While he is strict – "silence in class is mandatory" – he believes that connecting with the students and sharing his passion are essential to sparking their interest and winning their respect. Sorin attributes the success of his course to Professor Rappaz, who mentored him early on. He also cites his student assistants, to whom he presents the material ahead of time in a sort of practice run that prepares them for the students' questions.
Thanks to the effort Professor Sorin puts in, his students rate the class highly despite the fact it's so hard. And it has even gotten harder as a result of Sorin's approach of combining theory and practice. "What I find so rewarding is not only that the students like the class, but that the second-year professors have seen the students' level of understanding increase noticeably since I changed my way of teaching," says Sorin.
---
---