EPFL center in Ras Al Khaimah closes after a successful 13 years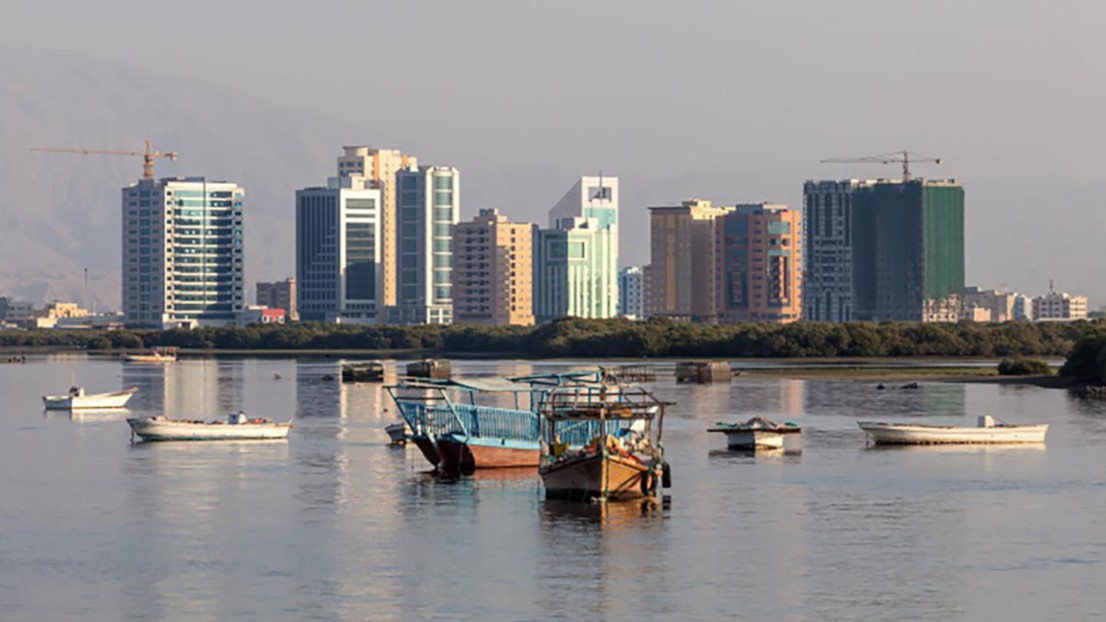 EPFL and Sheikh Mohammed bin Saud bin Saqr Al Qasimi, Crown Prince of the Emirate of Ras Al Khaimah, have decided to end a unique partnership that trained nearly 200 researchers and produced as many scientific publications.

"We're extremely proud of all we've accomplished in Ras Al Khaimah," says Franco Vigliotti, Dean of EPFL Middle East. Founded in 2009 amid the global financial crisis, the UAE-based campus took two years to find its footing. But the rocky start helped clarify the campus' mission. The Ras Al Khaimah government and EPFL's leadership quickly agreed that EPFL Middle East should specialize in developing innovative energy and sustainability-oriented solutions.
Concrete environmental gains
Thirteen years on, the campus has plenty to show for its efforts. Thanks in large part to the dozen EPFL labs and research groups located on site, EPFL Middle East has produced 170 graduates, 12 PhD theses, more than 200 scientific publications, and just as many conferences. The opening of the campus came hand-in-hand with the introduction of a Master's program in energy management and sustainability, directed by Prof. Maher Kayal. This Lausanne-based program has positioned EPFL as a major player in the energy transition, both in Europe and abroad. Master's students have had the opportunity to gain hands-on experience through internships and projects on energy and sustainability topics in the UAE.
The campus has also served as a pioneer in the field of sustainable development: it helped build to the first Minergie-certified building in the Middle East, the Swiss International Scientific School in Dubai. What's more, the campus' initiatives have led to a plan to cut CO2 emissions by more than 400,000 tons/yr, with an initial 50,000 tons/yr reduction already achieved in 2020.
Over 180 jobs created
Through a collaboration between the Master's program and the UAE branch of the Centre Suisse d'Électronique et de Microtechnique (CSEM), Enerwhere was founded in 2012 and has since become one of the leading providers of portable off-grid solar energy systems in the Middle East and Africa. "We estimate that to date, our campus in Ras Al Khaimah has created over 150 jobs in the region and about 30 in Switzerland," says Dean Vigliotti.
In 2017, the Swiss Business Council of Abu Dhabi named Dean Vigliotti and the then-UAE Minister of Economy Sultan bin Saeed Al Mansouri its 2017 Business Personalities of the Year in honor of their positive economic contributions.
A lasting impact
EPFL's presence in Ras Al Khaimah has helped forge close, lasting ties between Switzerland and the UAE. In September 2021, the UAE's Minister of Education Hussain bin Ibrahim Al Hammadi paid a courtesy visit to Switzerland's then-President Guy Parmelin, which was followed by a discussion at EPFL. The UAE government and EPFL mutually decided not to renew their partnership agreement. "We've reached the end of the first cycle. To keep the campus going, we would need a different funding model and significant investment," explains Dean Vigliotti. The campus will close, but there will still be plenty of opportunities for UAE researchers to collaborate with EPFL.
An international tradition
EPFL's first international campus dates back to 1991 when EPFL and École Nationale Supérieure des Télécommunications (now Télécom Paris) jointly opened EURECOM, an engineering school and digital-science research center in Sophia Antipolis, near Antibes, France. EURECOM trains engineers from around the world in digital security and communications systems. EPFL's international footprint has since expanded, to the point where the School appointed a Head of International Affairs, Olivier Küttel, in 2012. EPFL believes there are countless ways to form partnerships with other countries, beyond opening campuses abroad.
---