EPFL and Jura Canton team up to promote science among young people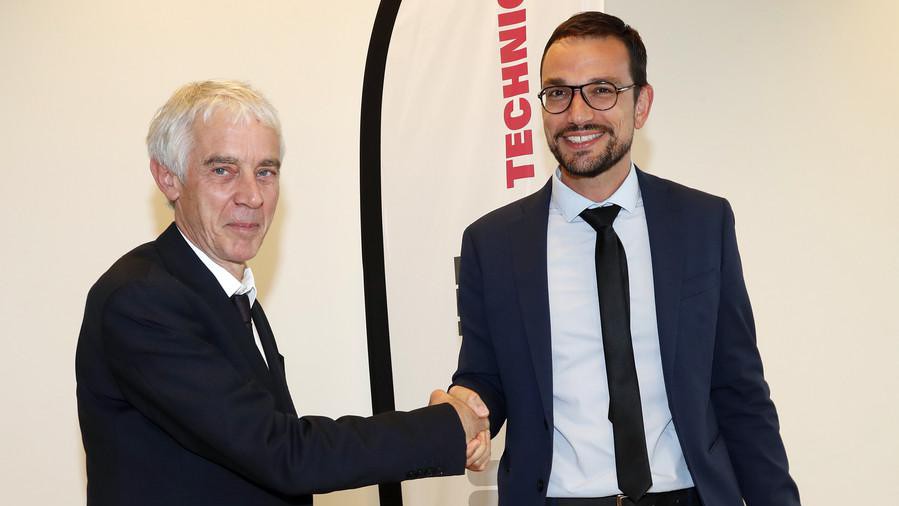 EPFL and the Department of Education, Culture and Sports for Jura Canton have renewed their partnership until 2022. The goal is to encourage young people to consider careers in scientific and technical fields.

EPFL President Martin Vetterli and Martial Courtet, the Minister of Education, Culture and Sports for Jura Canton, have just signed an agreement renewing this partnership, which dates back to 2009.
The goal of this alliance is to promote the sciences among young people and to enhance the role and status of scientific and technical fields in Jura schools. This will be done by, for example, giving annual workshops on computers and robotics and holding science-oriented workshops tailored specifically to high-school students.
The agreement will also enable Jura Canton to draw on EPFL's knowledge, technical support and network of contacts for teaching scientific and technical subjects. High-school teachers of math, physics, chemistry, biology and computer science will be able to participate in seminars. A key aim of the partnership is to promote careers in these fields – especially among girls – and the equal-opportunity offices of EPFL and Jura Canton have joint initiatives planned in this area.
At a meeting today, Professor Vetterli and the Jura cantonal government sketched out potential joint programs in research, development and education. They also discussed possible partnerships with Jura businesses and R&D centers.
Professor Vetterli ended the day with a talk on teaching and innovation in the digital age, which was attended by teachers, entrepreneurs and students.
---