Entrepreneurship Training for 18 young scientists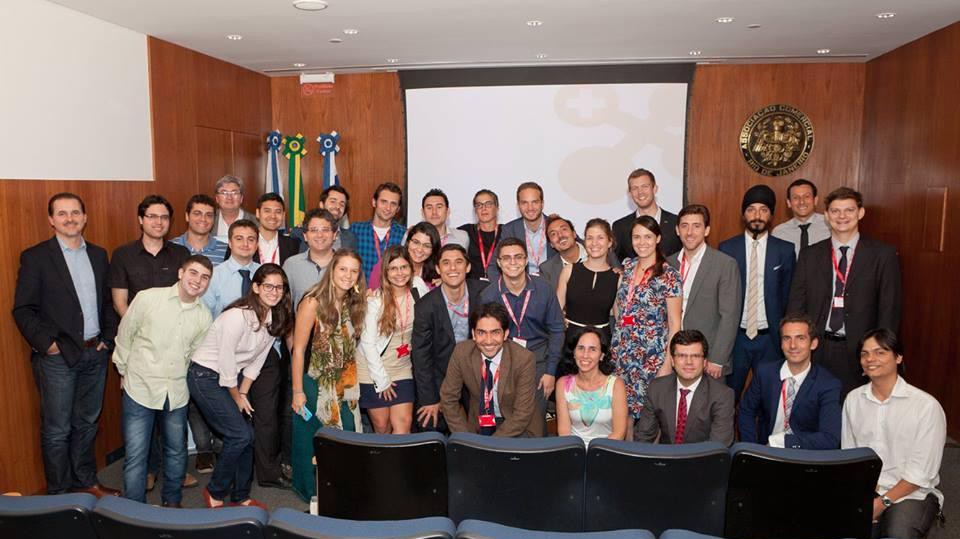 Based on an initiative of the EPFL Leading House - the Academia Industry Training (AIT) -, swissnex Brazil welcomed 10 Swiss and 8 Brazilian researchers in Rio de Janeiro, to give them a crosscut through entrepreneurship in general, and possibilities in Brazil in particular.

Scientists with high-level applied research with applicability in the market and belonged to one of the four areas of health, IT, urban research and/or sustainability, were selected to participate. All four categories were well represented among the participants.
The one week-long program aimed to give a strong introduction to entrepreneurship featuring workshops in business plan writing, market entry scenarios, funding strategy and pitching classes. It also aimed to give a deep understanding of the Brazilian market by visiting institutions in Rio, like the technological park or a gathering with Swiss and Brazilian entrepreneurs, who gave tips and shared their key lessons.
Participants got plenty of opportunities to network and to meet with locals with similar interests, to provide the broadest possible insight and give a first real taste on entrepreneurship in Brazil. A 10-week acceleration and mentoring program with PUC-Gênesis - one of the world best incubators – was implemented, and researchers were put in contact with business students for an optimized collaboration and knowledge transfer to facilitate entry into the Brazilian market.
This is what some of the participants had to say about the camp:
"The AIT programme Brazil was a game changer for me. Having the opportunity to interact and create connections with upcoming and established leaders in various fields opened my mind to possibilities I never considered before. The advice, mentoring and knowledge transfer was invaluable and will never be forgotten. Before the programme the path to success was hazy and ill defined. After the programme the fog has begun to clear."
"AIT was a great opportunity to validate our business model and product prototypes in a different and more diverse market than Switzerland. The camp allowed us to strengthen our market and business knowledge and find potential partners and investors."
"This AIT Program was the fastest and most insightful way of discovering the Brazilian cultural idiosyncrasies and business opportunities! The testimonials of the speakers and entrepreneurs were extremely valuable and very well selected!"
---
---