Emad Oveisi receives the Rodolphe and Renée Haenny Prize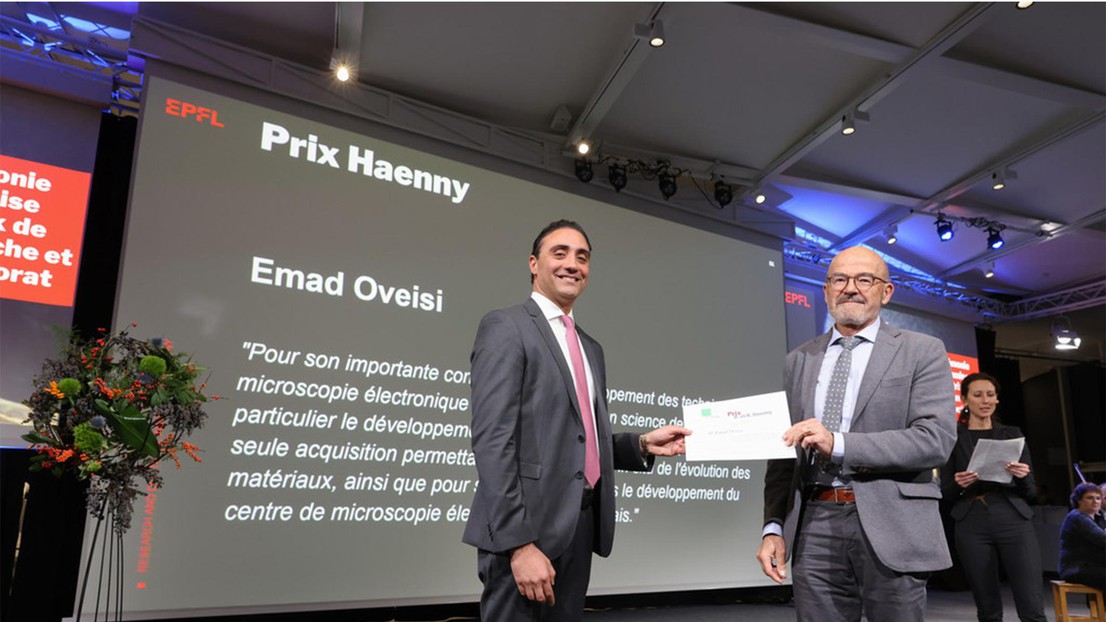 The Rodolphe and Renée Haenny Foundation awarded its prize to Dr. Emad Oveisi, research and teaching associate at the Interdisciplinary Centre for Electron Microscopy of the School of Engineering.

Emad Oveisi was selected for his important contribution to the development of electron microscopy techniques for research in materials science, in particular the development of electron tomography from a single acquisition allowing in situ observations of materials evolution. The success of his research activity is demonstrated by his numerous and well-cited publications. But this prize also recognizes his strong commitment to teaching and transmission of his experience to students through user trainings at the Electron Microscopy Center of EPFL (CIME), supervision of PhD and master projects. His responsibility of the electron microscopy equipment and services of EPFL-Valais in Sion also shows his dedication to the materials community.
The Rodolphe and Renée Haenny Prize aims to reward a senior researcher, with several years of professional experience, for his/her important contribution to the teaching/training in science and engineering of materials in Switzerland, or for his/her innovative and high-level research in material sciences, containing a fundamental and interdisciplinary component.
The Foundation aims to support metallurgy and materials science students and to award scientists, educators and engineers from EPFL or the University of Lausanne. The Rodolphe and Renée Haenny Prize distinguishes highly original work in metallurgy and materials science with a fundamental and interdisciplinary component and/or specific actions with respect to the promotion and education of students in materials science and engineering.
The Award Ceremony took place on November 14, 2022.
---