EDRS best PhD thesis award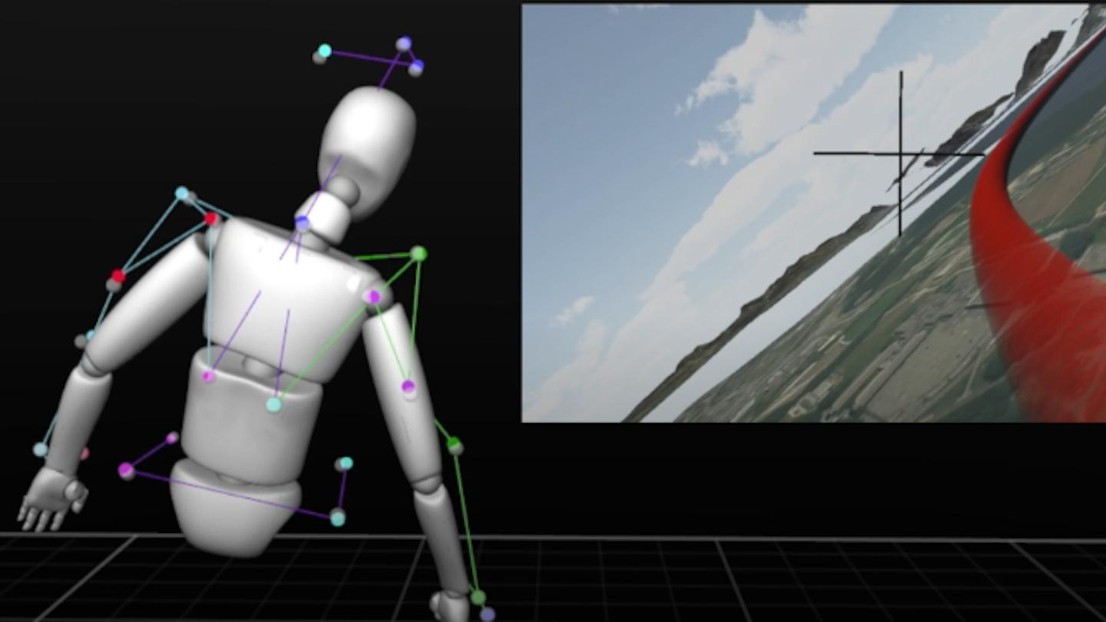 The 2021 best PhD thesis award by the EPFL doctoral program in Robotics, Control and Intelligent Systems goes to former LIS student Matteo Macchini.

Matteo Macchni graduated at LIS in 2021 with a PhD thesis on Personalized Body-Machine Interfaces for Advanced Human-Robot Interaction. The proposed method is capable of automatically extracting patterns of body motion from a human and translating them into control command for non-anthropomorphic robots. Matteo validated his method with several human subjects controlling diverse drone types, robotic manipulators, and even a swarm of drones. Congratulations Dr. Macchini!
Funding
The project was funded by the Swiss National Science Foundation through the program NCCR Robotics and by the H202 European Project Aerial Core
References
M. Macchini (PhD) / D. Floreano (Thesis Dir.)  Personalized Body-Machine Interfaces for Advanced Human-Robot Interaction, Lausanne, EPFL, 2021
---
---