Discover digital humanities at the EPFL Open Days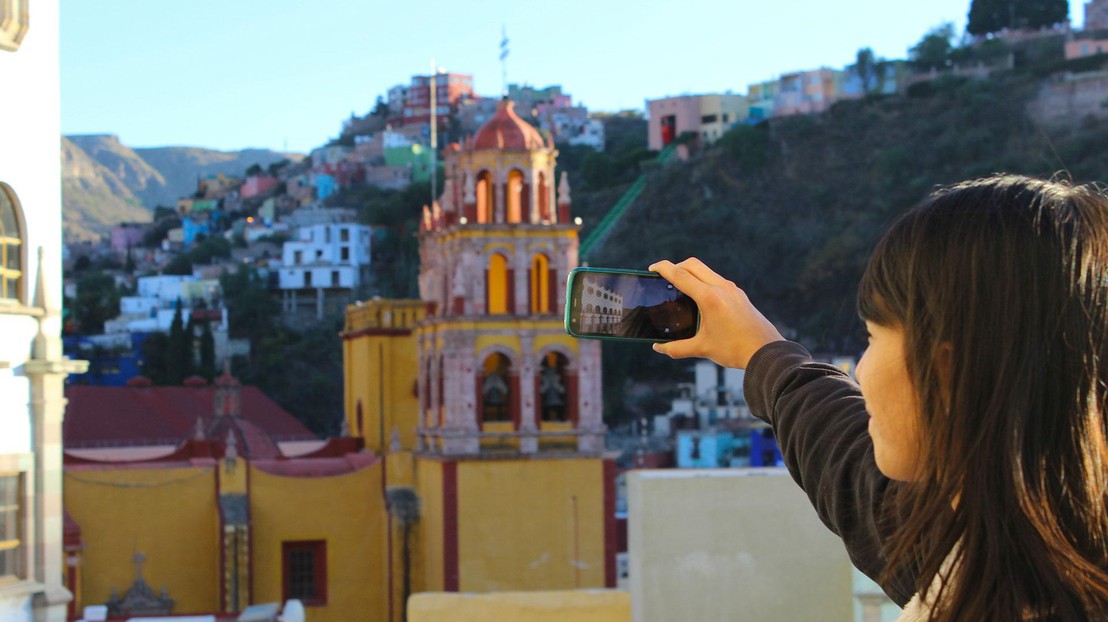 At EPFL's 50th anniversary Open Days event, the College of Humanities (CDH) will feature an array of interactive digital humanities exhibits and activities for all ages.

What:
Showcase of CDH research in the digital humanities for a broad audience.
Why:
If you're not sure what digital humanities are, you're not alone! It's a broad term used to describe a rapidly growing area of research, which applies data science, machine learning and other technologies to the study of art, history, the social sciences, culture and much more. The CDH exhibits will offer a look at this exciting research area and the possibilities for science and society.
When:
Saturday, September 14th to Sunday, September 15th
Where:
EPFL Campus, ArtLab
DataSquare

The evolution of meeting in Europe

Join digital humanities researcher Jessica Pidoux in an exploration of her research on dating apps and the technology behind "matching". Visitors will be able to explore data collected by meeting apps as well as algorithmic quantification methods. A science fiction story on the future of meeting will be presented as part of a project by Joanna Joho from the Geneva School of Art and Design.
SenseCityVity: Understanding our perception of cities

This presentation by CDH Digital Humanities Institute (DHI) and IDIAP professor Daniel Gatica-Perez will introduce "SenseCityVity": a mobile crowdsourcing framework that allows users to collect photos and videos of their cities and analyze them using artificial intelligence. The system aims to engage youth in reflecting and acting on urban issues with educational, social and economic implications.
Reconfiguring comics in the digital age

Comics are an essential part of European cultural heritage. School of Computer and Communication Sciences (IC) scientist Mathieu Salzman, IC professor Sabine Süsstrunk, and University of Lausanne (UNIL) professor Raphaël Barroni will present a project that uses visual computing technology to make converting comics to digital formats easier.
Scientific instruments in action
How did people take precise measurements before electronics? Experts from the CDH Laboratory for the History of Science and Technology (LHST) and Geneva's Museum of the History of Science will demonstrate and explain scientific experiments live, from measuring sound to testing electromagnetism. They will also demonstrate historical instruments from the EPFL-UNIL Scientific Instruments Collection.
Love Songs from the Ruin: Ustad Sarahang and the art of Kabul ghazal

How can we preserve intangible world heritage in the digital age? This is the research focus of Mathieu Clavel, a master's student in the EPFL Lab for Experimental Museology (EM+). He will show visitors how digital audio data and an augmented musical archive can be used to create an immersive experience of ghazal, a traditional musical art form of Afghanistan.
Music and the brain: playing with sound

Researchers from the CDH Digital and Cognitive Musicology Lab (DCML), led by Martin Rohrmeier, will demonstrate how the human brain perceives and processes music. Visitors will be able to participate in a gamified scenario, in which they can test their abilities to discriminate, rate and react to different pitches, rhythms, and musical sequences.

Venice Time Machine

Join DHI professor Frederic Kaplan in discovering the Venice Time Machine project: a pioneering international digital humanities program launched by EPFL and the University Ca'Foscari of Venice in 2012. It aims to use computing technologies to better understand and preserve cultural heritage through the construction of a multidimensional model of Venice over more than 1000 years.
How and why learn to transform cultural, artistic, historical and social data using computer science? Find out by discovering EPFL's master's program in digital humanities.
Other CDH events at the EPFL Open DaysRoundtable debate on AI (in French):
EPFL President Martin Vetterli will join experts from the school and French-speaking Switzerland for a
public roundtable discussion
on the topic: "Humanity, machine and data: what's the future of artificial intelligence?" on Sunday, 15 September from 11am -1pm at the
SwissTech Convention Center
. The dialogue will be followed by a concert featuring live music composed with the help of AI, as part of a student project in the IC/SV
Computational Neuroscience Laboratory
. 
"Behind the Scenes" at EPFL
:
Student-led photo exhibition at the Rolex Learning Center
The first buildings of EPFL
:
 This architectural exhibition will give visitors a look at 20th-century Swiss architecture, including the evolution of EPFL's campus in Ecublens. Guided tours will be given at the
CM building
 on Saturday and Sunday at 3pm and at 4pm.
Industrial & Graphic Design exhibition
:
This exhibition showcases design work created by EPFL students who have taken classes offered by Lausanne's ECAL School of Art in the CDH Social and Human Sciences (SHS) program.
---
Author:
Celia Luterbacher
---