De nombreuses normes suisses et internationales à votre disposition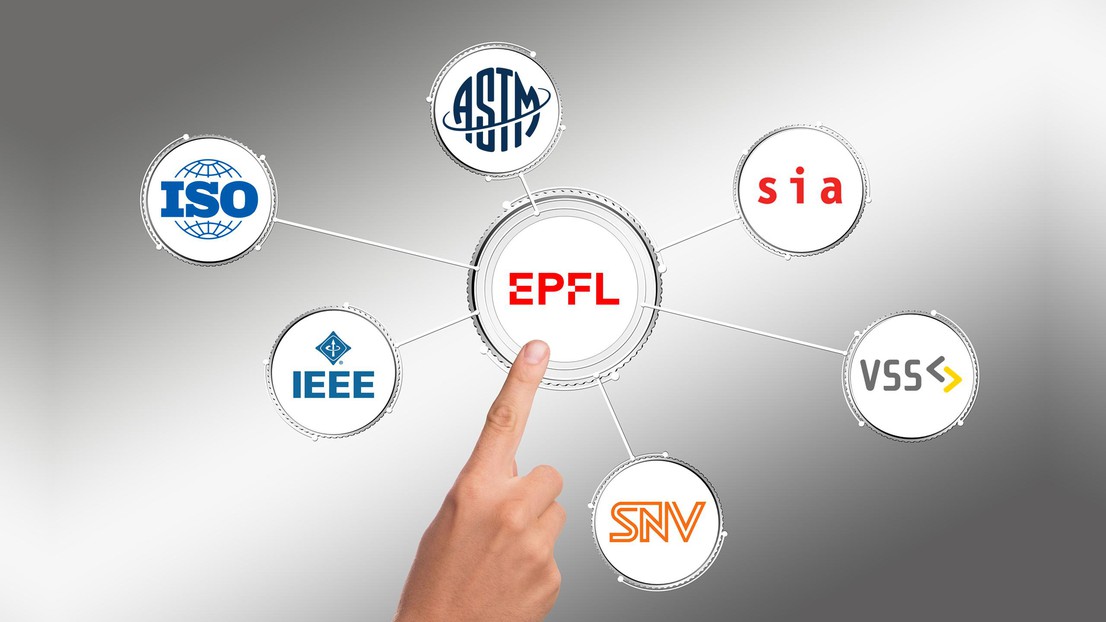 Pour répondre à vos besoins de normes, la Bibliothèque vous propose un vaste choix de normes suisses et internationales aux formats imprimé et électronique.

Normes suisses :
SIA (Société Suisse des Ingénieurs et des Architectes)
VSS (Association suisse des professionnels de la route et des transports)
SNV (Association Suisse de Normalisation)
Normes internationales :
ISO (Organisation internationale de normalisation)
ASTM (Société américaine pour les essais des matériaux)
IEEE (Institute of Electrical and Electronics Engineers)
Les conditions d'accès et d'utilisation des normes sont détaillées sur https://go.epfl.ch/normes.
D'autres normes, sont également disponibles au format imprimé. Vous les trouverez directement dans le catalogue BEAST : https://go.epfl.ch/beast
En cas de questions, ou si vous ne trouvez pas la norme que vous cherchez, n'hésitez pas à nous contacter : [email protected].
---
---