CYBER-DEFENCE FELLOWSHIPS: Anita Mezzetti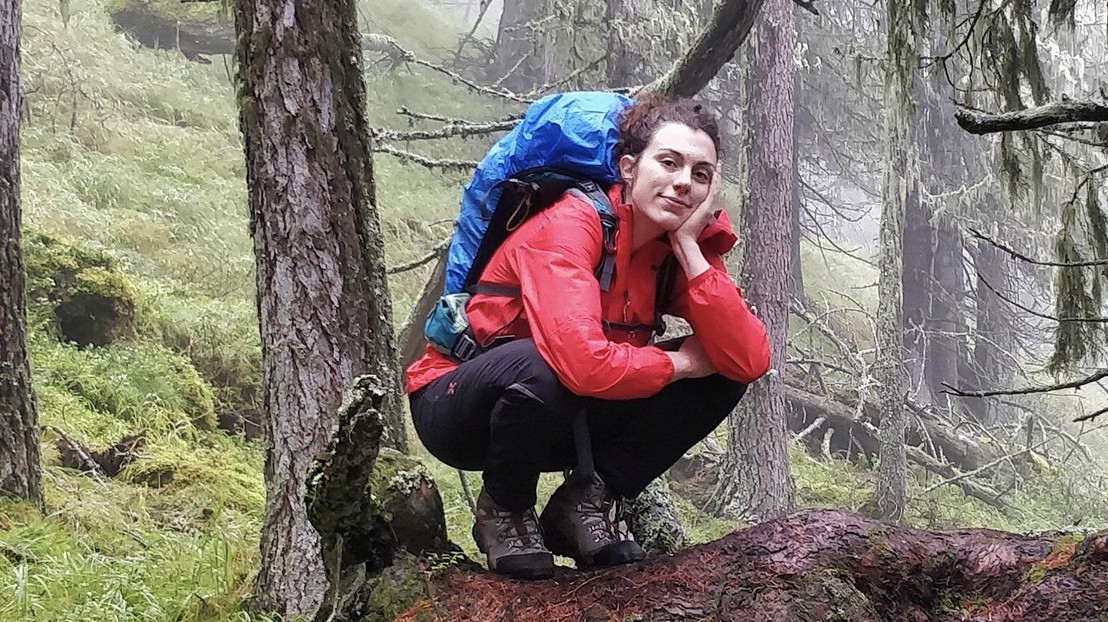 To promote research and education in cyber-defence, EPFL and the Cyber-Defence (CYD) Campus launched in 2020 the rolling call for Master Thesis Fellowships – A Talent Program for Cyber-Defence Research. In December 2020, the CYD evaluation committee announced the recipient of the second CYD Master Thesis Fellowship.

This month we will introduce you to Anita Mezzetti, the recipient of the second CYD Master Thesis Fellowship. Anita is in the second year of her Master studies in Financial Engineering in the Management of Technology and Entrepreneurship Institute at EPFL.
How did you find out about the CYD Fellowships and what motivated you to apply?
I had known for a long time about the existence of the cyber-defence research institute at the EPFL Innovation Park. However, I started paying attention to their research topics and possibilities for collaboration only after a friend started an internship there. He was very excited about the projects and the structure of the organization. His experience motivated me to explore potential synergies between my research interest and the ongoing projects of the Cyber-Defence (CYD) Campus. I recognised that it was a good match, and therefore I submitted my application for the Cyber-Defence Master Thesis Fellowship.
What is your CYD Fellowship project about?
At the CYD Campus, I am working to help investors to forecast the main players in the field of technology innovation using network theory, stochastic calculus, and machine learning.
In particular, the goal of the project is to provide a time-related bipartite network, composed of technologies and organisations. We are investigating which entities are shaping the cyber-security market and studying optimal investment strategies for selecting the most interesting entities for investment. Adapting the well-known PageRank algorithm and more recent centrality measures, we aim to classify new companies and new technologies in order to help venture capital firms to invest consciously. In the upcoming months, we will focus on how to predict the bipartite network and on the development of new technologies based on the investors' decisions.
My objective is to complete this fellowship with a good thesis, which can have concrete applications for armasuisse and other investors!
What are the advantages of conducting your master thesis project at the CYD Campus?
I really like the fact that my project is part of a broader project. I can collaborate with other people while also having the opportunity to contribute with concrete additions to the project. This is nice because it makes me feel that I am a valuable member of the team, and at the same time, I have the opportunity to maintain close contacts with other interns and researchers.
In addition, this fellowship is quite a prestigious award, which includes a living allowance, as well as research funding. This is quite uncommon for a master thesis.
Did you dream as a child of working in cyber-defence?
I would say not really. When I was a child, every two months, I had a new dream profession. Thus, it is hard to remember all the professions I wanted to pursue. My interest in cyber-defence arose unexpectedly. I am pursuing a Master in Financial Engineering. Cyber-defence topic is not the main focus of these studies. However, there are many opportunities and interesting ways of using applied mathematics in the field of cyber-defence.
What is driving you to pursue research in cyber-defence?
As mentioned, cyber-defence is not the most obvious field of application of Financial Engineering. Nevertheless, cyber-defence is not only about hackers and computer science but also involves many topics, like mathematics and finance. As a matter of fact, I believe that there is a sort of parallelism between financial mathematics and cyber-defence. In both cases, risk is the main concern: it is the factor that has to be modelled, and the focus on rare events is equally important for both fields. Moreover, they both are extremely fast-paced environments, which require both proactivity and prompt responses.
What is the most important lesson you have learned in your scientific career so far?
I am still a master student. Thus, this stage is still the beginning of my research career. However, I believe that the most important lesson I have learned so far is that often the research we want to conduct starts from interdisciplinarity. What we study or what we investigate can lead to many applications we have not thought about initially. Therefore, I am grateful that my university journey has been allowing me to push myself to investigate this matter. For instance, I am now trying to give the point of view of a financial engineer in the cyber-security field.
What are you most proud of in your career to date?
I would say that I am not proud of a specific achievement, but of a general mindset I acquired during my journey. As I have mentioned before, my background relies on multidisciplinarity. This is very useful because I have been studying different fields, and this has given me the opportunity to use different points of view. However, sometimes, it also scares me because I feel lost: the application of knowledge across various fields often makes us face issues for which we are not familiar. Thus, I am really proud of the fact that, even if sometimes there are obstacles, I continue to pursue my goals, because I think this is a good way to bring value.
Outside the lab, what do you enjoy doing most?
I grew up in the in the middle of Italian Alps, as my parents are mountaineering instructors. Therefore, I feel at home when I am up in the mountains, and I try to practice this as much as possible. I love both climbing and hiking, and – I must admit – I am quite lucky for ending up being in Switzerland! Moreover, I am a voracious reader (since I have finished my exams!) of books of different kinds and themes. Apart from reading itself, I also like to stay up to date with the latest news in the publishing industry.
What are your expectations about the CYD Fellowships?
I expect to be challenged by this fellowship. I guess I will face many issues, which I am looking forward to resolving, and I am pretty sure I will need to think out of the box. Considering that my project is at the intersection of mathematics, computer science, and technology management, sometimes it is hard to find a good balance between the three subjects. This is the main challenge I am currently facing. I hope, however, that I will learn to manage both interdisciplinary projects and large projects that need to be broken down into smaller pieces.
Could you share some tips with future applicants who are considering applying for the CYD Fellowships?
I suggest reading the available list of master thesis projects and trying to understand whether your background, even if it is not strictly related to cyber-defence, can be fitting. The best way to do so is to contact the researchers working at the CYD Campus, but also the fellows and interns, including myself!
---