Crossed views on Ivorian-Swiss scientific collaborations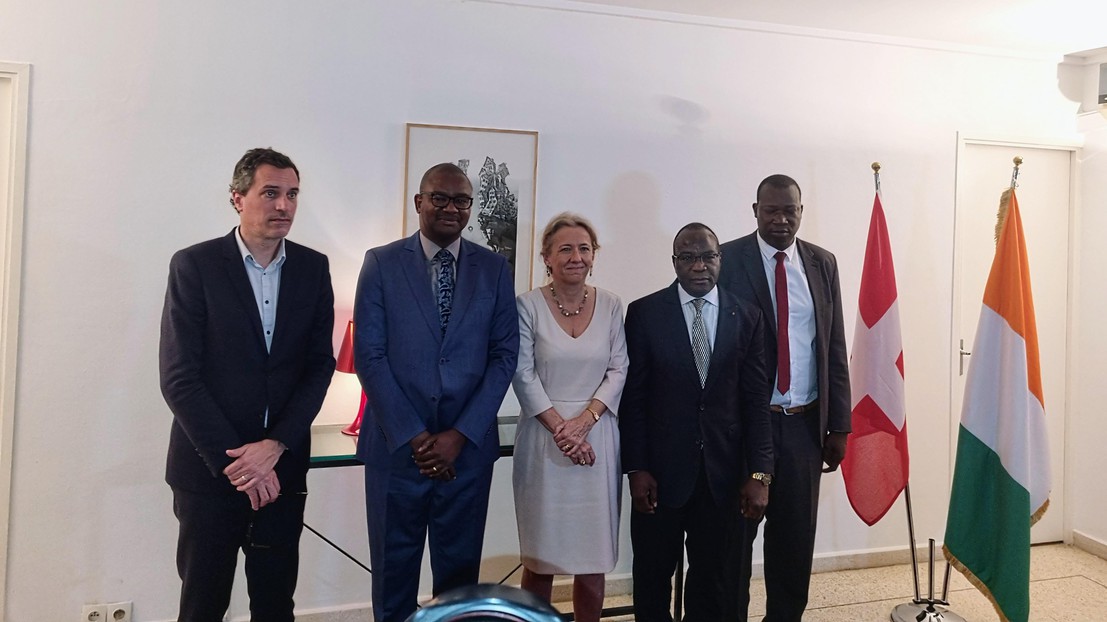 This week, a delegation from the EPFL EXAF Centre was in Côte d'Ivoire for five different projects. The highlight of this week was the presentation of the activities of the Centre, on Thursday 16 March, during an event organised in the residence of Her Excellency the Swiss Ambassador to Côte d'Ivoire.

Although scientists are sometimes reproached for staying in their towers, this criticism cannot be addressed to the teams of the EPFL EXAF Centre when they are in Côte d'Ivoire. In fact, our Centre collaborates on very practical project with almost all the academic institutions of the country.
These collaborations were extensively described by Dr Jérôme Chenal, Director of EXAF. Indeed, the Ambassador Lugon-Moulin invited him to present the research and training projects managed by the Centre in Côte d'Ivoire. Among others, he presented the EXAF initiative, jointly implemented with the Mohammed VI Polytechnic University in Morocco. This initiative has 3 axes, 2 of which are represented in Côte d'Ivoire. Thus, the University of Nangui Abrogoua has benefited from the installation of a recording studio and from e-learning trainings for technicians and teachers. Their diplomas were awarded this week at a ceremony attended by the Ambassador.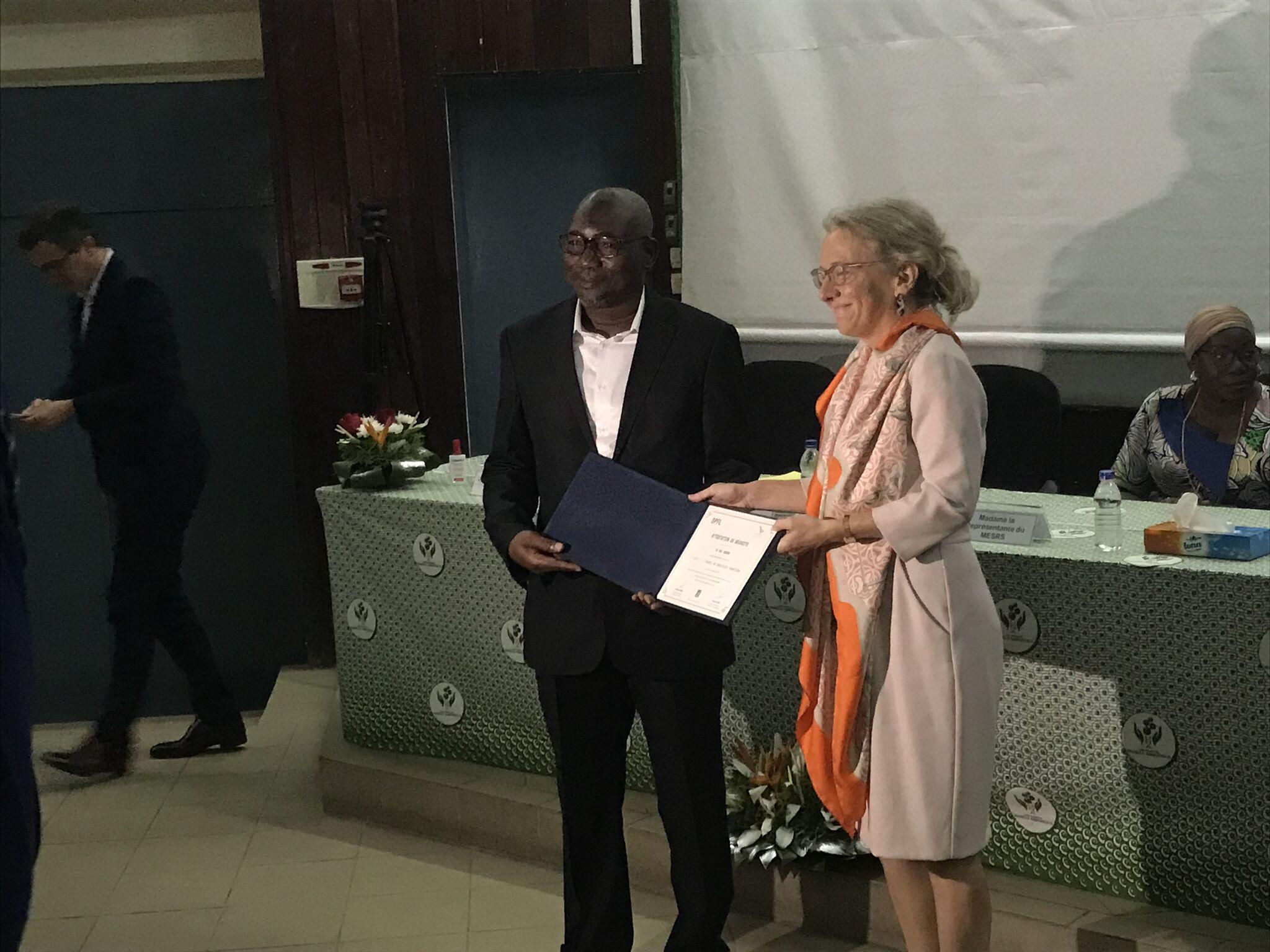 The 100 PhDs for Africa programme is another major axis of the EXAF initiative. It aims to finance science and engineering graduates, who wish to complete a PhD in an African academic institution. Ms. Lou Tinan Ange-Laetitia Tra, a doctoral student who is a beneficiary of this programme, is currently completing her thesis at the Centre Suisse de Recherches Scientifiques en Côte d'Ivoire and at the Université Félix-Houphouët-Boigny, under the supervision of Professor Kouassi Dongo. This Ivorian-Swiss event also served as a reminder that the second call for projects of this programme is currently open. Students interested in applying have until 18 April to do so.
Then, several speakers presented other Ivorian-Swiss collaborative projects, for instance under the auspices of the Swiss Research Centre in Côte d'Ivoire. A representative of the Ministry of Higher Education and Scientific Research concluded the event by recalling the excellent relations and scientific collaborations that prevail between Switzerland and Côte d'Ivoire.
A cocktail party hosted by the embassy brought together all the participants in the event. The numerous discussions that followed were extremely fruitful and will certainly help to strengthen the links between the EPFL, as well as other Swiss universities, and Ivorian universities. The EXAF Centre reiterates its warm thanks to the Swiss Ambassador to Côte d'Ivoire, Her Excellency Ms. Lugon Moulin, and to her first collaborator, Mr. Léo Trembley.
---