Corinna Frank awarded by the Société Académique du Valais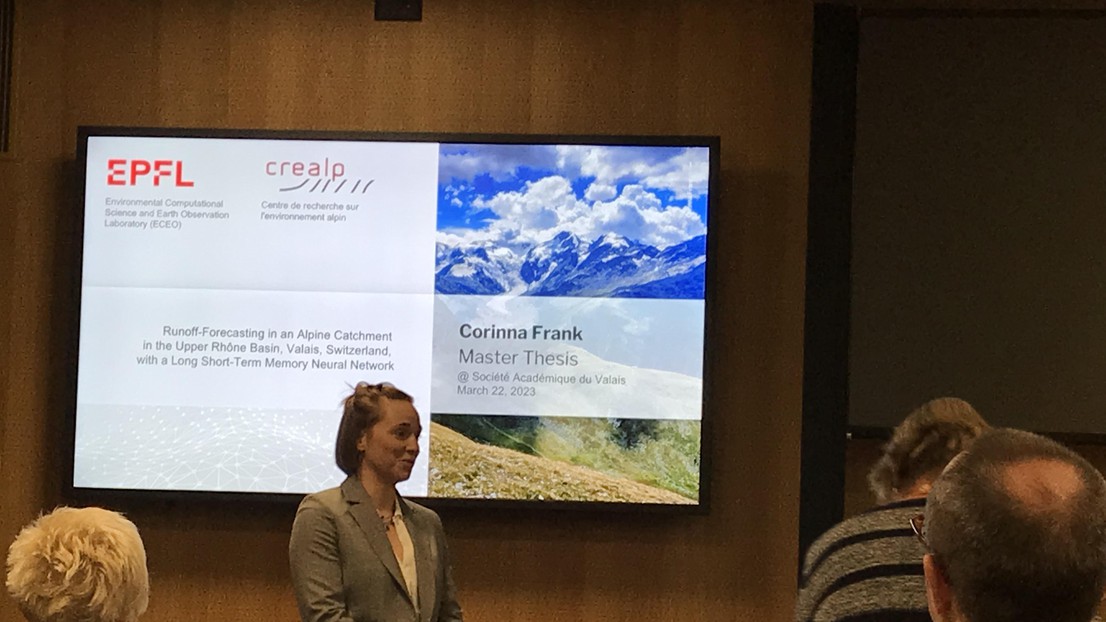 ECEO master student Corinna Frank was awarded one of the three academic prizes 2023 by the Société Académique du Valais!

River runoff is an important factor in mountain hydrology. Sudden unexpected changes can lead to flood, which can in turn lead to important damages and environmental risks. The runoff in alpine streams is monitored by network of water gauges and modeled thanks to process-based models, like the MINERVE model run by the CREALP, partner of the project.
In her thesis, Corinna Frank developed an emulator for prediction of river runoff based on artificial neural networks. Thanks to the long time series recorded by monitoring networks in Valais, she developed a data driven approach, based on the Long Short Term Memory neural network (LSTMs), which can predict river runoff on a 72-hours horizon and improve on the MINERVE results.
She tested her approach in two catchments in Eartern Wallis with remarkable results.
At ECEO and Crealp, we are super proud of the distinction given to her excellent work!
Funding
The thesis was hosted by the Centre de recherche sur l'environnement alpin (CREALP)
---
---