Congratulations to the winners of the 2019 best thesis prizes!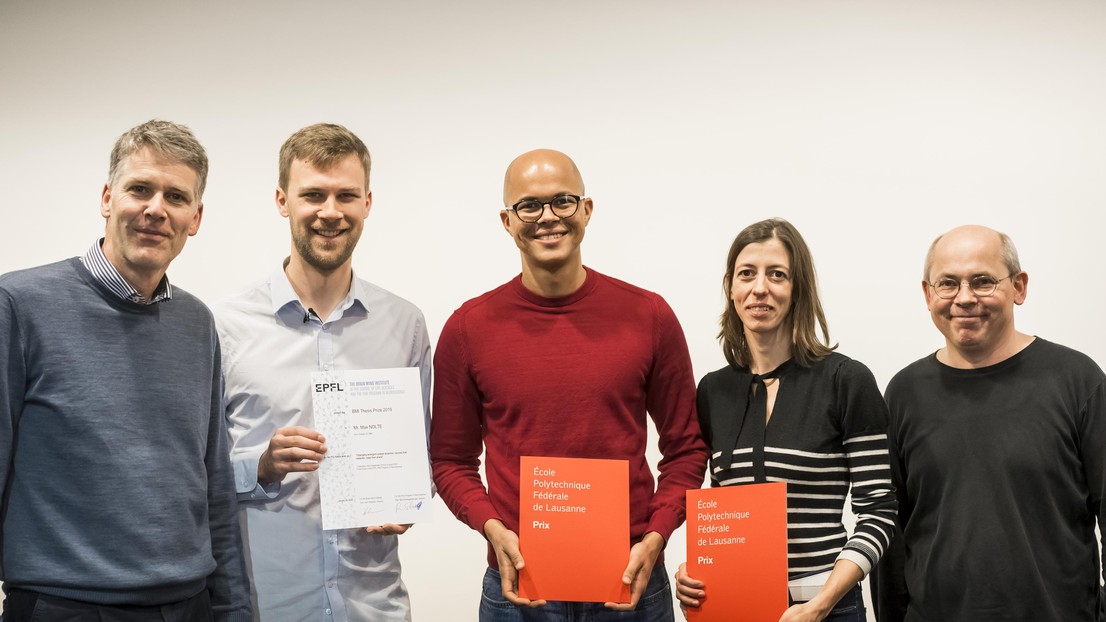 On Wednesday 29 January, three prizes were awarded for PhD theses in Neuroscience.

Max NOLTE received the BMI Thesis Prize for 'Untangling emergent cortical dynamics: neurons from networks, noise from chaos'. He performed the work in the EPFL Blue Brain Project under the direction of Henry Markram and Eilif Muller. The prize is awarded annually by the Brain Mind Institute and the Doctoral Program in Neuroscience (EDNE) to the student who has produced the best PhD thesis and made the most outstanding contribution in the field of neuroscience.
Camille LE GOFF-MIGNARDOT and Janir Nuno RAMOS ANTUNES DA CRUZ received the EPFL Thesis Distinction Prize in the PhD Program in Neuroscience (EDNE). Each year, a distinction is granted to a selection of very high quality theses for each of the EPFL Doctoral Programs, in order to highlight the doctoral candidates' research work and their scientific merit. 
---