Congratulations to Andrea Giunto!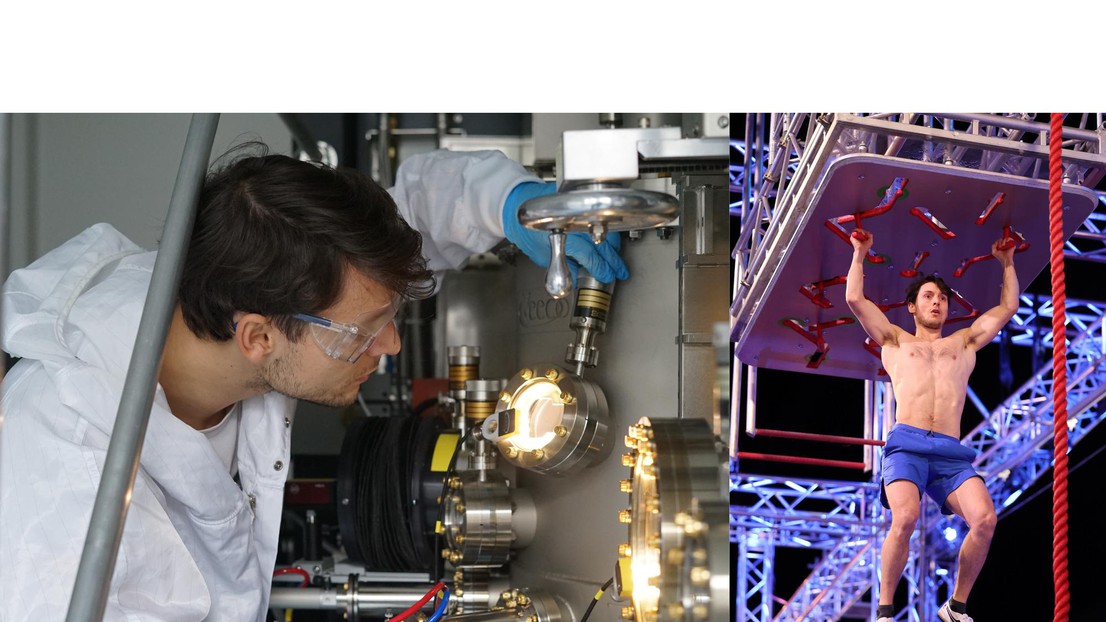 Congratulations to Andrea Giunto who strives for excellence in both science and sport!

Andrea is a doctoral student in the Materials Science and Engineering (EDMX) doctoral program where he is pursuing cutting-edge research on GeSn semiconductor and its implementation in short-wave infrared single-photon avalanche photodetectors for automotive vision systems. But that's not all. He is also an excellent sportsman, who has just successfully qualified for the finals of Ninja Warrior (The Hero's Journey) 2023, an obstacle course that is considered impassable.
He must not only beat his competitors but also the time to get through the obstacles that become more and more complicated as the contest progresses.
Watch his victory in the semi-final here.
Andrea wants to show through his story that science and extra-professional activities can go hand in hand, even during a PhD. He believes that it is possible to have a healthy work-life balance during a PhD and wants to encourage students who are considering to embark on a doctorate.
"The PhD does allow you to have a balanced life and pursue your interests and passions outside of research. Of course, there will be periods of heavy workload and ups & downs, but for the most part, it's about managing your time, in and out of work. Research is a passion, but it shouldn't preclude other passions!"
Support him during the final on TF1 or on tf1.fr live on Saturday, 4 February at 21h10.
If you missed it, you can watch the replay on.mytf1.fr at any time.
Go Andrea! Go for it! We're with you!
---