Congratulation to David Schmid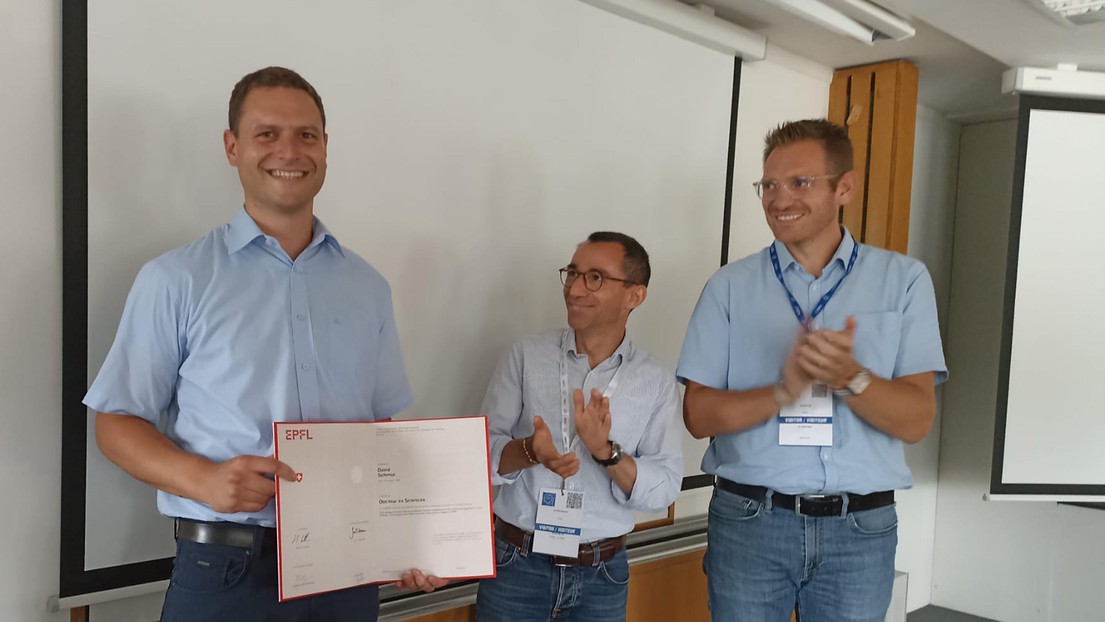 David Schmid successfully defended his PhD thesis entitled "Flow Boiling of Carbon Dioxide at Different Channel Orientations for the Thermal Management of Future Detector Technologies at the High-Luminosity Large Hadron Collider at CERN" on June 23rd 2022.

David investigated the two-phase flow phenomena of flow boiling Carbon Dioxide (CO2) at the European Organization for Nuclear Research (CERN) in Geneva under the supervision of Prof. Jürg Schiffmann from EPFL and Prof. Rémi REvellin from INSA Lyon. His work was embedded in a research program for the development of new refrigeration technologies with natural refrigerants for future High Energy Physics (HEP) experiments.
Carbon Dioxide (CO2) is known to have very beneficial thermophysical properties and therefore great potential to provide less detrimental solutions than commonly used synthetic working fluids. Furthermore, its non-toxicity, non-flammability and radiation hardness make it a particularly well suited candidate for the cooling systems of future accelerator and detector components in the underground facilities of CERN. Within the scope of his work, a dedicated test facility has been built in the laboratories of the Experimental Physics department and the Detector Technology group at CERN to better understand the flow boiling phenomena of CO2. With this unique test facility, pressure drop and heat transfer measurements have been carried out and flow pattern observations have been recorded. In total, a database of more than 3,500 data points has been compiled during the investigations. As a result, his studies provide more accurate prediction models for designing evaporative refrigeration cycles with CO2 and in general contribute to a better understanding of its flow boiling phenomena.
---
---