"Competing in ski mountaineering at the 2026 Olympics would be huge"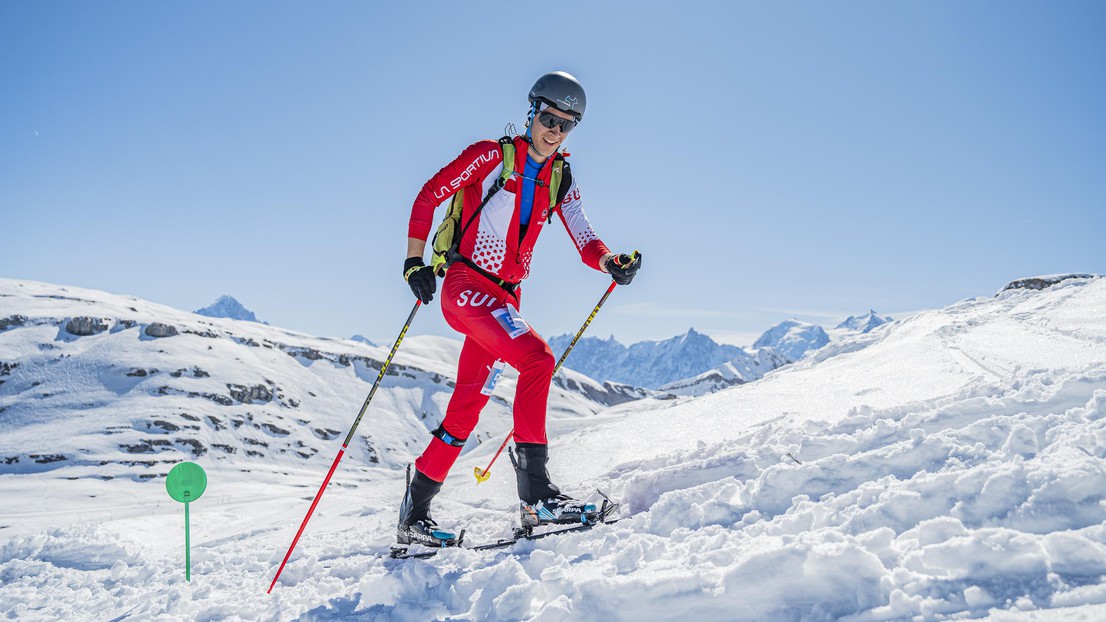 Matteo Favre, a Bachelor's student in EPFL's Section of Environmental Sciences and Engineering, is also a member of the Swiss ski mountaineering team. He's landed several podium finishes this season, including in the men's senior category.

Matteo Favre is an elite ski mountaineering (skimo) racer. The EPFL student, who hails from Valais, is a member of the Swiss national team and competes in international tournaments, pitting himself against the very best athletes in the sport. "This year, I moved up into the U23 category (for athletes aged 20–22 years)," says Favre, who now lives in Morges. "Despite being the youngest competitor in the division, I landed four podium finishes at the U23 level and one in the men's senior class, including two wins. It's been an amazing season!" In the end-of-season ranking, he finished second in the U23 Sprint division and sixth overall in the men's senior Sprint class.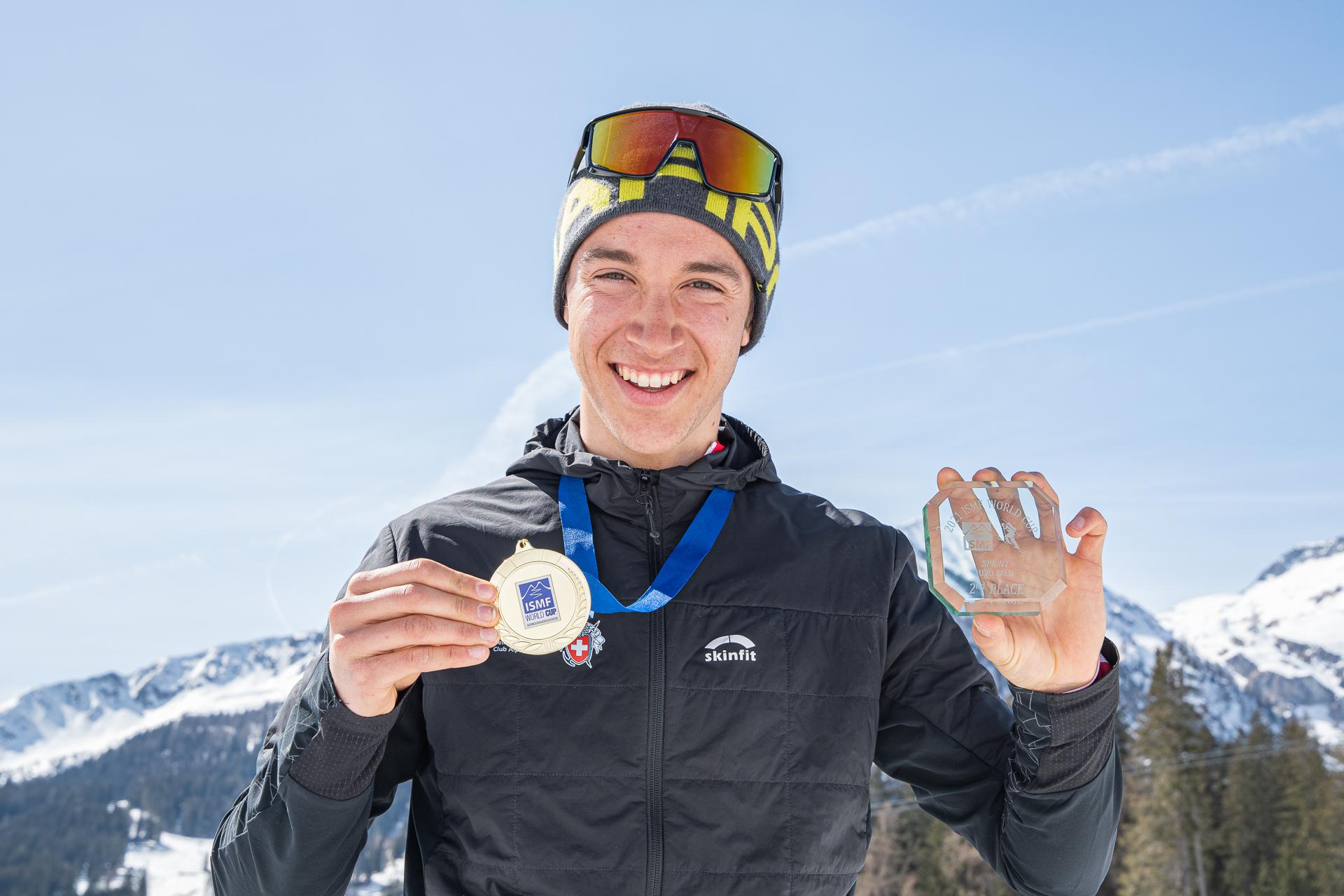 The Sprint, Favre's favorite skimo discipline, is an intense, four-minute mini-race that typically features an ascent on skins, another uphill section on foot with skis on the athlete's back, a second, more technical ascent on skins, and a final descent, with competitors skating to the finish line. In the Sprint, smooth transitions between sections are absolutely critical.
The best-known skimo discipline is the Individual race, which lasts for around two hours and involves a series of off-piste ascents and descents, with an average elevation gain of 1,800 meters over the length of the course. The competing demands of high-level competition and academic study mean that Favre doesn't have enough time to train for the longer format these days.
Juggling study and elite sports
Favre currently trains for around 15 hours each week. "After finishing my classes for the day, I typically do a two-hour run or bike ride, and then I have to study and make dinner," he says. "It all makes for very long days!" Each weekend, he grabs his skis and heads out into the mountains in Valais to practice the technical aspects of the sport.
Keeping to such a packed schedule takes a lot of discipline and motivation. "During competitions, I try to attend classes virtually when I can," he says. "But with team training and races, it's not always possible. Last semester, I was able to catch up on recordings of classes I'd missed. That was really helpful." Favre, who's studying for a Bachelor's degree in Environmental Sciences and Engineering, wasn't able to stagger his classes in his first year. But going forward, he hopes to free up some time in his schedule and, ultimately, complete his degree in four years instead of three.
A passion for the mountains
Favre sees his studies at EPFL's School of Architecture, Civil and Environmental Engineering (ENAC) as an opportunity to deepen his theoretical and practical understanding of his favorite subject, the environment, and land-use management in particular. When he's out competing, he's in contact with nature – something he hopes to carry forward into his career. "It's still too early to be thinking about these things, but I could definitely see myself doing a job that involves working with snow, mountains and glaciers – while they still exist," he says. "I've watched them change over time and, I have to say, I'm a bit scared about the future. Perhaps I could become a glaciologist, so I could study them and help preserve them."
On the sporting front, Favre's goal is to compete in the 2026 Winter Olympics in Milan and Cortina. "It's constantly there, in the back of my mind," he admits. "Skimo is making its debut at the games as a demonstration sport. Competing in ski mountaineering at the 2026 Olympics would be huge!"




---