Christoph Frei to Head the World Energy Council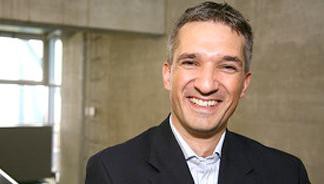 For the first time ever, a Swiss national is taking up the position of Secretary General of the World Energy Council (WEC). A Professor at the EPFL Energy Systems Management Chair, over the past eight years Christoph Frei has concurrently been working at the World Economic Forum as Senior Director for energy security, anticorruption and climate change.

Although the 40-year-old scientist is now moving to London, he will keep a part-time position at the EPFL. He will also become personal adviser to EPFL President Patrick Aebischer. Christoph Frei has set himself the primary objective of enhancing the WEC's image. Although the organisation was established almost 80 years ago and currently has members in some 100 countries, it remains relatively discreet. In the autumn, the Council plans to issue a rating of the various energy policies, to serve as decision support tool during the Copenhagen Climate Conference in December.
---