CHF 14 million of funding for all-terrain radiology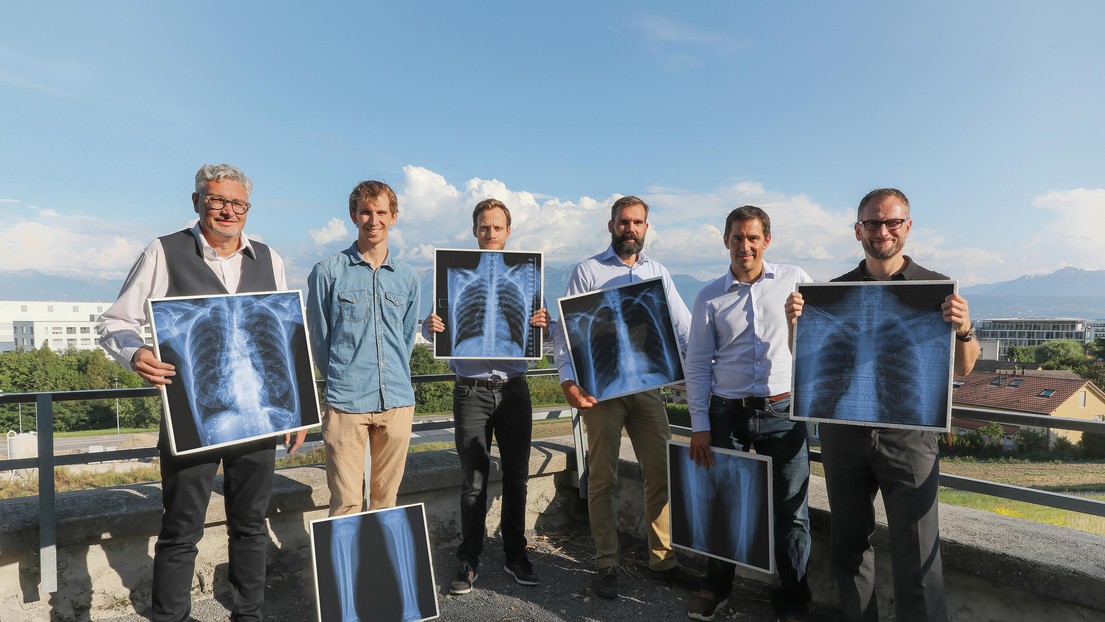 Pristem SA, a company spun off from EPFL's EssentialTech program, has raised CHF 14 million of new capital in a first round. The funding will enable it to put its prototype of a robust digital radiology system, appropriate for both industrialized and low income countries, into full-scale production.


Pristem SA has raised CHF 14 million of funding from a group of Swiss and African investors. Pristem was founded by Bertrand Klaiber, who is also its CEO, and is the first spin-off to emerge from the EssentialTech program run by the Ecole Polytechnique Fédérale de Lausanne (EPFL). This represents a major success for the program, which is based at EPFL's Cooperation and Development Center and which aims to develop essential technologies to combat poverty and vulnerability around the world. This successful first round is the result of an innovative and unique approach pioneered by the EssentialTech program: combining high-level technological development with innovative business models to meet fundamental human needs sustainably and on a large scale.
A world first: a radiology machine capable of operating in any location
According to the World Health Organization, two thirds of the world's population still have no access to medical imaging. This is especially problematic since it is an essential medical instrument, particularly for diagnosing tuberculosis and injuries resulting from road accidents, for example. At the same time, healthcare costs are surging all around the world, and medical imaging represents a significant proportion of those costs.
The technology devised through the EssentialTech program, which Pristem will bring to market in the next two years after recruiting specialist engineers, involves a digital radiology machine that is both robust and economical. The machine was designed to meet the needs of markets all around the world and combines both leading-edge technological solutions, meeting the highest standards of industrialized countries, with innovations allowing it to operate in low-income countries that normally lack the infrastructure for this type of technology.
The solution was also designed to achieve drastically lower total costs, in terms of the machine itself and all aspects of its life cycle (e.g., commissioning, maintenance and training).
A machine that brings together the best of Swiss and African research
More than 100 researchers, doctors, engineers, technicians and students from prestigious institutions in both Switzerland and Africa have worked on the project, which was initiated by the EssentialMed foundation and led by EPFL's EssentialTech program. Klaus Schönenberger, the EssentialTech program director, said: "I'm delighted to see the great enthusiasm for this project among the scientific, student and now investor communities. This shows that we share the same vision of universal access to essential technologies, particularly in the medical field."
The University of Applied Sciences and Arts, Western Switzerland (HES-SO) and its advanced engineering schools have worked closely with EPFL, complementing each other perfectly, to develop a pre-industrial prototype. The prototype will be presented to the public on 29 October in the presence of Swiss federal councilor Johann Schneider-Amman, in an event organized by HES-SO.
Major economic opportunities
The development of robust, sustainable and affordable solutions is a matter of great interest for all regions of the world. As Klaus Schönenberger explained: "I am particularly pleased that the start-up we spun out of the program has attracted Swiss and African investors, because this shows that it's possible to combine social impact with an attractive business model. Switzerland, with its technical and scientific skills, its quality-focused culture and its openness to the world, has what it takes to improve global access to essential technologies, and at the same time this is creating a whole new set of economic opportunities."
The EssentialTech program already has other projects under development, and this initial success is likely to be repeated as it seeks to address numerous other global problems.
---
---