CDH researchers explore "Making in China" in new book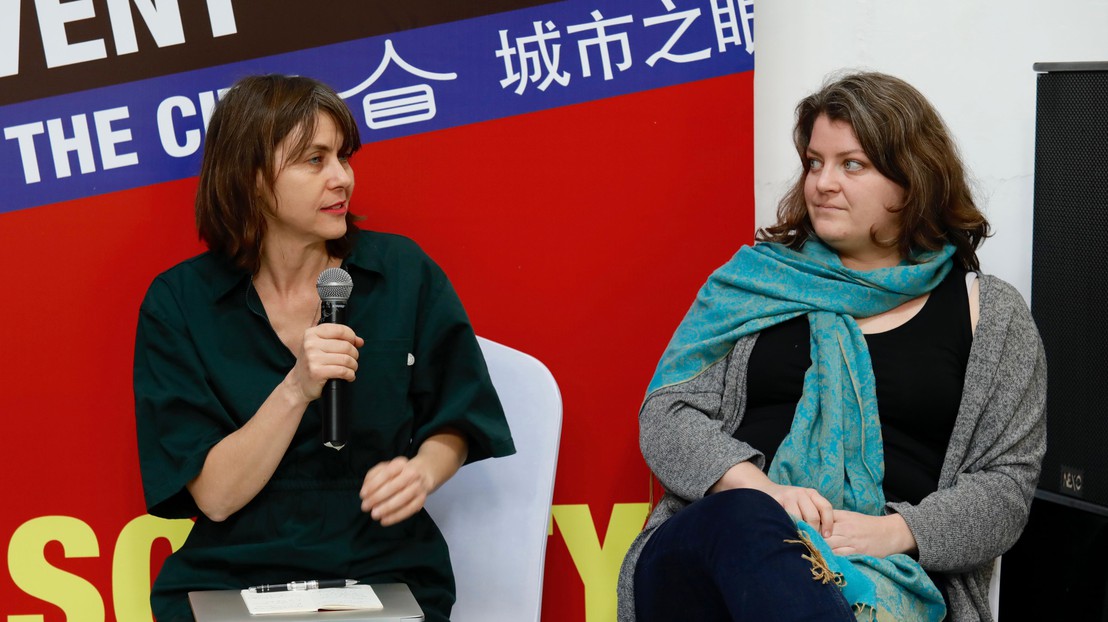 "Realtime: Making Digital China" is an accessible compendium of essays, articles, analyses, and art, all of which explore – from different disciplinary and epistemological angles – the rapid transformation of innovation practices and spaces in urban China.

Published by EPFL Press in January, "Realtime" is the work of College of Humanities (CDH) researchers Florence Graezer Bideau, Marc Laperrouza, Monique Bolli and Clément Renaud, as well as external contributors.
The book represents a culmination of the joint Swiss National Science Foundation-funded research project, "Makerspaces: politics and communities of innovation in contemporary China". However, the format transcends academic prose: each page of text is complemented by a full-page photograph, data visualization, or work of art.
"The book is a take on the new organization of space and time through (digital) technology over recent decades in China," explains Renaud. "Instead of narrowing down to a single unified argument, each chapter offers a different angle (cities, geopolitics, design, etc.). With first-hand experiences and abundant illustrations, we hope to help readers grasp the depth and diversity of change currently happening there."
On January 11th and 12th, the co-authors travelled to manufacturing epicenter Shenzhen, China, to launch their book at the "Eyes of the City" exhibition. Curated by MIT professor Carlo Ratti, the exhibition was part of the 2019 edition of the Shenzhen Bi-City Biennale of Urbanism\Architecture (UABB) – the world's only biennial exhibition on urbanism – on the theme of "Urban Interactions".
A transformation of innovation
The book's hybrid design – part art book, part research treatise – reflects its similarly multifaceted subject of Chinese makerspaces. Comprising elements of research labs, art studios and DIY workshops, makerspaces have emerged and evolved rapidly in China over the past decade. More recently, in the wake of top-down government economic reforms, grassroots makerspaces in urban China have been co-opted by more entrepreneurial enterprises like tech start-ups and incubators.
For the co-authors, this transformation created a unique opportunity for cultural, sociopolitical, and technological inquiry.
"There has been a really interesting shift from "Made in China" to "Making in China", and this is what we wanted to address with this research," explains Bolli. She recently defended her PhD thesis on the subject of makerspaces, making her the recipient of the first doctorate awarded by the CDH Institute for Area and Global Studies (IAGS).
The co-authors emphasize that another goal of the book is to explore not just the how digital technologies are created, but also how they fit into a community or culture.
"All of the technologies described in the book were made to be used, and this touches on a major focus of research at CDH, as a humanities school at a technical institute like EPFL: we want to understand how science and technology impact society, and vice versa," Graezer Bideau says.



---
Author:
Celia Luterbacher
---