Carmen Sandi receives the 2022 Scott Award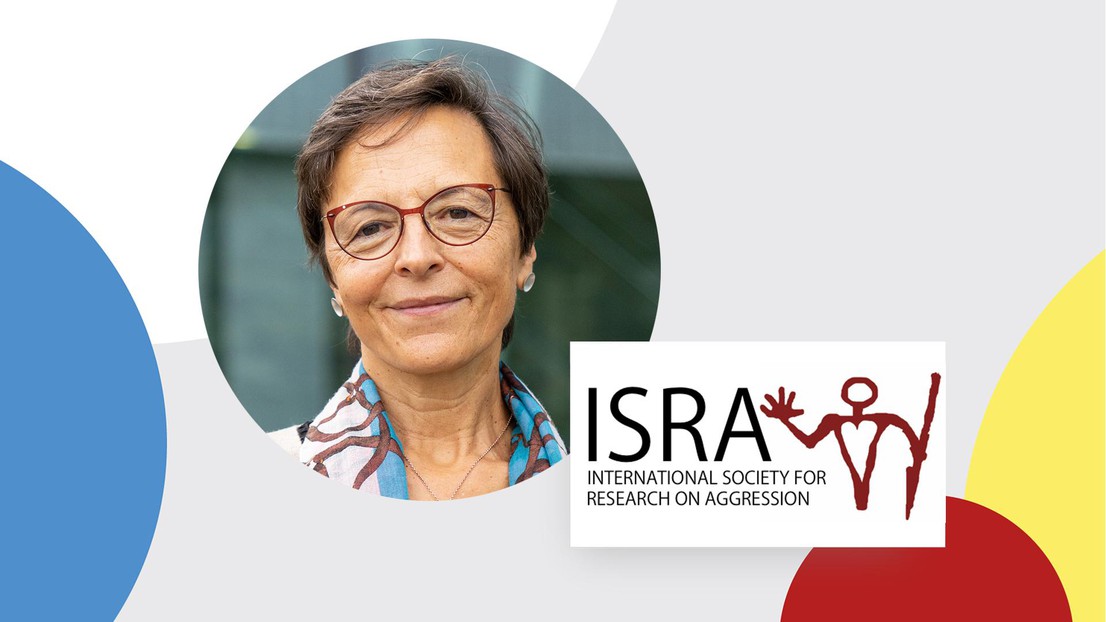 Professor Carmen Sandi, a world-renowned researcher in stress at EPFL, has won the Scott Award from the International Society for Research on Aggression (ISRA).

The International Society for Research on Aggression (ISRA) is composed by scholars and researchers who study aggression and violence. ISRA is both interdisciplinary and international with members from multiple countries and a broad range of disciplines, including anthropology, behavior genetics, criminology, education, ethology and animal behavior, neuroscience, political science, psychiatry, psychology and sociology.
Every two years, at its meeting that alternates between Europe and North America, ISRA awards the John Paul Scott Award, named after one of the founders of ISRA, John Paul Scott. A behavior geneticist and comparative psychologist, Scott research focused on aggression in animals, mainly in the 1940s and 1950s. The eponymous award "recognizes a lifetime or substantial contribution to aggression research and is awarded at each biennial World Meeting, where the recipient delivers the Scott Award Address."
This year, the recipient of the Scott Award is Professor Carmen Sandi at EPFL's School of Life Sciences. Sandi directs the Laboratory of Behavioral Genetics where her research focuses on the neurobiological mechanisms involved in motivated behavior, and the mechanisms whereby early life stress increases the risk of developing psychopathologies, with a main focus on the emergence of sociability deficits and pathological aggression. Her lab takes an integrative approach to research in rodents and humans while also placing a strong emphasis on individual differences.
Sandi is an inaugural Fellow of the Society for Social Neuroscience since, and in 2018 received the Ron de Kloet Prize for Stress Research. She served as President of the European Brain and Behavior Society (2009-11), Director of EPFL's Brain Mind Institute (2012-2018), and President of the Federation of European Neuroscience Societies (2018-20). She is currently co-Director of the Swiss National Center for Competence in Research SYNAPSY and co-President of the Swiss Stress Network.
ISRA recognizes Professor Sandi as "a world leader in the field that connects stress with brain function and behavior", having made "seminal contributions to the understanding of the mechanisms whereby stress affects cognition, aggression, and psychopathologies."
"I am thrilled to receive this award that recognizes work carried out over the years together with talented students, postdocs and technical staff in my lab," says Sandi. "Understanding the factors that lead to aberrant forms of aggression and the (neuro)biological mechanisms that contribute to them is a key step towards the development of treatments. Although research in this field did not really take off till very recently, I hope that current collective efforts will bring effective solutions to end the tremendous burden that violence and aggression cause to individuals and societies."
---