BMI LATSIS SYMPOSIUM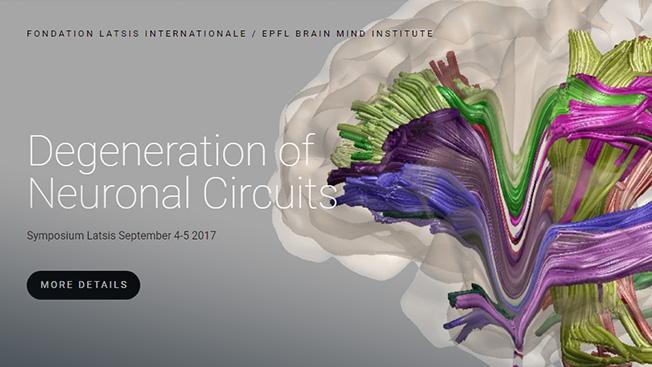 We invite you to the 2017 Latsis Symposium – Degeneration of Neuronal Circuits . This symposium, hosted by the EPFL Brain Mind Institute, will take place at the ROLEX Learning Center on the EPFL campus in Lausanne on September 4th and 5th 2017. 

Recent studies have implicated the interconnectedness of neurons within circuits as a critical factor in selective vulnerability to neurodegenerative disease. In this 2-day program leaders from diverse fields of neurodegenerative and neurological disorders will meet to share and discuss the latest discoveries on the disease progression and propagation across neural assemblies. 
Registration is mandatory for all participants and includes coffee breaks, lunch and drinks during the poster session. Registration fee: CHF 100.
We are also pleased to inform you that the registration is free for all PhD students.
EDNE and Lemanic Neuroscience PhD students can register to the associated course – see directly with EDNE and LNDS.
Registration is requested by July 31st, 2017
Abstract submission deadline : July 31st, 2017
---
---