Award Zeno Karl Schindler/EPFL 2011 - Sivula Kevin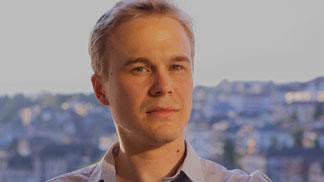 ENABLING MATERIALS FOR A NEW PARADIGM IN SOLAR ENERGY CONVERSION. Dir.: Prof. Michaël Grätzel

"The award is presented to Dr. Kevin Sivula for his outstanding research on the use of mesoscopic oxides for the direct generation of hydrogen from water by sunlight."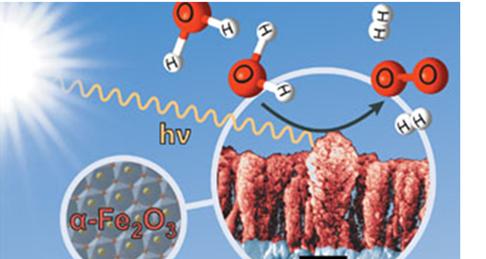 ENABLING MATERIALS FOR A NEW PARADIGM IN SOLAR ENERGY CONVERSION.
The route to a sustainable human existence with a secure environment must focus on eliminating our dependence on fossil fuels. Solar energy is the only renewable source sufficient for our energy needs. Thus, finding economic and efficient ways to capture and convert energy from our sun is an urgent task. Dr. Sivula's research program has been focused on developing photovoltaic and photoelectrochemical technologies that are suitable for global-scale implementation. In particular at EPFL, Dr. Sivula has developed an inexpensive method to covert sunlight directly into chemical energy stored as hydrogen by solar water splitting using iron oxide. Iron oxide (Fe2O3, hematite) is a very promising material for solar energy conversion given its environmental compatibility and widespread availability, but its use presents many fundamental challenges that must be surmounted. Dr. Sivula's work led to the world-record performance of hematite that has defined a new state-of-the-art in the field. In addition, he invented a new nanostructuring method that permits the inexpensive and solution-based fabrication of highly active hematite electrodes. These results will help pave the way for "solar paints" and high efficiency solar fuel production devices that can be printed at a cost similar to printing a newspaper.
---
---