Applied machine learning brought together industry and academia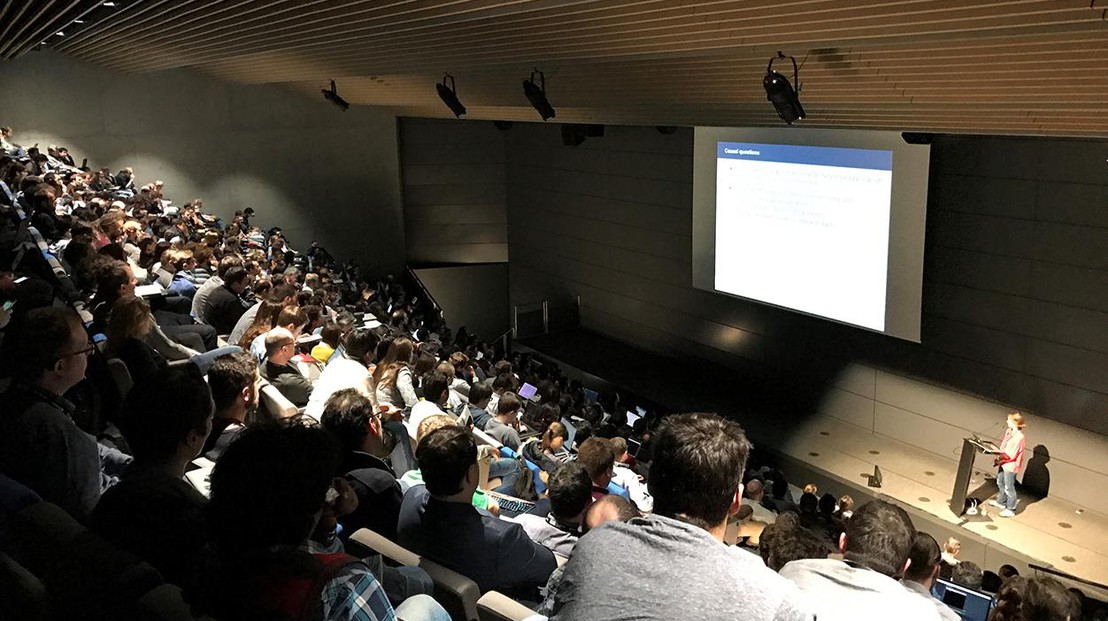 Machine learning, one of the trendiest subfields of artificial intelligence, attracted 450 participants during two days of talks, intensive panel discussions and tutorials last week. The first edition of this highly anticipated event, co-chaired by IC Professors Marcel Salathé, Martin Jaggi and Robert West, brought together experts from across the industry and academia to share their insights with a diverse group of attendees.

Artificial intelligence, which not only allows the automation of data analysis as a means of improved decision-making but is also predicted to transform society at large, generated a great deal of enthusiasm during the Applied Machine Learning Days event last week, to the extent that its co-organisers agreed on the possibility of organising the event again next year.
The two-day event highlighted the rich and diverse areas of research and development such as computer vision, natural language processing, data-driven behaviour modelling and deep learning. Amongst the guest speakers were Armand Joulin of Facebook's Artificial Intelligence Research Lab, Nuria Oliver, Director of Data Science Research at Vodafone and Chief Data Scientist at DataPop Alliance, and Emmanuel Mogenet, Head of Google Research Europe.
The speakers emphasized the role of artificial intelligence in the mass transformation of all areas of human activity, with its opportunities and threats. The experts also agreed on the necessity to demystify the use of AI in society and presented initiatives to promote open science and access to open platforms to run algorithms against data, in compliance with data protection laws, as examples of democratizing the use of AI.
"Business models are disrupted at an accelerated pace as a result of the digitization of the industry. Switzerland has recognized the need to invest on digitization and education is key to accelerate this phenomenon and to remain competitive," explained Edouard Bugnion, Acting Vice President for Information Systems of EPFL.
"In an increasingly data-driven society, research in the areas of machine learning and data science are essential to reap the benefits of these rapidly evolving fields." "I was thrilled to participate in this event, which provided participants from Switzerland with a broad range of excellent talks and offered many opportunities for our faculty and students to highlight their work in these exciting fields," said James Larus, Dean of IC School.
---