An important Japanese company sets up research center at EPFL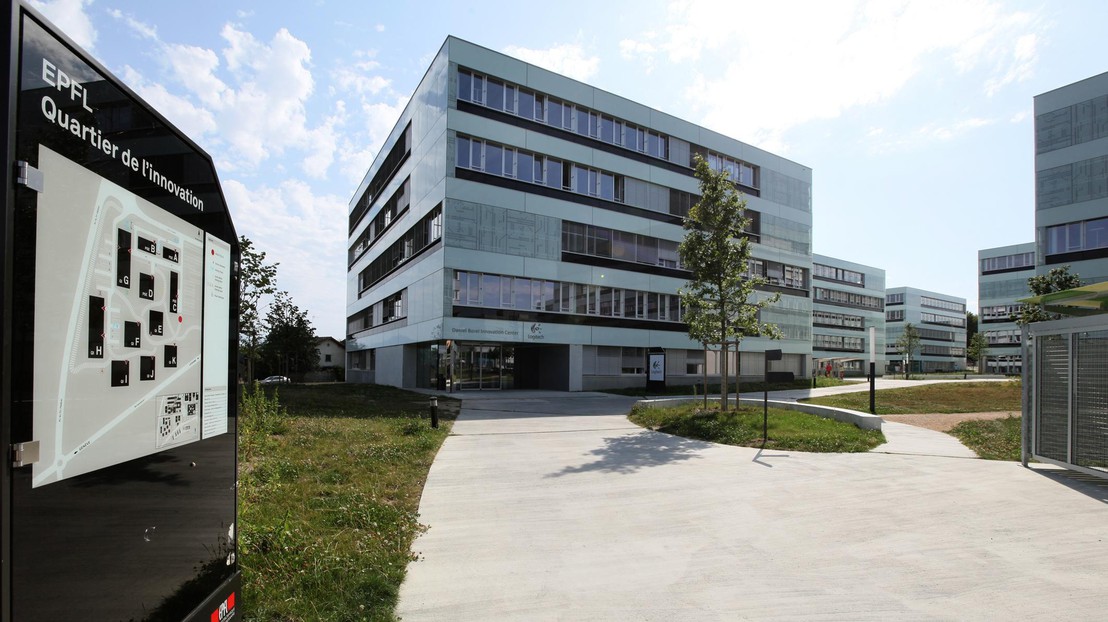 Nitto Denko Corporation, one of Japan's largest materials manufacturers, has announced today the establishment of a research and development unit in EPFL's Innovation Square in Lausanne, Switzerland. The "Nitto Denko Europe Technical Centre" (NET) will support the work of the R&D centers the company already has in Japan, the U.S. and Singapore and will specialize in bio based materials. With this first major Asian representative, Innovation Square confirms its attractiveness on the international level.
Nitto Denko Corporation plans to take advantage of Ecole polytechnique fédérale de Lausanne's industrial and academic network to boost its research and development. The Osaka-based chemical group, a leader in specialized materials, is setting up the Nitto Denko Europe Technical Centre (NET) in EPFL's Innovation Square.
Nitto Denko already has a research team in Europe, created in 2005 in Genk (Belgium) and specializing in industrial adhesive bands and a variety of materials for use in the automotive industry. From a group tied to the European subsidiary, this unit will become a separate Center in itself and move this summer into its quarters on the EPFL campus.
Initially, five scientists – a number that is expected to quadruple in the next five years – will occupy the 440 square meters of the Lausanne-based center. Their goal is to explore the potential of and create new opportunities in the fields of life sciences and environmental sciences, in particular with the development of bio based materials. A collaborative agreement has already been made with EPFL professor Jeffrey Hubbell (Institute of Bioengineering).
This new R&D center will also be one of the "Area Niche Top" poles with which Nitto Denko plans to create and develop new niche markets in Europe.
"Welcoming a company of this importance, which is also from Asia, is for us an extraordinary opportunity to open up new horizons," says EPFL Vice President for Innovation and Technology Transfer Adrienne Corboud Fumagalli. "We hope that this is just the first, and that more will follow."
Innovation Square, which opened in 2010, encourages cooperation between industry and the academic world by providing space for scientists working in large companies. Nestlé, Credit Suisse, Logitech and PSA Peugeot Citroën, among others, have installed R&D teams here. With the arrival of Nitto Denko, Innovation Square is now 85% full.
---
---