An exceptional night on campus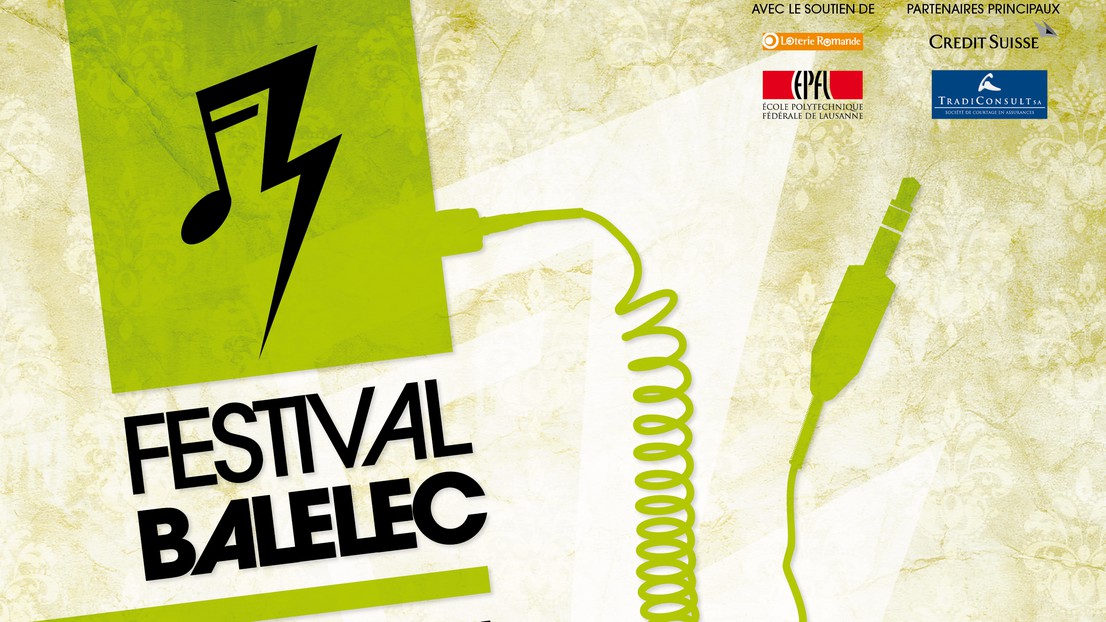 The program of the Balélec festival, which will take place on May 13, has just been published. Thirty acts will be featured – lots of French electro-pop; authentic reggae from Jamaica; rock; and heavy metal.

With five stages, two clubs, the 30 groups and DJs and as many concerts, the 31st Balélec festival will however only occupy the evening of May 13 on the EPFL campus. This rich musical event celebrated its 30th anniversary last year, with 15000 fans and 27 concerts, taking place on four stages.
There'll be something for everyone – well almost! A big helping of French electro-pop, featuring SebastiAn, Ez3kiel, Make the Girl Dance, Missill, Beat Torrent, as well as Vitalic V Mirror Live – a DJ playing energy-packed sounds accompanied by a dazzling light show.
But also reggae straight from Jamaica, with The Congos and The Abyssinians; hip-hop with the American Kurtis Blow; well-grooved punk-rock featuring Die on Monday; alternative French rock with the Wampas; drum 'n' bass with the Monstroplantes; Balkan music featuring The Fat Bastard Gang Band; and heavy metal featuring Zuul FX and Blown. As well as lots of other things to discover.
Created in 1981 – originally as the ball of the electrical engineering department of EPFL! – Balélec has become a "must" for alternative music addicts, opening the annual season of festivals, and providing an interesting platform for both established names and little-known underground groups from Switzerland and elsewhere. It's actually the biggest European festival organized entirely by students, and the largest event organized on the campus.
Doors open at 19:00, providing opportunities to eat on the spot, with lots of stalls offering a range of dishes with exotic flavours. Travelling on the M1 metro will be free from midnight on. Shuttles will also be organized for the festival-goers throughout the Lausanne region, as well as buses between towns. Tickets cost 25 Swiss francs until April 24, 30 francs until May 13, and 40 francs on the day. Points of sale, information and program on www.balelec.ch
---
---