AMR Practice Award at the 2019 Academy of Management for Prof. Tucci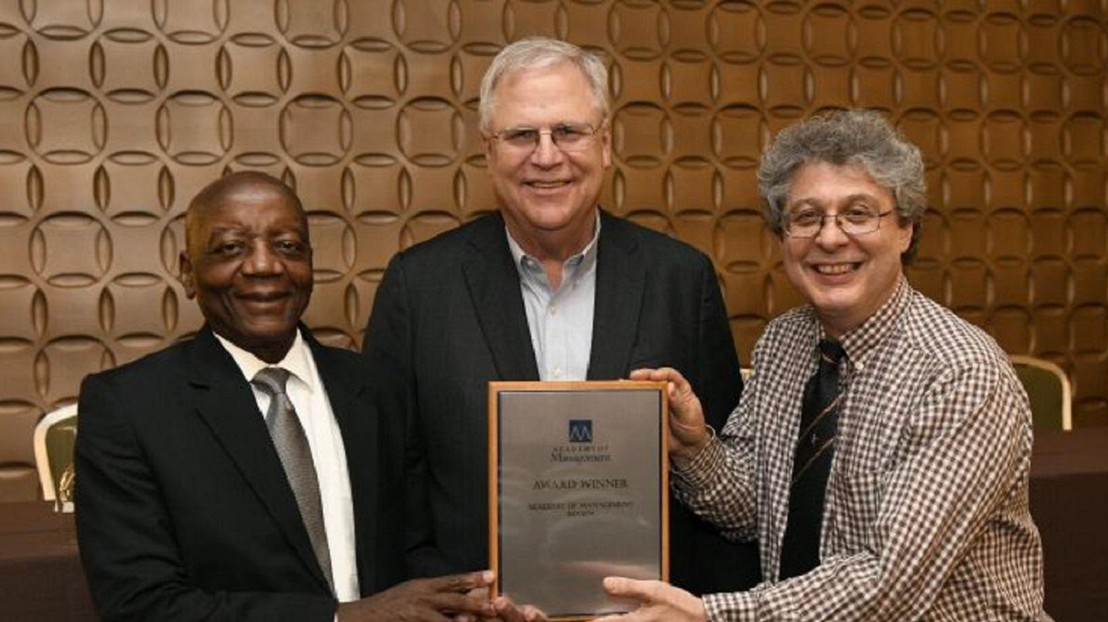 Prof. Chris Tucci, together with his co-author Allan Afuah (University of Michigan), have won the inaugural AMR (Academy of Management Review) Practice Implication Award for their article "Crowdsourcing as a Solution to Distant Search".

This unique prize was selected by a jury of academics and practicing managers and was handed out for the first time this year during the Academy of Management annual meeting held this year in August in Boston.
Furthermore, the article already won the AMR Best Paper Award in 2013, an award selected by a jury as the most important paper published in the prior year, which confirms the long lasting contribution of the authors to their field of expertise.
Abstract:
We argue that under certain circumstances crowdsourcing transforms distant search into local search, improving the efficiency and effectiveness of problem solving. Under such circumstances a firm may choose to crowdsource problem solving rather than solve the problem internally or contract it to a designated supplier. These circumstances depend on the characteristics of the problem, the knowledge required for the solution, the crowd, and the solutions to be evaluated.
References
A. Afuah and C. L. Tucci, "Crowdsourcing As A Solution To Distant Search", in Academy Of Management Review, vol. 37, p. 355-375, 2012.
---
Author:
Alexandra von Schack
---