Amita Ummadisingu wins 2nd Clariant CleanTech Awards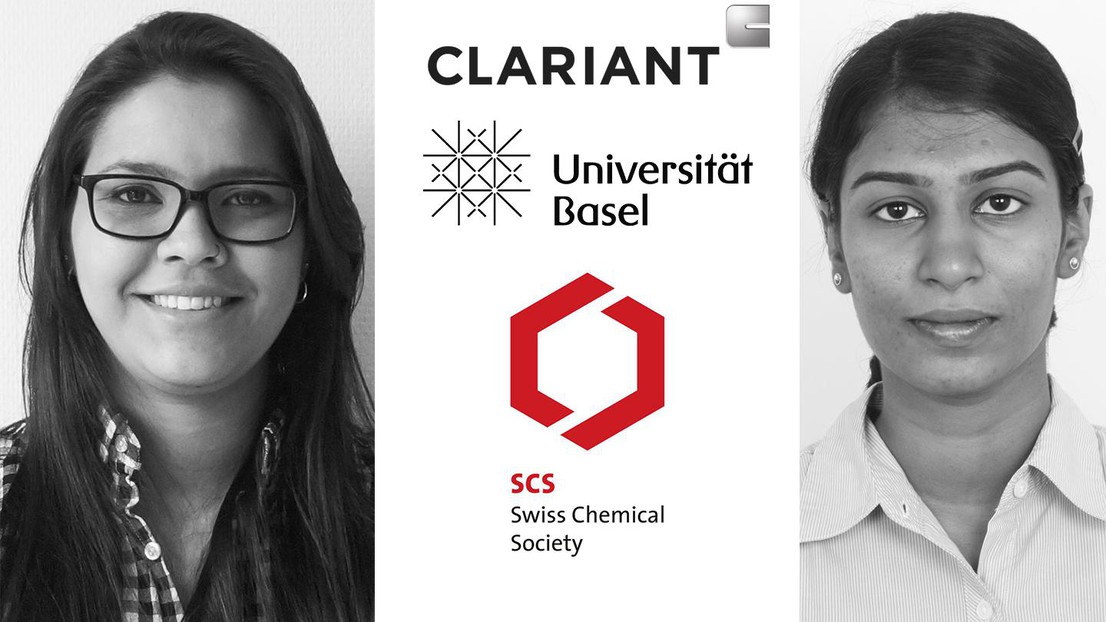 Ydna Marie Questell-Santiago and Dr Amita Ummadisingu, researchers at EPFL's Institute of Chemical Sciences and Engineering (ISIC), have won the first and second Clariant CleanTech Awards in 2018.

Clariant is a speciality chemicals company headquartered in Basel and operating worldwide. Founded in 1995, it currently encompasses 110 companies in 53 countries and is involved in care chemicals, catalysis, natural resources, plastics and coatings.
In 2018, Clariant partnered with the Swiss Chemical Society and the University of Basel to award the Clariant CleanTech Award Switzerland, which was endowed with a total of 10,000 CHF. The Award honors "outstanding scientific achievements of Master students, PhD students and Postdocs in Switzerland in the field of Sustainable Chemistry, in areas such as resource efficiency, renewable energy, renewable raw materials or green technologies and environmental protection."
The 2018 Award winners were announced during the annual Clariant Chemistry Day, University of Basel (October 4th), which highlights outstanding achievements in sustainable chemistry and offered the awardees four lecture slots to present their respective projects. EPFL Professor Paul Dyson (ISIC) gave the Clariant CleanTech Lecture at the same event.
The First prize (5,000 CHF) was given to Ydna Marie Questell-Santiago, a PhD student from the Laboratory of Sustainable and Catalytic Processing at EPFL. Her project is titled "New routes toward biomass-derived carbohydrates upgrading".
The second prize (2,500 CHF) was given to Dr Amita Ummadisingu, a scientist with Professor Michael Grätzel's Laboratory of Photonics and Interfaces at EPFL. Her project is titled "Fundamentals of perovskite formation for photovoltaics".
---