AI in life sciences: challenges and opportunities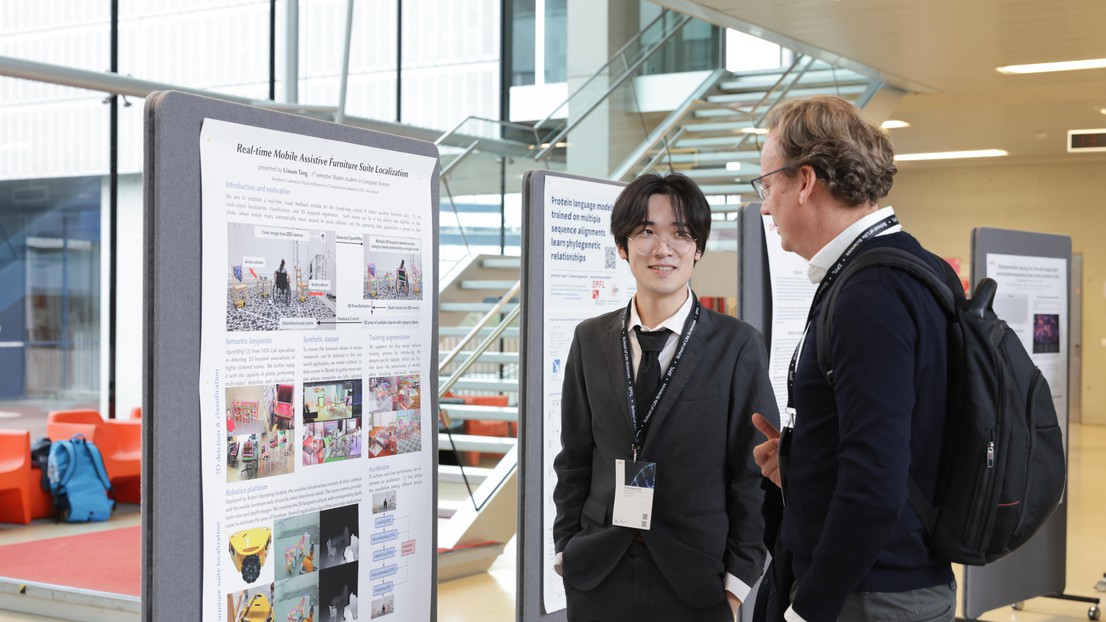 On October 13, the EPFL School of Life Sciences and the EPFL Center for Intelligent Systems were delighted to invite all-professors, research staff and students to their first CIS-SV AI deep-dive: The CIS SV Retreat. One day to exchanging on the topic of AI in life sciences and to discuss challenges and opportunities ahead.

During this one-day event, seven larger themes were covered, ranging from structural biology and protein design in the era of AI to machine learning in microscopy. 15 keynotes were given by EPFL professors and researchers including Dorina Thanou, Auke Ijspeert, Paolo de Los Rios, Lucas Rudden, Ilia Igashov, Lucien Krapp, Umberto Lupo, Felix Naef, Gioele La Manno, Bart Deplancke, Maria Brbic, Martin Weigert, Ana Marija Jaksic, Mackenzie Mathis and Pavan Ramdya.
During two poster sessions, participants presented their research in the fields of AI and life science to the community In the afternoon eight EPFL labs opened their doors and provided demonstrations, among them the Neuroengineering Laboratory, the Laboratory for Biomolecular Modeling, the Laboratory of Protein Design and Immunoengineering, the Laboratory of Systems Biology and Genetics, the Laboratory of Neurodevelopmental Systems Biology, the Experimental Evolutionary Neurobiology, the Biorobotics Laboratory (BioRob) and the Laboratory of Protein and Cell Engineering. The day ended with a networking drink where people were able to discuss their key learning from the event.
Thank you to the organizing committee: Anne-Florence Bitbol, Pavan Ramdya, Patrick Barth and the CIS team.
---