AGEPoly melts the ice for its 60th!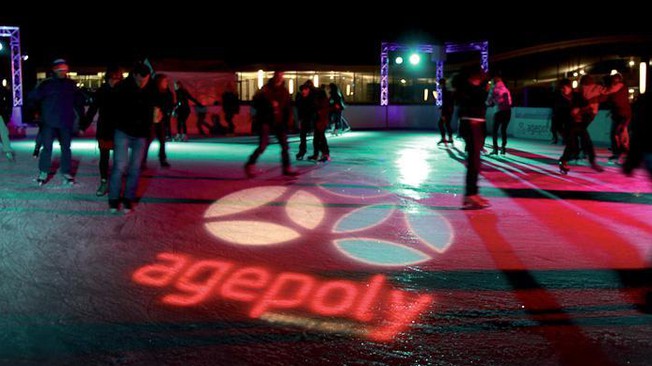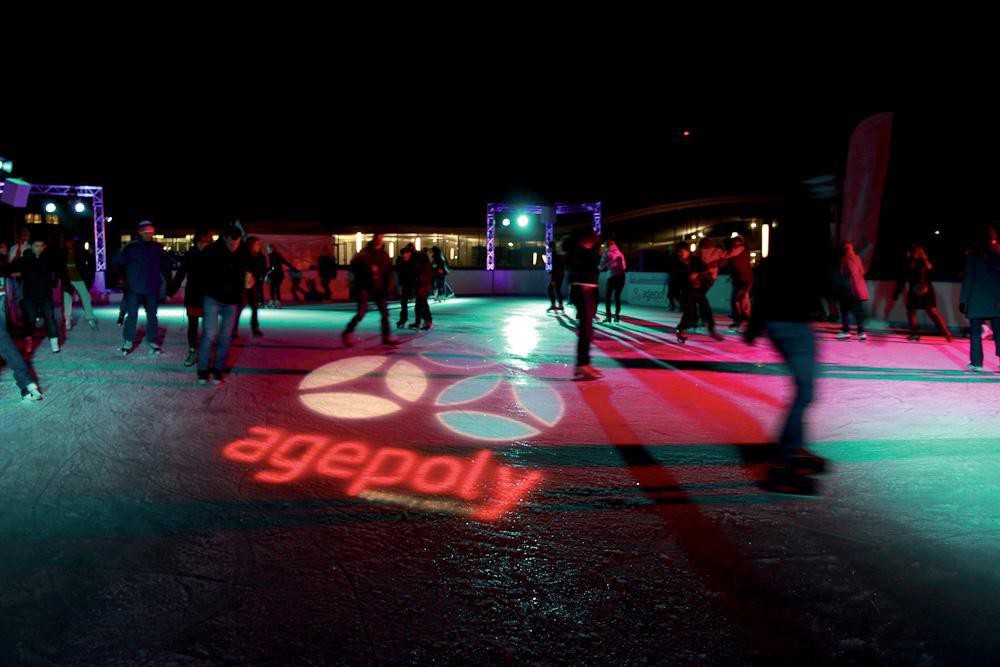 © 2012 EPFL
29.02.12 - From February 27 to March 3, l'AGEPoly will celebrate its 60th birthday during the occasion of the second edition of Polynice with a program that leaves no one out in the cold!
Mr. Freeze paid a visit… On the occasion of the second edition of Polynice, and to breathe new life into its 60 stalagmites, AGEPoly, EPFL's student association, proposes an effervescent program for the students. A wall of ice seven meters high will go up on Place Cosandey. Supervised by two professionals, amateur rock climbers, along with the more practiced, are invited to attempt the climb. A rink open late into the night sets the stage for a disco on ice! A competition between various groups with ice games or jass will culminate in the coronation of Miss and Mister Polynice. Additionally, Polynice is an occasion for associations to meet one another: Forum EPFL, PolyBeach, RoboPoly, as well as others, will step up for the occasion. Mulled wine, raclette, hot dogs, hamburgers, waffles and crepes make it possible for everbody to warm up before taking to the ice. …And all to the tune of music.

Thursday: evening heat guaranteed! For its birthday party, l'AGEPoly invited an international DJ who will set the dancefloor on fire at Place Cosandrey. This party is a way to remember that since 1952, l'AGEPoly has been engaged above all with representing EPFL students, informing them and defending their interests. The association works closely with the direction of EPFL. Its role is to facilitate student life on campus and to create events that permit not only exchanges and encounters like Polynice or Polynite, but also the orientation week for new arrivals, who are rapidly required to become immersed in the academic world, find their bearings, and develop a network.

The work of l'AGEPoly reaches into three arenas:

- Student Services of all kinds: MyJob, an employment platform, a book exchange, scheduled blood donations, and special rebates for telephone, cinema, and insurance.

- Campus activities, with the help of Activities & Sports, who organize a myriad of events throughout the year, such as the Welcome Back Ball, Integration Week, and Vivapoly.

- Student Representation, for which l'AGEPoly nominates students in diverse university committees, forms work-groups for various subjects, and relies on a group of students who meet weekly to take positions on various subjects and debate current topics.

Not to be overlooked are the eighteen associations integral to l'AGEPoly which propose activities for all students, for example the game of Go, tango dancing, cinema club, or the sailing club. There is no shortage of ideas for how to relax during even the most demanding coursework.

As noted by Raphael Gindrat, president of l'AGEPoly, "Polynice is an occasion that presents students with unique, exceptional evening activities, all while communicating the role of l'AGEPoly." So we wish a happy birthday to this lively and dynamic sexagenarian!