Abandoned bikes have no place at EPFL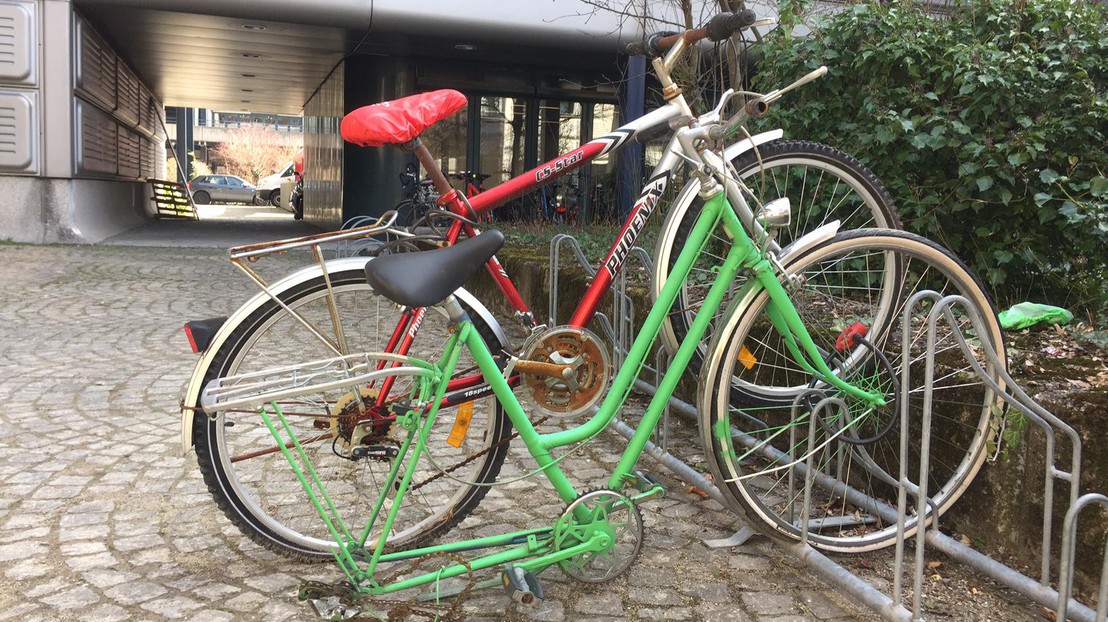 For the second year in a row, EPFL Sustainable Campus and the Bike Center are organising an action to remove abandoned bikes.

Leaving the University, travelling abroad or simply changing the mean of transportation: there are many reasons why wrecks can appear on the campus.
Today, all the bicycles on campus will be equipped with a green label, to be removed by the bike owner before Friday, March 16. Once this time limit has passed, bicycles that still have a label on them will be removed and stored before being recycled or repaired.
In 2017, about 115 abandoned bicycles had been recovered, two-thirds of which were repaired thanks to the Bike Center mechanics and with the support of the EPFL Students Fundation (FEE).
For long term parking, use the Quartier Nord bike station. It offers about 325 secure and sheltered places, accessible 24/7 thanks to the CAMIPRO card.
---