A space to discuss facing social and environmental emergency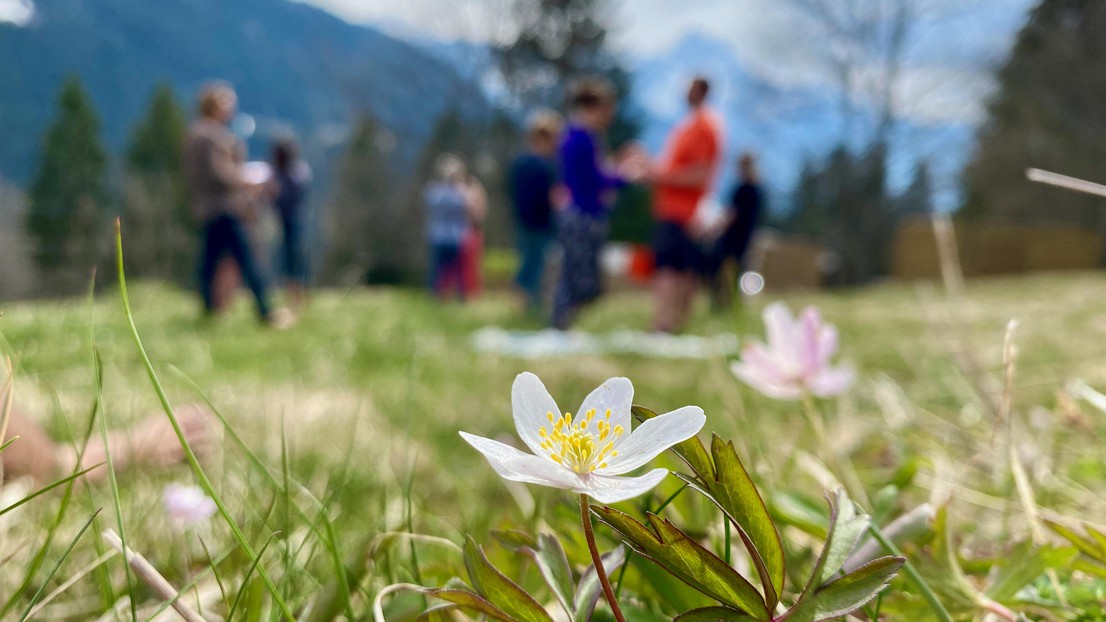 The goal of the Espace Transitions is to welcome and guide anyone who wishes to express themselves or take action on social and environmental issues. Whether you are from EPFL, UNIL or the surrounding towns, it is open to everyone. A unique project, noticed beyond our campuses.

It is clear that students are increasingly concerned facing social and environmental emergency, with a growing desire and need to act. On the UNIL-EPFL campus, associations related to environmental and social justice have been flourishing recently. In spite of this, there was no service specifically linked to sustainability supported by the university structures in order to accompany and legitimize the needs on these thematics.
This is how Espace Transitions was born, a project that was created collectively by students from UNIL, EPFL and Phd students in geosciences. It was financially supported by the EPFL Sustainability Unit along with other initiatives working towards a sustainable campus. This was a real springboard for the team, particularly in organizing the launch event.
"It gave us confidence, we were supported, it transmits that the project makes sense to exist on campus," explains Malika Naula, student and member of Espace Transitions.
A meeting place every Thursday at noon
Every Thursday, the team organizes a lunch discussion on the campus in a local at Vortex with anyone who has questions about sustainability or who wants to take action. Recently, the team has grown to five people employed at the Centre de compétences en durabilité (CCD), including three psychology students.
"We want to make sure that we can welcome people who are overwhelmed by emotions related to sustainability," says Victor Rey, a former student at EPFL. Whether you need to be listened to, to be referred to a project that makes sense, or you are looking for a local initiative to get involved in, the members are there to accompany people on this journey.
Caring for the university community
The team also facilitates workshops, particularly for the university community. The goal of these workshops is to create a space to share feelings about environmental and social issues, to question our place as individuals in the struggle, and to create a bond between people. "The impact of the workshops is powerful! And it's gratifying to see how much tension you can release and create energy. It unlocks a lot of things for the participants and it feels good," says Victor.
The team was even contacted by the University of Neuchâtel and went there to give a workshop. "Sustainability doesn't stop at one campus or the other. We are completely open beyond the limits of the campuses. The communication target is made around the campus but the space is open to everyone!" explains Malika.
Any person, association or collective can contact them to have free access to these workshops.
Making connections is also about stopping putting up barriers
A unique space
It is a unique space where people can be accompanied in their search for meaning and their place in environmental issues. A student from Nantes in France even contacted them explaining that this kind of space was essential for him. Malika adds: "We feel that there is a need to set up spaces for discussion. Knowing that it exists reassures many people." Whether it's for professors who teach courses in sustainability and redirect their students to the Espace Transitions or for people who know they are supported and can express themselves if needed.
Therefore, it is a caring and open space for expression. Members share a common vision that shapes the way they work. "We want to put the collective back in a world where everything is treated individually. For example, I think eco-anxiety is treated too individually in the media," shares Victor.
Creating links between university services
In addition to being a showcase for the Centre de compétences en durabilité (CCD) by creating a bridge between the team and the campus, the Espace Transitions aims to create a link between UNIL's institutions, with the possibility of doing the same at EPFL in the near future.
"Espace Transitions has allowed us to create a network: if students come, we know where to redirect them, who the competent people are in each field. It's a link service; a link between individuals and competent people," Malika explains.
Moreover, the fact that they are employed by UNIL gives them a real legitimacy of action, which Malika emphasizes: "What we do is respected, and directly taken into consideration." Thus, all these synergies allow the team to be continuously trained, by working hand in hand with the campus services.
It's important in the institution to meet, because it unlocks a lot of things, it gets people talking who weren't talking to each other. It's important in big institutions like UNIL and EPFL.
Open every Thursday at noon at the ground floor of Vortex, in room 0046, just next to door B. Route de Praz-Véguey 29, 1022 Chavannes-près-Renens. Metro stop UNIL Sorge.
---
---