A shared vision for the campus development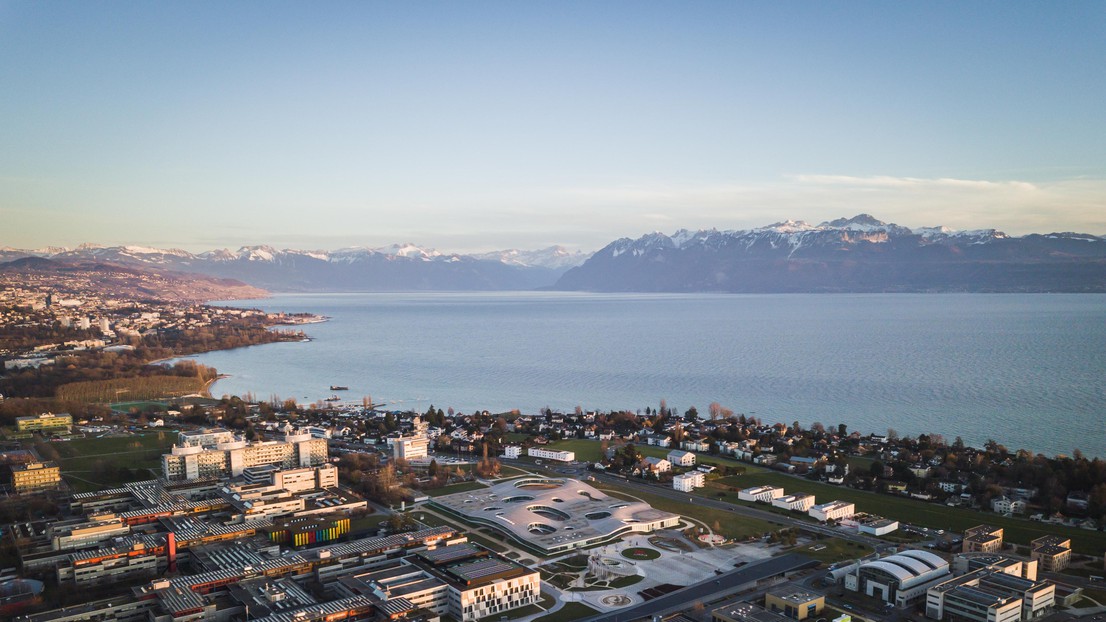 What kind of campus in 2050? The Dorigny site looks like a small town with its 35,000 students and employees. To foresee and reflect its development, UNIL and EPFL have decided to create a joint masterplan.

To this end, they consulted campus users through discussion forums, an online survey and an exhibition. This Master Plan of the Universities (SDHE) is based on three key words: Coherence, Vision and Sustainability.
Coherence
The current and future development challenges of UNIL and EPFL located in the heart of the agglomeration of Western Lausanne are multiple: preservation of the unique natural and landscape qualities of the Dorigny campus, reception of a steadily growing student and professional population, external and internal accessibility, links with the surrounding communes and neighborhoods, qualitý of life within the campus. It is thus a matter of planning a "city within a city".
Vision
The project plans the development of the campus in the long term, to 2050 and even beyond. Through an applied and prospective territorial approach, the vision of the campus' future, shared by the actors, is transcribed in the SDHE with five fundamental principles that act as a common thread:
- General: "An ambitious and innovative campus in terms of sustainabilitý".
- Nature : "A resourcing campus, rich in biodiversitý and permeable".
- Landscape and public space : "A campus recognized as a great urban park".
- Urbanization and social considerations : "A unified campus open to all".
- Mobility: "A connected, peaceful and pioneering campus".
Sustainability
The objectives and measures developed in the SDHE address concretely and creatively the fundamental principles of the vision according to the four main themes considered (nature, landscape and public spaces, urbanization and social considerations, mobility). Indeed, sustainability has been the keyword of the entire project development process by proposing and developing innovative ideas in terms of natural and landscape heritage enhancement, built development and mobility.
The SDHE thus consists of an evolving and non-binding strategic planning instrument that identifies the main common guidelines of the UNIL-EPFL campus. It also offers a temporal planning with short-, medium- and long-term development steps for the measures deployed for each of the key themes.
In the long term, the campus is an integral part of the agglomeration of western Lausanne and remains an area offering the best conditions to study, teach, work and live.
>> Link to the full document of the Schéma Directeur des Hautes Ecoles (in French only)
>> Link to the slides presented at the Information session (15.06.2021)
---
---