A passion for science through the eyes of women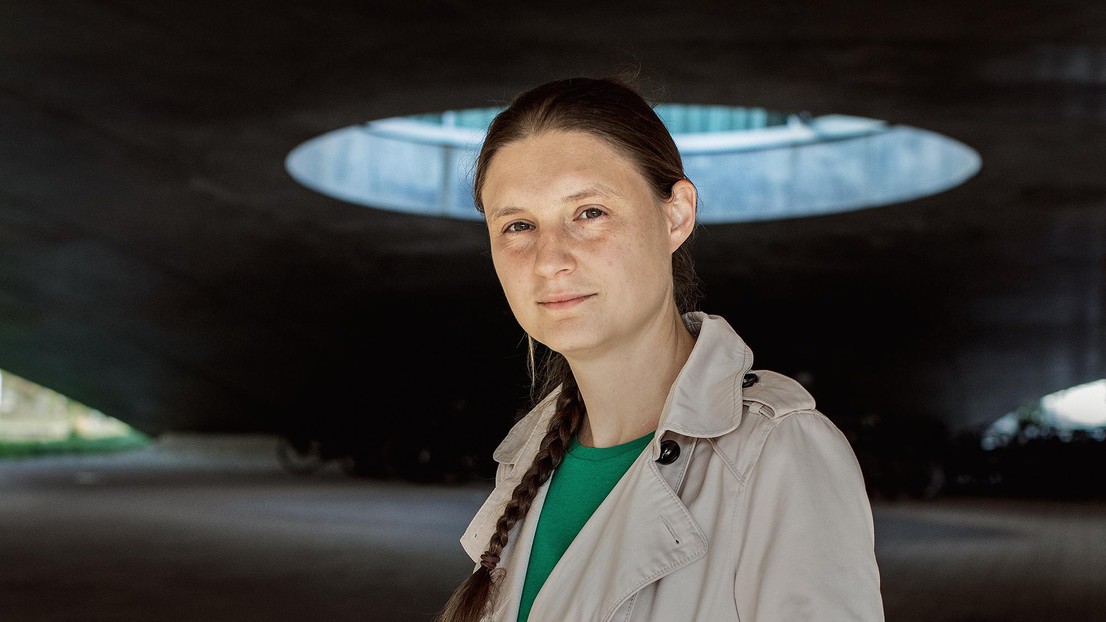 The STEM passion exhibition, on view until March 19, 2023 at the Rolex Learning Center, features portraits of international women researchers, including seven female EPFL professors chosen as role models. For ENAC, Tamar Kohn talked about her passion for her research and work.

For the past four years, Italian biologist and photographer Elisabetta Citterio has traveled the world to meet leading women scientists in the field of STEM (science, technology, engineering and mathematics). She has produced a gallery of portraits recently enriched with seven new faces, one from each EPFL faculty and college, to be discovered from March 6 to 19 at the Rolex Learning Center. In total, she has photographed and interviewed more than forty-five women scientists from twenty-two renowned scientific institutions in nine countries.
I wish STEM passion to be an encouragement for future generations to pursue careers in science and particularly for women to become leaders in science.
Elisabetta Citterio was and still is a molecular biologist before she became a talented photographer who reveals the deep personality of her subjects. Her studies focus on the molecular mechanisms that ensure the stability of the genome, a crucial factor in fighting tumors. She graduated in Biology from the University of Milan and holds a Ph.D. in Molecular Genetics from the Erasmus University of Rotterdam. She studied photography at Fotogram in Amsterdam and Il Diaframma in Milan with Giuliana Traverso (Donna Fotografa).
The motivation behind the STEM passion project comes from the fact that just one-third of the world's researchers are women, according to UNESCO sources mentioned by the photographer. She adds that "women are a vital driving force of scientific progress. However, we need to do more to reach equality, as they are still underrepresented in scientific disciplines. In particular, there is a clear gender leadership gap in science, which is traditionally a male-dominated field. One of the main obstacles to cultural change is the representation of women in the media, which influences our perception of reality and affects the lifestyles we adopt."
The women Elisabetta met at EPFL, together with the philosopher and communicator Claudia Cagliano, allowed to broaden the STEM fields represented in the exhibition and further deepen the themes of the interviews that are included in the exhibition. "Meeting the researchers in places that are meaningful to them, whether inside or outside research facilities, seemed to me the most authentic way of grasping some hidden and unknown aspects of their personal side, in addition to their professional side. By collaborating with them on the photographic setting and listening to their stories, I discovered their passion not only for science but also for nature, art, history, cultural heritage, the most diverse and adventurous sports, or simply the daily well-being experienced in the private context of their homes," she said.
Diversity of profiles
The selection of the seven EPFL women was made in consultation with the seven schools and colleges of EPFL and shows a great diversity of profiles, ages and origins. Their contribution to science encompasses disciplines such as biophysics and bioengineering, nanoscale biology to study DNA-protein interactions, environmental chemistry aimed at improving water quality, computational photography, machine learning, and statistical decision-making. Also, they bring fundamental contributions to the mathematics field, both pure and applied, to neuroscience and materials science in particular. One of the seven, Maryna Viazovska, was even awarded in 2022 with the prestigious Fields Medal award, often considered equivalent to a Nobel Prize in Mathematics.
Shown for the first time in Lausanne, these portraits join the corpus of other photographs already composing STEM passion and exhibited in several Italian cities. The project is now taking a more international turn, since its next step will be Germany in June.
As part of the events surrounding International Women's Rights Day on March 8 at EPFL, STEM passion is an inspiring and optimistic journey that will leave no one untouched by the power of these insights.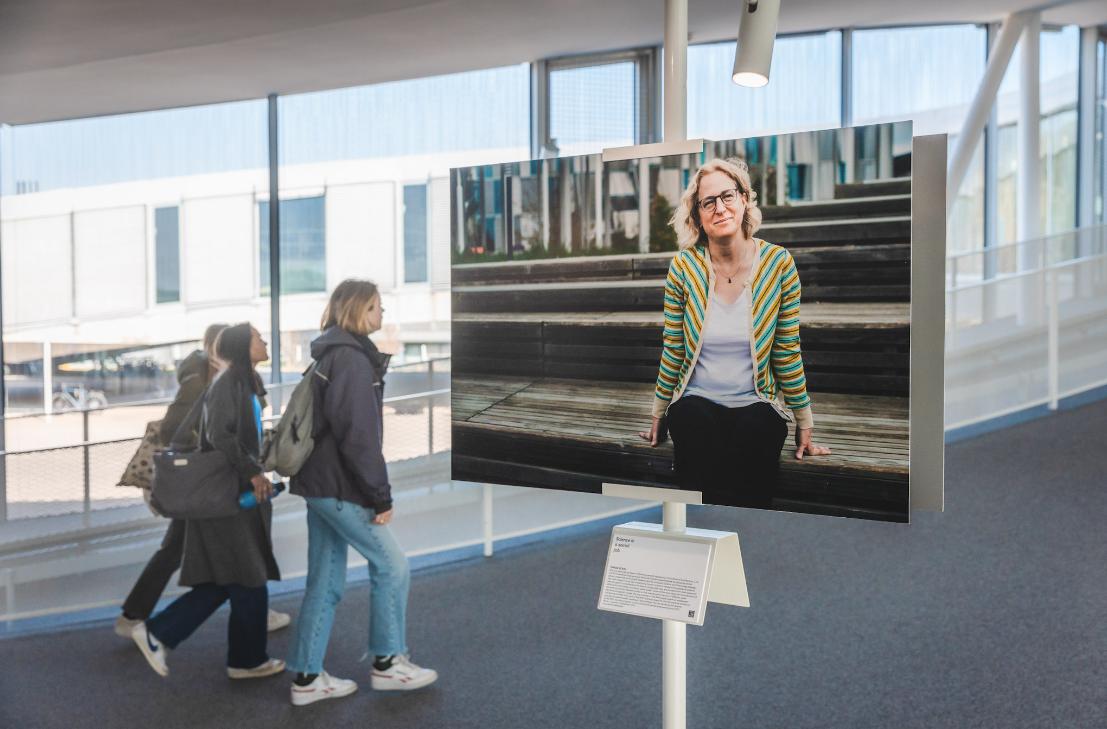 ---
---