A new PC gaming station at the Library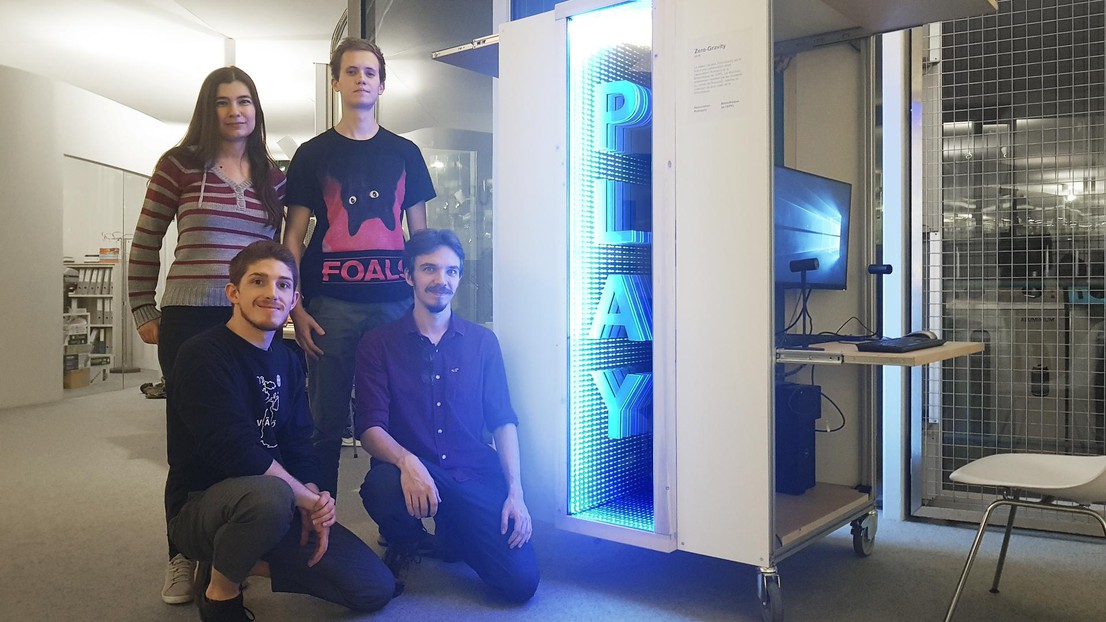 The "Zero Gravity" gaming station is the result of a one-year collaboration between the students of the Robopoly association's committee and the EPFL Library team.

Since 2017, the Library has been offering its users PC games, accessible on two computers in the Library spaces. "With this project, we wanted to highlight the two computers dedicated to gaming and to differentiate them from other workstations occupied by users. One of the challenges was to do something visible, but not to disturb the students who work in the Library. And the station had to integrate well into the Library," explains Ermeline Jaggi, head of the video game collection.

"To carry out this project, we contacted the students of the Robopoly association's committee. They had already made retro terminals to dress computers dedicated to gaming, and we wanted to do something similar for our PC games. Robopoly proposed several projects to us, well beyond the dressing stations we had initially envisaged. Finally, the "Zero Gravity" station was selected. The idea was to build a mobile installation that could be closed or deployed. Two players can sit down to play, each on their own. One of the stations offers virtual reality equipment. »

Marc Tognola, one of the students who designed the structure, adds: "We had carte blanche to dress the structure. We have added infinite LED mirrors and some 3D printed elements. The design and construction of the structure was done in the association's workshops and involved no less than 5 students. A beautiful collaborative project with which we have learned a lot."

This PC gaming station completes the video game offer offered by the Library since 2017. Users can borrow more than 100 games for Nintendo Switch, PlayStation 4 and Xbox One. Retro NES and Super NES consoles can also be borrowed.
---
---