A Logitech research center opens at EPFL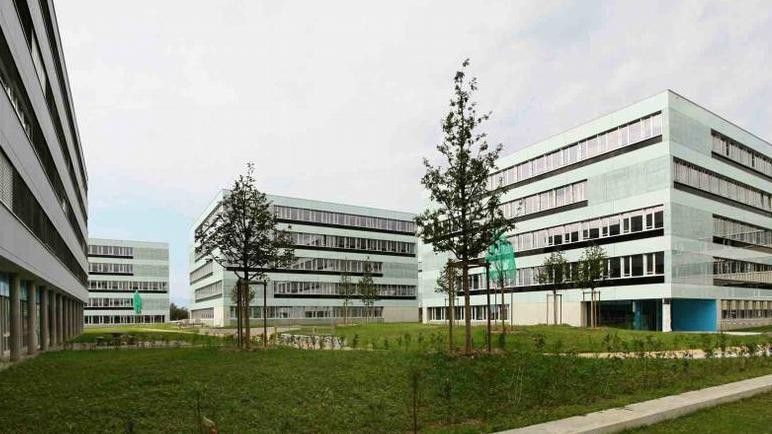 Logitech is opening a new research and development center – its largest worldwide – at EPFL. It will be called the "Daniel Borel Innovation Center", in honor of the co-founder of the company

The new building, situated in EPFL's innovation area, will house teams specialized in the research and development of a new generation of interfaces. These interfaces will be integrated into, for example, computing platforms, TV screens in the "digital home" and in smartphones. The researchers will work closely with the Logitech incubator – a rich source of ideas and innovation.
Patrick Aebischer, President of EPFL, and Adrienne Courboud Fumagalli, Vice-President responsible for innovation and development, can celebrate – with Daniel Borel – what in fact represents a genuine return "home".

There have always been interactions between the company and the university, and these have grown stronger with the years. Daniel Borel is a former student, and the outstanding success of Logitech is mainly due to the invention of the mouse, which came out of the research performed by Jean-Daniel Nicoud, a professor at EPFL. He developed the first prototype, equipped with a ball and sensors, in the 1970s and Logitech created a production model for Hewlett-Packard in the 1980s.

Since then, Daniel Borel has actively supported the development of the university. In 2008, via the association Defitech – created with his wife – he donated 2.5 million Swiss francs to the future center for neuroprosthetics. A few days ago, the researchers demonstrated the prototype of a wheelchair that maneuvers by thought – artificial intelligence at the service of handicapped people.
Founded in 1981, Logitech began to diversify from the mid-1990s. World leader in peripherals, the company is developing many products that surround a computer screen, and is exploring innovative areas such as musical and video broadcasting, games, social networking, audio and video communication on the Internet, videosurveillance and the remote control of home entertainment.
This new level of cooperation between EPFL and Logitech will bring significant innovation for the future.

---