A digital grant for Stacksync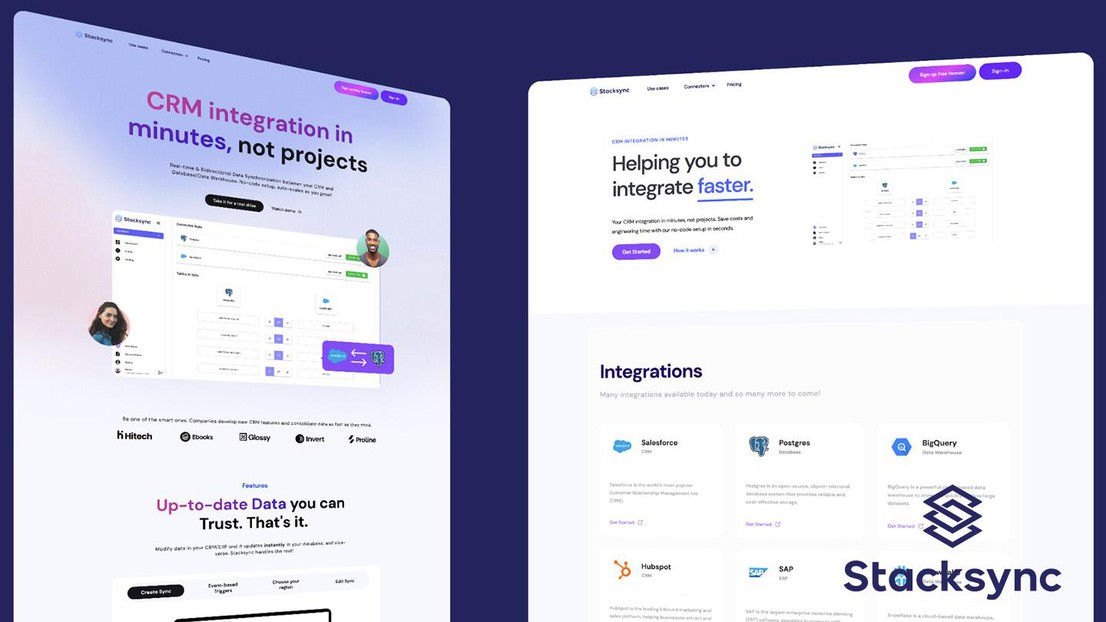 Stacksync who offers real-time syncing between data warehouses and CRM systems receives a 20'000 CHF Digital Grant from the Foundation for Technological Innovation (FIT). 

Companies use an ever-growing number of tools that each generate useful data. However, heterogeneous systems and siloed data remain a hurdle for data activation from startups to large companies.
Bringing bidirectional data sync to CRMs and data warehouses
Stacksync is building an all-in-one solution to harmonize siloed data at SMEs and large corporates all around Switzerland and Europe. Its no-code system provides bi-directional and real-time sync between various streams of data, meaning there is only one single source of truth.
The MVP is currently being built, including the Salesforce and Postgres database connectors. General availability launch is expected in March 2023.
In the upcoming months Stacksync plans on hiring one more engineer to help develop new integrations and scale-deploy the infrastructure as well as launching the Google BigQuery integration in April 2023. The Digital grant loan from FIT will cover part of these expenses and help the startup launch its product in the best conditions.
Incorporated in 2022, the startup comes out of blaze, the accelerator for fast-deploying startups at EPFL.
Contact
Ruben Burdin, Founder of Stacksync
and alumnus of the EPFL blaze startup program accelerator
---
---