A 100k FIT Tech Seed Loan for PROUD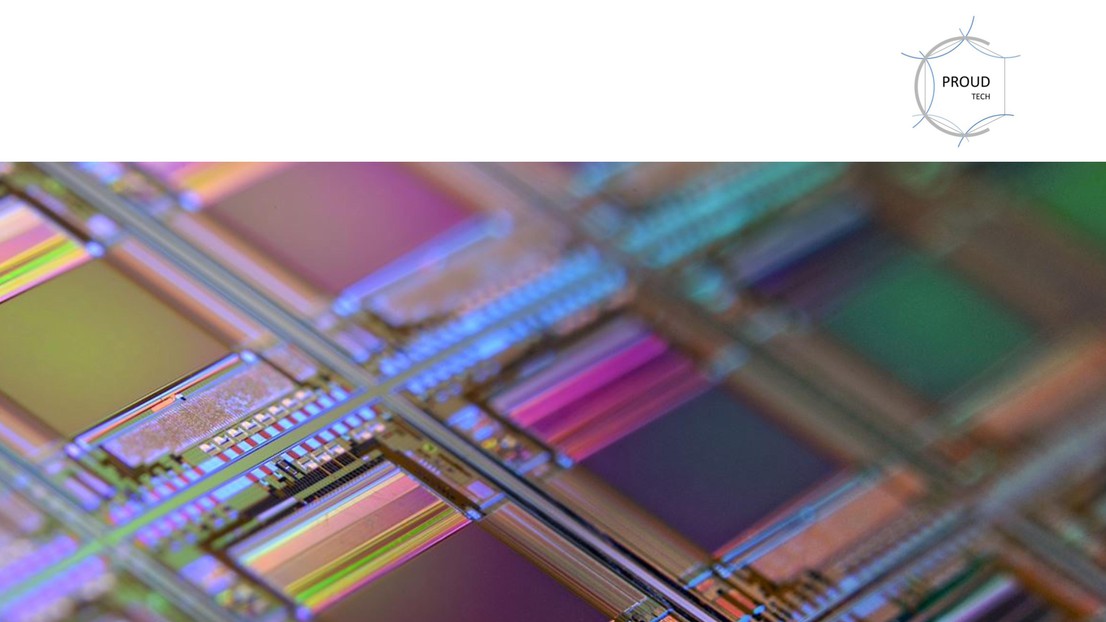 To meet the growing demand in high-tech items, PROUD is designing the next generation of semi-conductors using diamond layers. The patented technology developed at EPFL solves the cooling problem of current silicon semi-conductors. With the Tech Seed loan from the Foundation for Technological Innovation (FIT), the start-up will pursue the technology scale-up and the prototype's development. 


Digitalisation and wide use of high-tech items have an important environmental footprint. For example, a typical 5G base station consumes up to twice the power of a 4G base station, and data centres represent 1% of the global electricity demand. In addition, within these data centres, chip cooling accounts for about 30% of electricity consumption. Sustainable and efficient heat extraction is thus essential to meet our ever-increasing demand for data and energy transfer, telecommunications, and electrical transportation.

This is where PROUD's solution comes in: by integrating high-quality diamond into existing semiconductors, the start-up enables to increase performance and rduce waste. To solve the heat problem, PROUD applies a thin layer of high-quality diamond on a large area of the semiconductor wafer. This technology improves the energy efficiency, performance, compactness, and reliability of semiconductors while reducing the cooling systems' weight. The result is immediate for the chip manufacturers, as the diamond has a thermal dissipation capacity 15 times higher than silicon. At the same time, PROUD technology does not require any modification in the manufacturer's production line. Ultimately, heat management will result in significant operational cost savings for the end-user and essential reduction of the environmental footprint.

After four years of development at the PowerLab at the EPFL, PROUD is embarking on the manufacture of the next generation of high-quality diamond wafers. After successfully developing the first prototype, the team's goal is to increase its size and push the performance even further. Simultaneously, PROUD is preparing to start pilot projects with some of the major companies in the semiconductor industry.

The FIT Tech Seed loan enables the start-up to pursue the technology scale-up and prototype development, moving from a 1 inch's diamond wager to 6 inches one, that is necessary to enter the semiconductor industry. In addition, the loan enables the company to consolidate its value proposition and pursue its market research. The FIT contribution completes a financial round of CHF 4 million planned for end of November 2022.
Contact
Ligia Colina
Co-founder and CEO
[email protected]
---
---